US CWU-45P flight jacket, winter, surplus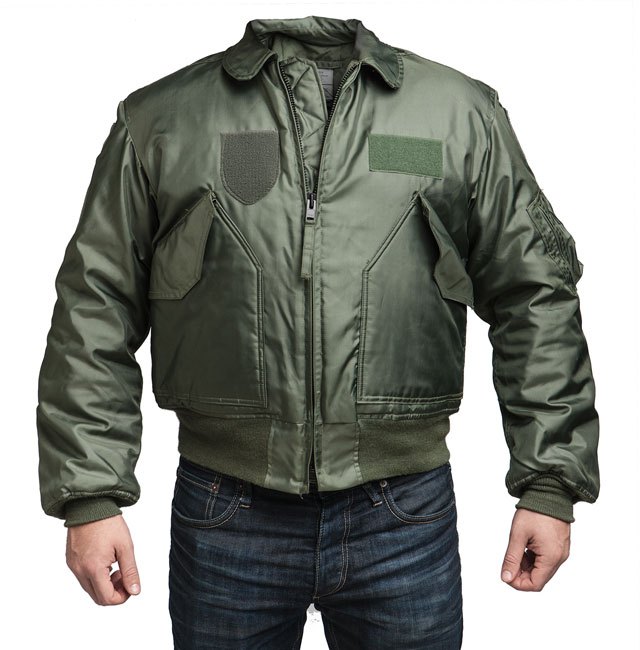 Product is out of stock and is unlikely restocked in the near future :-(
Trouble with the metric system? Try our converter:
These might also interest you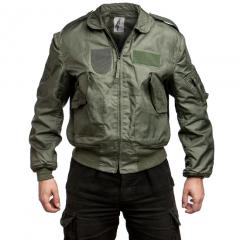 US CWU-36P flight jacket, summer, surplus
90.99 USD
A proper nice flight jacket, summer model. Real deal USAF stuff, very high quality. Easily used as a winter jacket too, just throw stuff underneath.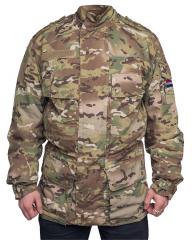 Dutch parka with GTX and pile liner, Multicam, surplus
67.99 USD
Well here's a complete package to cover your upper body be it winter, summer or fall. The Dutch Multicam parka is a modular solution with detachable membrane and pile liners. The parka itself was actually a special batch made by STURM for Dutch special forces serving in Africa (better than usual STURM quality), and the rest is proper army contractor manufactured stuff.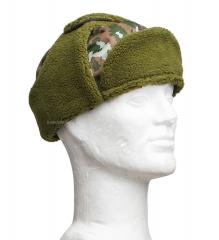 Inttistore M05 fur hat
18.99 USD 22.99 USD
The official cold weather fur hat of the Finnish defence forces. The fur hat has very, very long traditions in the Finnish army, it was actually after experiences in the Winter War of 1939 against us Finns that the Soviets adopted their now legendary Ushanka fur hats. In Finland the fur hat has been in military service as long as we´ve been independent and is still going strong. A very versatile and configureable model, this can be worn in many ways depending on the situation at hand. Finnish MILSPEC quality! Dead stock from Inttistore!
A proper nice flight jacket, this is the warm, lined model for cold weather. Real deal USAF stuff, very high quality for a relatively low price (New ones made by Alpha Industries cost eight times this much!).
Since the Second World War, flight jackets have been short blouse-style things, and for a reason; inside, airplanes are crammed spaces filled with all sorts of fiddly stuff, which means a long coat would get in the way pretty quickly. And thus we have another example of military kit insipred civilian fashion. Except these are real US Air Force garments, and made for serious use.
Two front pockets and one sleeve pocket, just enough space to cram in your hands and cigarettes in. Zipper closure, never to be pulled all the way up. The zipper is metal, because a plastic one could melt shut. Most have epaulettes, some might have had them removed. Also, there's at least a few velcro bases for insignia on every jacket.
Made from fire resistant Nomex fabric. Unlike on cheap modern reproductions, the fabric on these is seriously strong.
Size info
Sizes in the US system, with recommended centimetre measurements in the brackets, converted directly from the US sizes on the jackets. If you fall between sizes, pick the larger one if available.
Now these didn't have any indication of suitable heights, so we measured the sleeve on every size from the shoulder seam to the end of the cuff. Here's how they go:
Small, Medium and Large: 64 cm ("Regular")
X-Large and 2X-Large: 68 cm ("Long")
Our model here is size 174 / 95 cm, wearing a size Medium jacket.
Unfortunately we can't control the sizes we get in stock.
Used military surplus
Used, but in nice overall shape, nothing to gripe about apart from standard signs of use. Yes, these are "expensive", but this stuff is just super, and probably the prices won't be going down. One manufacturer seemed to be pretty prevalent, and that was Propper.
Availability
These are available now, but this might change any time, we really don't know. What we do know is we'll never get large amounts of these in stock, because expensive stuff is also expensive when it's just lying on the shelf. However if you're looking for a traditiona flight jacket, you will not be disappointed with this!
Log in and write a review.