Teesar ECWCS Gen III Level 2 underwear, black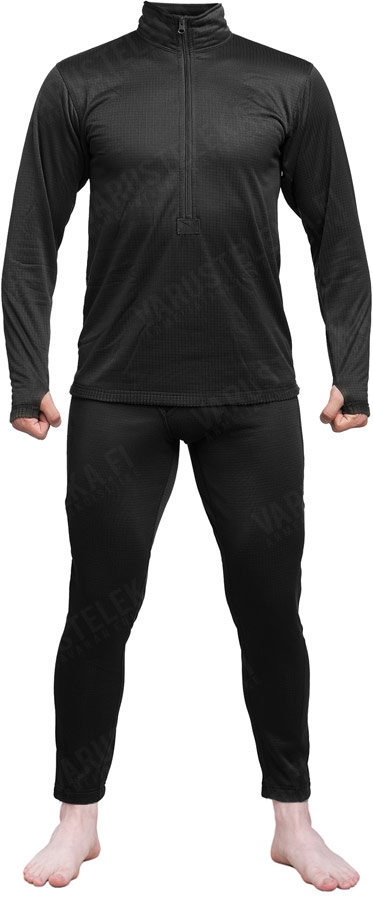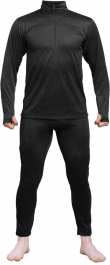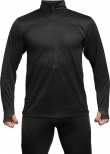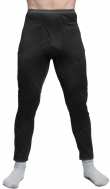 Trouble with the metric system? Try our converter:
These might also interest you
A thicker, warmer undergarment either for use as the base layer, or as the insulating layer. Wicks moisture, is comfortable and all that.
Zippered turtle neck on shirt, thumb loops and long tail in back
Elastic waist on the pants, access fly
95% polyester, 5% spandex
Made of grid fleece material, which is lighter, airier and faster drying than standard fleece. Wash in 40 degrees celsius.
Sizing
Sizes according to user height / chest girth in centimetres (marked size in the brackets). These are determined by us, so you can simply measure yourself and trust the numbers.
By picking the size by the numbers, you'll get a snug fit.
If you like it more loose, pick a size larger.
If you fall between sizes, pick the larger one.
If the width size is right, but height size seems too big, don't panic, it doesn't matter. Some people don't care if the size is nominally too short either.
The height measurements are good for the shirts, the trousers are always quite short. Don't worry, it's not a matter of life and death if you use this as a second layer or with long socks and hi-leg boots.
Teesar is a brand of STURM, just like Mil-Tec. While not probably warproof, these should hold up nicely in casual use.
Log in and write a review.