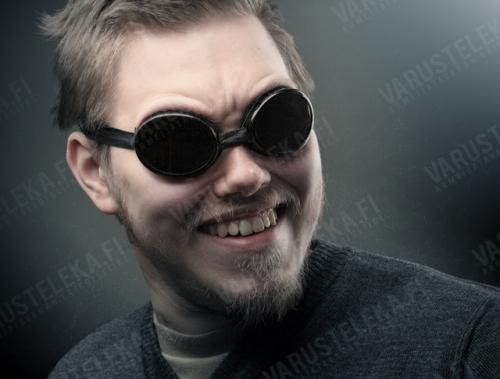 Swiss Mountain trooper goggles, surplus
Price 27.99 USD excluding VAT
Trouble with the metric system? Try our converter: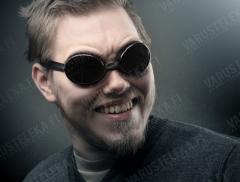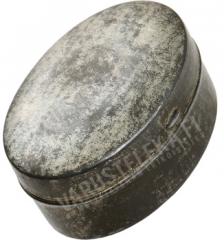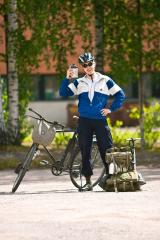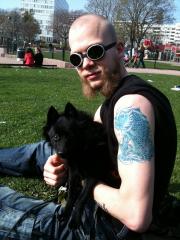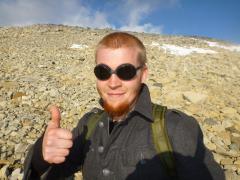 Swiss Gebrigsjäger goggles with a strap. Complete with a metal carrying case. Extremely handy goggles, if your eyes are surgically enhanced to see in the dark, or if you just need a pair of neutral looking sun glasses.
The Swiss make the best and coolest looking sunglasses. These were probably made with the average consumer in mind, so as to make selling them to civilians easier.
Please note: The lenses are made from glass. Some glasses feature bright aluminum frames, which are quite similar - though not exactly the same - as used by evil Germans back in the days. We don't separate these based on colour, it's not a fashionable thing to do these days.
UV protection? Your guess is as good as ours - these have been made from the 20's onwards for a few decades. But hey, the man who conquered Mt. Everest, Sir Edmund Hillary, didn't give a shit while using these!
Swiss army surplus
In used but serviceable condition.
Recommendations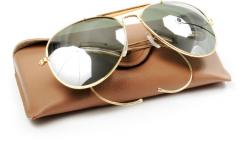 Mil-Tec mirror sunglasses
11.99 USD
Similar product.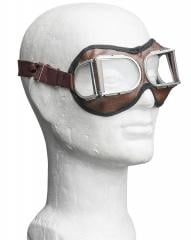 Soviet motorcycle goggles, surplus
22.99 USD
Sometimes purchased with.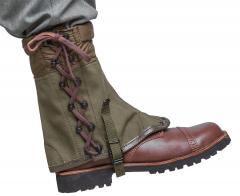 Italian gaiters, canvas, short, surplus
9.99 USD
Viewed together.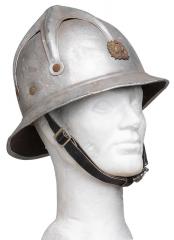 JNA fireman helmet, surplus
45.99 USD
Viewed together.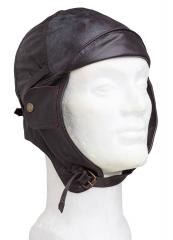 Mil-Tec leather flying cap
22.99 USD
Sometimes purchased with.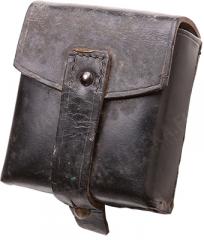 Italian cartridge pouch, surplus
11.99 USD
Sometimes purchased with.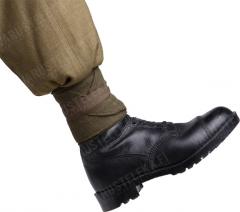 Australian puttees, surplus
9.99 USD
Sometimes purchased with.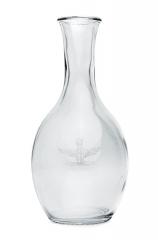 Italian glass carafe with engraving, glass, surplus
11.99 USD
Sometimes purchased with.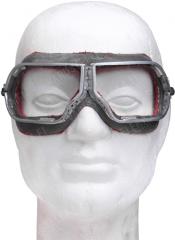 Soviet goggles, surplus
18.99 USD
Sometimes purchased with.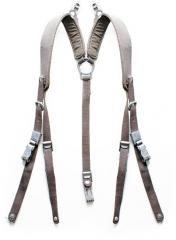 BW webbing suspenders, older model, surplus
5.99 USD
Sometimes purchased with.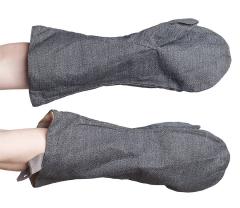 Swiss mittens with flannel lining, surplus
4.99 USD
Might be of interest.
Reviews
You have already submitted a review. You can edit your text by clicking on it.
Log in and write a review.
Remove filter
Suomi
(2)
English
(5)
I would recommend for a friend
Jaakko K.

13.01.2017
I would recommend for a friend
Matthew H.

25.05.2017
Totally worth getting but, be prepared to put in a little work if you get a pair like I got. At first inspection they looked fine however, due to their age whatever fabric had been used for the strap and around the eye pieces had degraded. The strap had the tensile strength of crepe paper and the rest turned to dust (think the 70s foam used in old speakers and cameras.)
This being Swiss gear though the metal and glass were in perfect condition, I replaced the strap with some elastic and stitched some soft leather around the eye pieces making them as good as new!
12
1
I would recommend for a friend
Hunter L.

30.08.2017 (Edited 14.01.2018)
The strap is in good condition on the pair I received, the glass didn't have any dings or scratches. I am, however, looking to redo the black paint, as it is flaking off due to age.
0
1
I would recommend for a friend
cedric v.

17.12.2017 (Edited 17.12.2017)
Exactly as an earlier reviewer said: You get the glasses in a nice can. The fabric holding the glasses together cannot be used to tie anything down since it instantly shreds when applying any sort of tension.

The ones I got were the black ones. On the inside they have some sort of felt lining, so the metal is a bit padded against your skin. So far that seems to be in good condition

Will need to find some new fabric and stitch it up around the glasses to replace the current (heavily degraded) fabric.

In short this means you need to replace the fabric between the two glasses (nose) and then the two pieces on the outside which you use to tie them around your head.

4/5 for coolness but unfortunately "not ready to use"
0
0
I would recommend for a friend
Matija K.

25.10.2018
Ordered two of them, and got one in black and one in silver.
The lenses and metal parts were in great condition. The padding on the metal frames (wich i was most concerned about) were also in excelent condition, so it was a huge relief for me. only "bad" thing about them was the ribbons used to tie the goggles on your head,as they got weak from the touch of time and storing, as people in the comments stated before. But that really isn't such a big deal. It doesn't take a genious to change it out with simmilar ribbons or straps.
All in all, i couldn't be happier with these, and i will probably buy more!
0
0
I would recommend for a friend
Owen M.

30.04.2019
Honestly, the only thing that would make these any better is if there was a date stamp on the tin. I am very impressed with the quality of these, I must have gotten lucky compared to the other reviewers and got a pair whose straps arrived in operable order with no fuss. I will probably replace the straps with a more modern elastic sometime in the future for ease of use (I'm far too modern to tie and untie these things all the time, but I knew what I was getting into thanks to the other reviews here.) There is an interesting felt-like material surrounding the edges of the goggle frames, and that is in surprisingly fine condition. For as old as I was expecting mine to be, they are quite "new" feeling.
I was most surprised by the tin they came in. It's a really handy little package for carrying them in and storing them, and once I replace the straps, I'm sure it will come in use elsewhere on my home desk or in my office!
0
0
I would recommend for a friend
Leo H.

24.10.2019
Itsellä kävi hyvä säkä lasien kunnon kanssa verrattuna joihinkin muista arvosteluista: nauhat ovat hyvässä kunnossa ja kestävät käyttöä ja silmänympärysten pehmustus on lähestulkoon täydellisessä kunnossa.

Ainoa mahdollinen miinus on sankojen ulkoreunoilta osittain lähtenyt maali, mikä paljastaa alkuperäisen messinkimäisen värin. Itseä ei haittaa, päinvastoin kulumisen jälki näyttää vaan paremmalta.
0
0