Worldwide shipping!
Delivery to Sweden 59 SEK, the United States 9.99 USD, the United Kingdom 6.99 GBP, Canada 13.99 CAD and EU 7.45-9.30 EUR.
Now accepting
OK
Swiss bicycle frame bag, leather, repro
◀
▶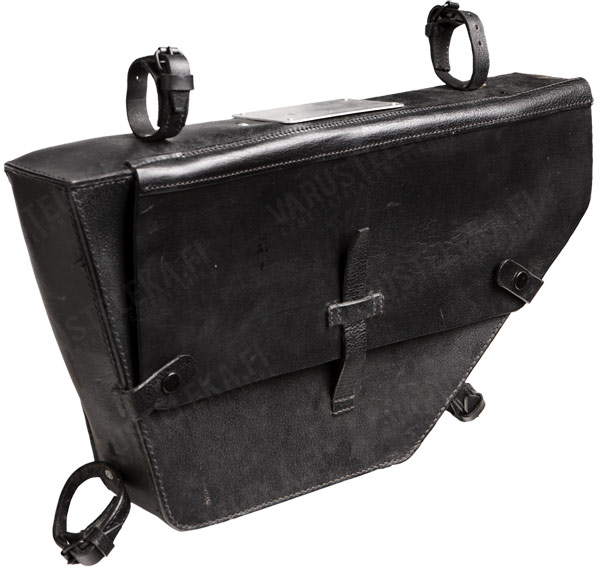 In stock 2 pcs
Products in stock are also available in our walk-in store.
Add to cart
Product added to cart. Click here to move to cart.
Add to wish list
Trouble with the metric system? Try our converter:
These might also interest you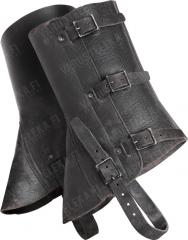 Swiss leather gaiters, used
9.99 USD
Like most European post-war armies, the Swiss believed in low shoes and gaiters. Unlike most European post-war armies, the Swiss actually put some thought in the design of the gaiters.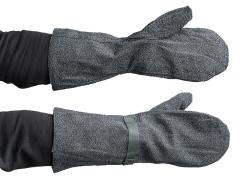 Swiss mittens with flannel lining, surplus
4.99 USD
A proper ol' pair of mittens, these old Swiss army gauntlets are made of thick curiously textured cotton which you would be hard pressed to find today even with all kinds of Poirots and Sherlocks combined. The lining is ridiculously comfy flannel and the condition completely unissued. Made large enough to fit wool gloves underneath. Apparently meant originally as protective gloves for rocket launcher operator, these work well as regular gauntlets too.
When bicycles were full steel (and the riders probably too), many armies used frame bags. Why not, it's a pretty sensible way to carry the essentials. This is a reproduction of the Swiss army model, which was made about "as is" just as long as the bicycle, from 1905 to the 1980's. The orignals cost a fortune these days, so for use, a reproduction might be a better choice!
The Ordonnanzfahrrad 05 is a beast, and along with the standard accessories (small anti-tank guns, carts, mortar shells, machine guns, rocket lanuchers etc.) a roomy leather frame bag was fitted on just about every bike. The soldier carried some very essential existence kit in this, like cooking equipment, warm clothes and such. The originals are still available for a price ranging from ridiculous upwards, so a reproduction should come in handy for those who like the idea and would also like to actually use the bag without worrying about its value as a collectible. These are not at all bad, and provide some nice extra carrying capacity with or without backpacks or rack-mounted pannier bags.
These only fit traditional diamond "gentleman" frames, and not even all of them - see the picture with the dimensions and compare to your frame. The attachment straps are very versatile, and should fit around just about any tube.
New reproduction from Sturm.
Employee's comments
Basically this case utilises the whole space in the center of a classic men's bike without taking anything away, so that's gotta be a good thing if you need just that little extra room for surprise luggage. Or alternatively, you can replace a small backpack with this and leave your back free of sweat.

The center fastening strap tends to sometimes chafe on the leg, but I've just kept it under the flap - the snap fasteners are quite enough to keep the case closed. Also, leather isn't totally waterproof of course, but anything I've kept here has remained dry so far. All in all, I like this bag. It's pretty practical, quite affordable for what it is and looks way better than the polyester sacks found everywhere.


Henri L.


Log in and write a review.