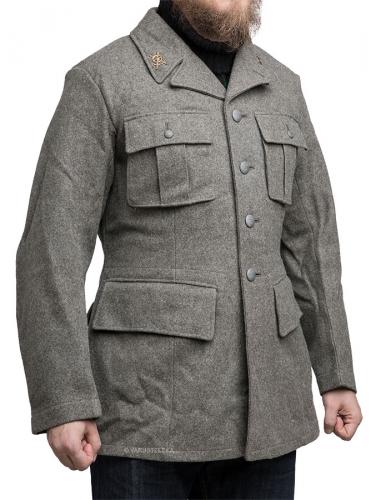 Swedish wool tunic, surplus
Price 18.99 USD excluding VAT
Flat Rate Shipping to USA $9.99
100 % recommends
Sold 47 pcs in the last two weeks
Loading products...
Trouble with the metric system? Try our converter: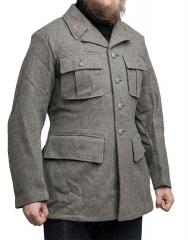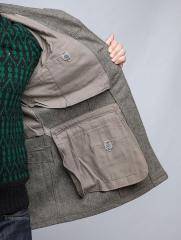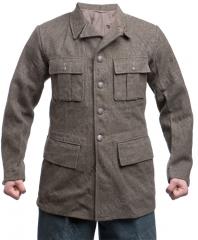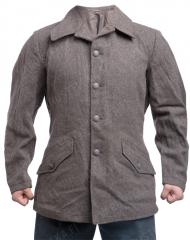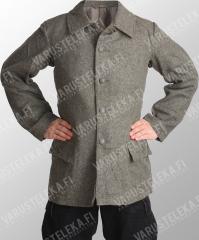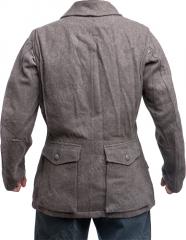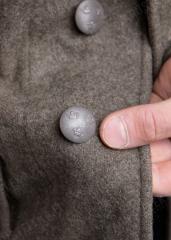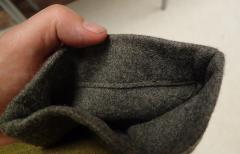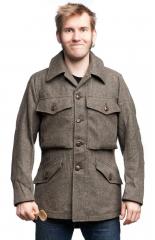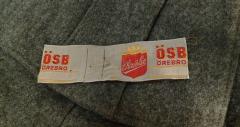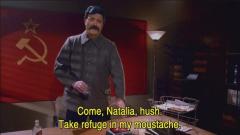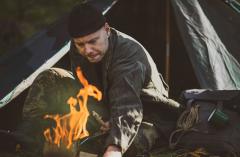 The Swedish wool tunic has become a minor bit of classic military wear on its own, being very high quality, cheap in price and rather nice in the looks department. Nowadays the availability seems to be waning, and these are likely the last ones we'll ever have.
A simple wool tunic, with button closure and two to four front pockets (there are a few model variations, we do not differentiate). Usually the tunics have back pockets too. These also have a cotton lining.
Wool still works well on chilly weather and winter - it keeps you warm even when wet, but doesn't get soaked without a good effort. It also resists soiling quite well and isn't too afraid of flame either. A popular little tweak is to change the Tre Kronor buttons to something else. The bravest have even ventured forth to dye the jacket.
There's a few model variations (M/39, M/39-58 and M/58), what these have in common along the material is the basic cut and fit, two hem pockets on the front and two on the back. We do not differentiate.
Size info
First the original marked Swedish size, in the brackets first recommended user's height, then chest circumference in centimeters. These fit quite firm, but by picking your optimal size you should have some room for a sweater and such.
A notable thing is the fact that the sleeves can be easily shortened a lot or lenghtened about 2 cm. For reference, 1 cm in sleeve length means 2 cm in user's height.
Condition
In used, but serviceable condition. Some airing might be in order.
Recommendations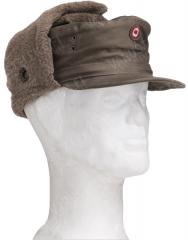 Austrian field cap, winter model, surplus
4.99 USD
Viewed together.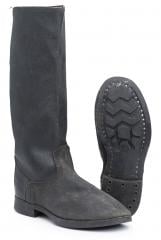 Soviet Kirza boots, surplus
34.99 - 64.99 USD 45.99 - 64.99 USD
Viewed together.
Finnish M65 wool trousers, gray, surplus
18.99 USD
Sometimes purchased with.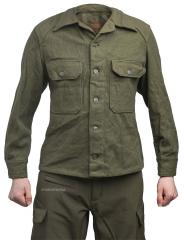 US M-1951 wool shirt, surplus
22.99 USD
Sometimes purchased with.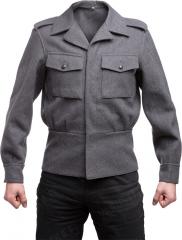 Finnish M65 wool jacket, surplus
18.99 USD
Sometimes purchased with.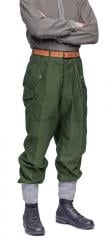 Swedish M59 field trousers, green, surplus
18.99 USD
Sometimes purchased with.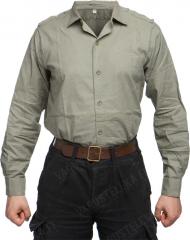 Czechoslovakian M21 service shirt, fully buttoned, surplus
4.99 USD
Sometimes purchased with.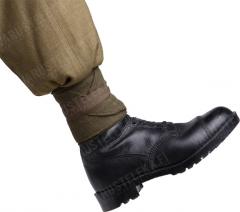 Australian puttees, surplus
9.99 USD
Sometimes purchased with.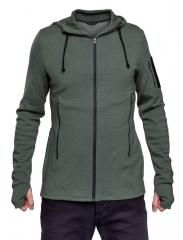 Särmä Merino Wool Hoodie
119.99 USD
Might be of interest.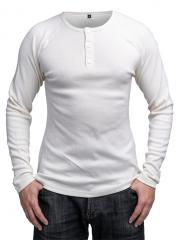 Särmä Henley Shirt, Merino Wool
64.99 USD
Might be of interest.

Sonett wool care 300 ml
9.99 USD
Might be of interest.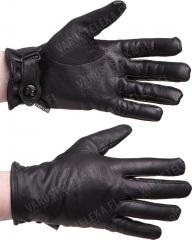 BW-model leather gloves, lined, black
18.99 USD
Buy also.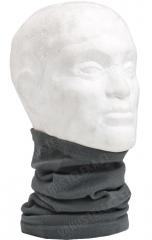 Swiss neck tube, surplus
6.99 USD
Buy also. Temporarily out of stock.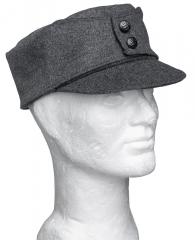 Särmä Finnish M36 field cap
36.99 USD
Might be of interest.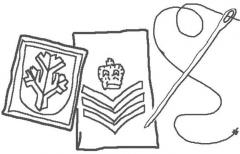 Sewing service, sew-on insignia for clothing or equipment
6.99 USD
Might be of interest.
Reviews
You have already submitted a review. You can edit your text by clicking on it.
Log in and write a review.
Remove filter
Suomi
(8)
English
(11)
I would recommend for a friend
Markus K.

18.12.2016 (Edited 22.12.2016)
Tosimiehen Sssarkatakki. Gut!
10
0
I would recommend for a friend
Antti H.

21.12.2016 (Edited 14.02.2017)
Näitä on tosiaan kolmea mallia, 1) M/39 palkeellisilla yläetutaskuilla, 2) ilmeisesti M/39 sarkamantteli, josta on modattu takki (suorat etutaskut), 3) M/58 jossa vinot etutaskut. Kahteen ekaan on ommeltu jälkikäteen taskut takapuolelle. Mallien 2-3 koot ovat paljon suuremmat kuin mallin 1, vaikka lapuissa lukisi sama koko. Kokoero on ehkä 6-8cm rintakehän kohdalla, ja lisäksi tuntuu että vatsan ja lantion seudulla on myös extraa. Toisaalta takkia voi kaventaa suht helposti keskitakasaumasta sen minkä tarvitsee. Takataskut saa suht nätisti ratkottua irti, ja silittämällä ompelureiät häviävät. Ainoastaan mallissa 3 on Fjällräven-tyyliset palkeet olkapäille lapaluiden kohdalla, jolloin kädet saa paremmin puuskaan ja liikkumavaraa on muutenkin enemmän. Näitä on tehty tosiaan vähän kaikenlaisia eri kokoja, itse löysin toisaalta 104L/C152-kokoa, jossa mm. hihan pituutta taisi olla äkkiä mitattuna 8cm enemmän kuin täällä myytävässä koossa 100.
7
0
I would recommend for a friend
Marko N.

23.12.2016 (Edited 12.09.2017)
Tämä ruotsalainen sarkatakki on melkoisen hyvä sellaiseksi! Omassa takissani on hartioiden saumoihin ja leikkauksiin laitettu
puuvillakangasta tarkoituksena, että takki ei olisi niin kankea hartioista. Ja homma jopa toimii, ei takeltele hartiat niin kuin takeltelee eräs toinen sarkatakki, jossa ei vastaavia hienouksia ole. Valitettavasti olen sitten lihonut ulos omasta takistani, mutta
jospa saisin pudotettua kiloja ja senttejä vyötäröltä! Ja vielä vinkki: On tyylikäs yhdistelmä, jos laittaa tämän takin kanssa mustat housut, vaikkapa tämän firman myymät mustat molskihousut! Tämän kikan taisivat osata jo saksalaiset toisen rähinän aikana.
3
0
I would recommend for a friend
Matthew H.

28.12.2016 (Edited 29.12.2016)
Very good fit and comfortable to wear, good quality throughout from the stitching and generous pockets to the wool material used. A world away from the itchy/scratchy battledress or greatcoats made in times of austerity (not that I mind those.)
A belt or some such around the waist could be a good option to prevent draughts in cold weather. The colour is pretty much the same as the John Major Spitting Image puppet but, this should take a dye well so I'm off to try that. I will update my review afterwards.
4
0
I would recommend for a friend
Joonatan K.

31.01.2017
Vaikkei ole millään tavalla paras sarkatakki joka on toisen maailmansodan aikana tehty, takki on silti erittäin sopiva (ja tyylikäs) talvea varten. Napit ovat välillä irtoilleet "syystä tai toisesta", mutta ne ovat tarpeeksi yksinkertaisia että poropeukalokin saa ne takaisin paikoilleen. Tyylikäs ja sopiva useaan eri käyttötarkoitukseen.
4
0
I would recommend for a friend
N.N.

22.02.2017 (Edited 09.06.2017)
I would recommend for a friend
Matija C.

25.02.2017
Model M/39, a very nice fit. I am a couple of cm over the recommended size but it still fits me quite well. As stated, you have a few cm of play in the sleeves to lengthen them if needed, but if you don't have ridiculously long arms, you should be fine. No shortage of pockets and i like the Tre Kronor buttons so I won't be changing those. Though having quite some age on it, mine still had a factory label stapled on it and seemed unissued I guess. A steal for the price!
7
0
I would recommend for a friend
Michael B.

04.03.2017
I would and have recommended this to several friends. Fits closely if you have a bit of gut hanging out and will gently correct any bad posture in the upper body. Wonderful jacket for the price. I might dye it or change the buttons but it looks just fine without any of that.
3
0
I would recommend for a friend
Olli N.

17.09.2017
Itselleni sattui moderni M/58 variantti. Hihat oli kuin takki olisi valmistettu talidomidi-jälkikasvulle, eli auttamattoman lyhyet. Itse käytin takataskut hyödyksi siten, että tein kankaasta jatkopalat hihoihin. Jatkoin siis hihoja koko taskun kankaalla jolloin hihan pituus on portaattomasti säädettävissä riippuen kuinka paljon hihaa taittaa kaksinkerroin. Ei ollut tarvetta valtaville lisärintataskuille (ja selässä taskut olisivat olleet muutenkin aivan idioottimaiset). Toimiva takki tuli, vaikka pientä räätälöintiä tarvitsikin. Ohuemmasta puuvillakankaasta tehdyt palkeet kainaloissa ja mutkalle ommellut hihat tekee takista hyvin käytännöllisen vapaan liikkumisen kannalta, mutta samalla sarkavaatetukseksi melko epäsärmän näköisen.
1
0
I would recommend for a friend
Seth B.

06.02.2019
Materiels are great, condition superb.
Varsuteleka staff took many pains to get me the jacket I asked for.

SIZING however, can be an issue. I'd actually reccomend doing a size category DOWN if you're at the lower end of the scale. For example, I am around a size 88 and got a size 88-92 thinking I could tailor it.
It turns out that the 92 has a lot of extra space in the armpits, chest and shoulders and this makes for a very difficult adjustment.

Verdict:
Great tunic and great condition, just pick the size where your chest size is closer to the 'maximum' number and not the 'miunimum' (EG pick a size C44 / 84-88 if you're a chest size 88, DON'T pick a size C46 / 88-92)
1
0
I would recommend for a friend
Michael S.

14.02.2019
GOOD: Very high quality wool tunic and great condition for the price.

BAD: I needed a M/39 for my kit. Received a M/58.

In the order I wrote that I needed the M/39. I wish they would have just cancelled the order instead of sending me the M/58.
7
7
I would recommend for a friend
Arne K.

15.02.2019
I got an absolutely stunning example, a M39 (the best looking model imo) made in 52 by Rappson. It appeared unissued, as there was still the makers label on the left sleeve.
It doesn't even has signs of storage- the only thing that tells it's age is the stamp with the date of manufacture and the tapered waist- they don't make jackets like this anymore.
On this note I would grab one while they are there.
1
0
I would recommend for a friend
Tony Y.

26.02.2019
I own a M39 in 92L, I recommend to downsize if possible, the sizing provided by Varusteleka is a little bit off. I'm 180 and have a 98 chest (no bear belly). 92L(88-92) is a tailored fit for me with enough room for a sweater and such.
0
0
I would recommend for a friend
Farasha E.

12.03.2019
Wish they made things like this today. Thanks to Varusteleka we can get very good condition things from the days when things were still made well.
2
0
I would recommend for a friend
Robert H.

03.09.2019
I got the m39 pattern. Excellent quality.
0
0
I would recommend for a friend
David G.

07.10.2019
Ordered two both look to have had little use and fit fairly snugly but not too tight, which makes a change as normally most clothes are either to large or too small for me, received one jacket with 6 outer pockets (two chest two waist and two rear) and another with four pockets (waist and rear) with different tabs and buttons, one for Navy/Artillery (crossed canons) and one I assume to be Army (3 crowns).

One jacket was dated 1940's the other had no visible date stamps but I assume to be post war, like the matching trousers these are well made and a nice fit and if I ever wear them out provided I can find them in my size and at the reasonable price that Varusteleka sells them for would definitely buy again.
0
0
I would recommend for a friend
Markus E.

09.10.2019 (Edited 09.10.2019)
Tässä takissa harmittaa vain yksi asia - se että en ostanut sitä viime vuosikymmenellä kun ensimmäisen kerran harkitsin asiaa. Täysin uudenkarhea M39-mallin takkihan on silmiähivelevän särmä ja lämmin, toiminnallinen ja mukava päällä. Värikin on suorastaan kauniin vihertävän harmaa. Malli on kerrankin kuin hoikalle tehty, tämähän istuu päälle kuin puvun takki.

Tästä tulee kyllä vähän huono omatunto, kuin olisin jotenkin osasyyllinen Ruotsin puolustuksen rappiotilaan, vaikka ihan vähän vaan ryöstin hautaa. En koskaan ole ostanut mitään mistään läheskään yhtä hyvällä hintalaatusuhteella.
0
0
I would recommend for a friend
Alex T.

18.11.2019 (Edited 18.11.2019)
Jokaisen militarihipsterin must have -juttu. Ruotsalainen on vielä siitä outo ja edistyksellinen eläin, että se lisäsi puuvillaiset lisäpalat kainaloihin, jotka mahd. helpottavat liikkumista ja hikoilemista. Vielä kun kauluksen silittää, niin takista tulee varsin komea. Armeijaylijäämä on harvinaista tavaraa, enkä missään nimessä lähtisi pilaamaan sen arvoa muokkauksilla, mutta sallittakoon se puhtaalle M/58 mallille. Vedän kuvainnollisesti turpaan kaikkia niitä, jotka pilaavat armeijaylijäämän!

Vielä tiedoksi niille, jotka eivät tiedä: vihreät arvomerkkilaatat ovat sodanjälkeinen lisäys.
0
0
I would recommend for a friend
alexis a.

21.02.2020
Magnifica chaqueta,estoy fascinado por lo bien hecha y pensada que esta.tengo 176cm/104 con 74 kg y compre la 175/96-100.ajuste perfecto como si me la hubiera hecho a medida.ahora bien si se lleva como originariamente esta pensada osea henley y cardigan fino una talla un poco mas pequeña esta bien,si se quiere llevar con ropa gruesa hay que tomar la talla de hombros que corresponda,en mi caso como se retraso la entrega no pude coger la 176/104 despues.

chaqueta fina de lana hervida tipo austriaca pero mas suave,el sello pone 1917 con la etiqueta nueva de elson,la de la primera foto,con 9 bolsillos,4 frontales,2 posteriores y 3 interiores(uno grande y dos mas pequeños como se ve en la foto del tamaño de un paquete de tabaco).

blasier o tunica para todo segun se desee,la chaqueta es fina supongo que por lo siguiente para todo tiempo y poder esquiar y no sudar,sobacos de algodon,no hay lana aqui,y fina para que entre sin problemas en el Tulup o abrigo si hace mas frio,boton para cerrar con el cuello levantado en caso se viento,recordar que esta pensada para llevar cinturon en la cintura.
0
0