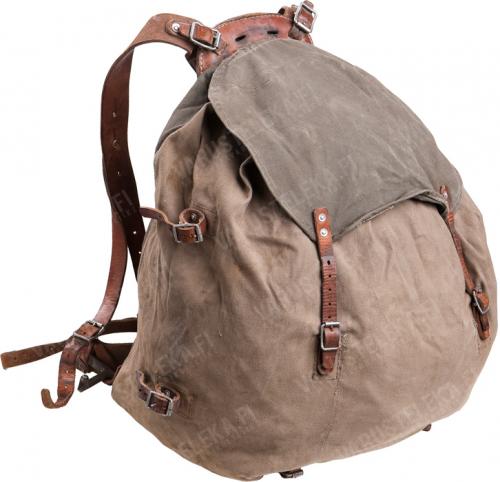 Swedish rucksack M39, with frame, surplus
Price 34.99 EUR including VAT
Trouble with the metric system? Try our converter: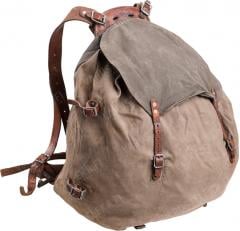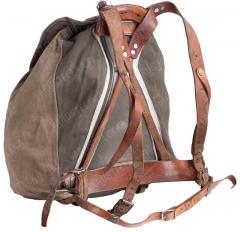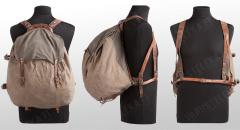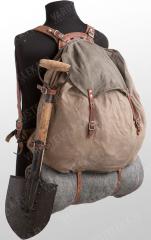 The old Swedish army rucksack. Basically a 35-40 l canvas pack with a metal frame and high quality leather straps. This is essentially the same model as original Bergans of Norway rucksack used by allied paratroops, commandos, special forces and anyone else lucky enough to get sent up mountains or into the arctic. These are getting a bit rare - we got a handful!
If you loathe synthetic materials, try this - the whole thing is made of cotton duck, leather and steel! A very simple model: the mouth is closed with a tie-string and straps are of course fully adjustable. Two leather cargo straps at the bottom allow some extra stuff to be carried there, like a rolled blanket or shelter half.
These are from the good old days when Sweden heroically fought in WWII. After winning the war, they decided to keep these in use to show everyone else who's boss in Scandinavia.
Condition
Used stuff. Although these are in good serviceable condition, some leather grease & slight oiling wouldn't hurt - these are pretty old. Do that, and this will probably last forever.
These might also interest you
Bulgarian M36 steel helmet, surplus
22.99 EUR
Often viewed together.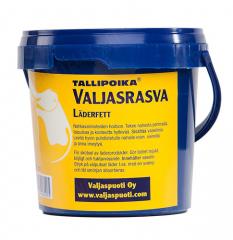 Tallipoika leather grease, 500 ml
7.99 EUR
Might be of interest.
Kaira Arctic sleeping mat
26.99 EUR
Might be of interest. Temporarily out of stock.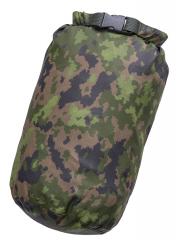 Särmä TST Dry Bag
14.99 - 29.99 EUR
Might be of interest.

Ekol Leather Oil, 0.25l
6.99 EUR
Might be of interest.

Finnish E-tool, WW2 model, surplus
24.99 EUR
Might be of interest.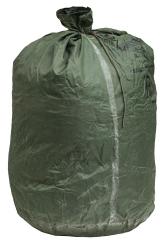 US waterproof bag, surplus
4.99 EUR
Buy also.
Log in and write a review.
Comments
Please send all questions regarding the product via e-mail to [email protected].