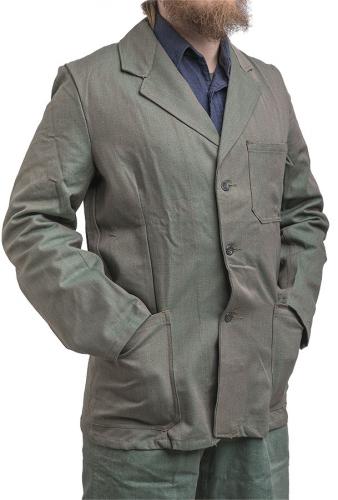 Swedish prisoner jacket, surplus
Price 9.99 USD excluding VAT
Flat Rate Shipping to USA $9.99
100 % recommends
Sold 18 pcs in the last two weeks
Loading products...
Trouble with the metric system? Try our converter: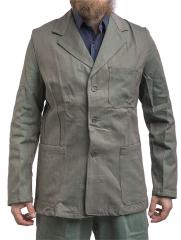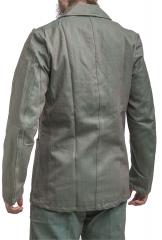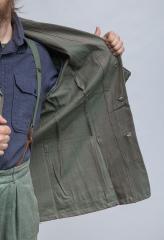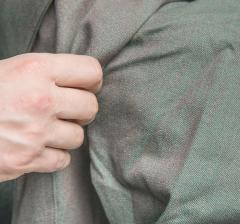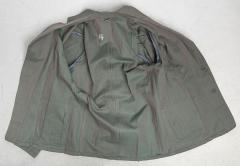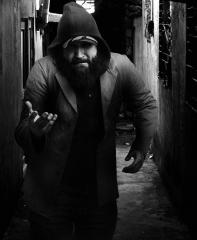 Like a modern men's blazer, but even more like an early 20th century worker's jacket, which it sort of is! This jacket is very likely vintage prison wear, definitely Swedish. Garments like this just look better with use and wear. These are in excellent shape, and with a surprisingly good size selection too.
Unlined, open-collar design with three open pockets. Not at all formal looking. The fabric looks very peculiar, it changes colour when looked from a different angle. That's because the threads used in the weave are of different colours. Pair it with rusty red and brownish coloured stuff and it works like a charm. Wash in 40 degrees Celsius, about.
Size info
Sizes in standard EU sizes or straight-up centimetres because different size marking standards, but please pick the jacket by our recommended user's measurements (height & chest) seen in the brackets; our measurements are more accurate than the actual fit by the official size numbers! For example, normally in the Swedish system size 96 would be a long 48, but these are quite erratic.
Being prisoner issue, maybe even made by prisoners, possibly even inspected by prisoners, these are not the fanciest quality when it comes to details such as this.
Our model is size 175/96 cm and wears size 52 jacket in the pictures.
Condition
In excellent condition, most aren't even used. These do have a musty warehouse odour to them. This will fade away in use. These are probably made in the mid 1900's, so what can you expect!
Recommendations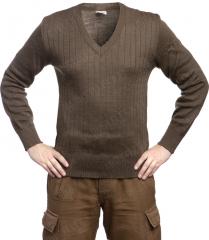 Czech M85 pullover, surplus
7.99 USD
Often viewed together.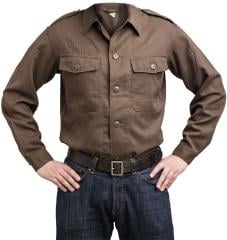 Austrian M75 service shirt, olive drab, surplus
7.99 USD
Often viewed together.

BW neck tie, surplus
2.99 USD
Often purchased with.

Czech leather belt, surplus
11.99 USD
Often purchased with.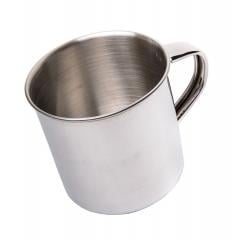 Mil-Tec steel mug, 300 ml
4.99 USD
Might be of interest. Temporarily out of stock.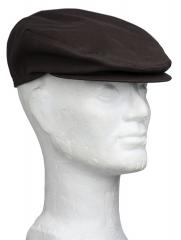 Särmä Worker Flat Cap, brown
31.99 USD
Might be of interest.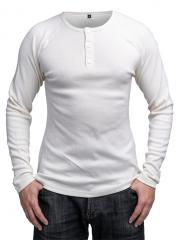 Särmä Henley Shirt, Merino Wool
63.99 USD
Might be of interest.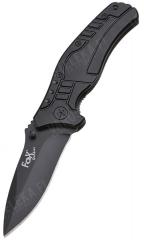 MFH pocket knife, straight edge
9.99 USD
Might be of interest. Temporarily out of stock.

Särmä Worker Trousers, brown
72.99 USD
Buy also.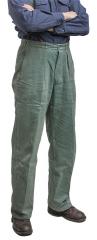 Swedish prisoner trousers, surplus
9.99 USD
Buy also. Temporarily out of stock.
Reviews
You have already submitted a review. You can edit your text by clicking on it.
Log in and write a review.
Remove filter
Suomi
(3)
English
(6)
I would recommend for a friend
Tuomas T.

24.10.2017
Tää on THE Spurgutakki: kumpaankin sivun taskuun menee tollainen Markiisipullo tai mitä ikinä juokaan ja kangas kestää kaikki katuojissa pyörimiset. Miinusta tästä ei oikeastaan edes hakemalla löydy. Istuu kuin hanska ja lompakkokaan ei paljoa tästä ostoksesta irvistänyt.
9
0
I would recommend for a friend
Hiroki A.

29.12.2017
As a 160cm stick thin midget with short arms, the 44 size fits like a tailored blazer, but just generous enough to feel comfortable with a fleece or sweater underneath, with the sleeves slightly long. That being said, the sleeves can easily be shortened with some needlework as there is no lining. Who'd guess that prisonwear could have such aesthetic?

The rusty brown/grey/green colour blend is a nice change from the olive drab jackets that I usually wear, and the material feels like a hardwearing but light and thin denim.

Lastly, mine arrived in pristine condition, and the build quality is superb. Very happy with the product and service from Varusteleka.
7
0
I would recommend for a friend
Percy H.

10.04.2018
The is a beautiful jacket; The fabric is a shot-weave cotton twill, with the warps a sort of pale red-grey-brown fleck, and the wefts a dark bottle green, which basically means that when the fabric creases or folds, it shimmers from a sort of red-grey, to olive green and back. It is really, really strange and I'd bet money that this particular fabric wasn't woven for anything else.

Despite being ostensibly a shabby bit of outerwear for prisoners, it's got a lovely neat finish to it; All the seams are pressed and felled (There's no raw edges of fabric showing) and other than the buttonholes being a little rough (They're cut open, but not frayed back; They will fray into a smoother shape over time though) it's a very well finished garment. It has a Fristads' workwear label in it, which I suspect could be used to date it exactly (Fristads was founded in 1925)

The sizing is true; I bought the same size as I would wear in any jacket, and other than the arms being slightly over-long, it fits like a glove. The arms are straight seamed and have a simple hem rather than a cuff, so they could be turned up easily anyway (and I probably will do so). Better that the arms are over-long than over-short.
3
0
I would recommend for a friend
Patrik K.

16.04.2018
Aika puli takki kyllä. Haisi tosi pahalle, mutta pesun ja monen päivän tuuletuksen jälkeen lemu alkaa jo olla OK.
Hieman ompeluvirheitä tästä löytyi, mutta kyllä se vangille kelpaa.
Valitettavasti takki ei istunut tarpeeksi hyvin päälleni, että kehtaisin käyttää kylillä.
0
0
I would recommend for a friend
Paul F.

26.04.2018
Too small for me but gifted to a friend, a shame as it was really smart
0
0
I would recommend for a friend
Sami K.

06.05.2018
This is a not-quite-deconstructed-not-quite-tailored blazer, with all pockets fully functional. It's constructed of what I suspect is at least a poly/cotton blend, possibly 100% polyester. This is tough, work clothing type fabric; I have to call it a "shot twill", woven with green (close to 'Medical Green') and medium-brown threads, for a two-tone effect. The result of this colour selection is that these garments will ALWAYS appear to be dingy and dirty. Came with a very small slip of paper in a pocket, an inspection tag. The stitching is solid, but...the set-in sleeves...yeah...those can be tricky. It seems they didn't begin sewing them in place at the top of the shoulder, resulting in a small roll where the sleeve meets the shoulder seam, and a "Guy who doesn't have his act together" look at anything closer than fifty feet. Buy the trousers along with this jacket, give 'em a thorough press, and you'll have a Functional Suit, in which you can go from sweeping the parking lot during the week to church on Sunday morning without breaking stride!
1
0
I would recommend for a friend
Victor A.

12.10.2018
Quite a quality jacket for the price, just don't expect it to be any warm or comfortable - it's made for prisoners after all.
Fabric might have been imported directly from R'lyeh, as it's color doesn't exist on anything else and trying to desribe it makes you sound like Lovecraft.
6
0
I would recommend for a friend
Tim T.

01.11.2018
I haven't worn mine a ton, but it seems to have a lot of potential to look very nice, it's quite thin though, for the price, if you want a jacket, it's certainly worth it
0
0
I would recommend for a friend
Daniel N.

28.02.2019
A very interesting and unique jacket! I ordered 2 different sizes and the coloring is slightly different. One is more olive and the other is greener (closer to the color of the pants in the model picture). The fabric is a thick cotton

I am 5'6" 150lbs with a 36 chest. I usually wear a 34S or 36S in suit jackets and the 44 fits very well and looks like a blazer, but there's not much room for layering. I also got a 48 and that has a nice oversized fit for a casual jacket that I can layer a sweater underneath. The sleeves are a little loose and not tapered but I wear mine with the sleeves folded up.

Mine looks new and. Can't wait to see the patina this gets as it ages and breaks in.
0
0