Worldwide shipping!
Delivery to Sweden 59 SEK, the United States 9.99 USD, the United Kingdom 6.99 GBP, Canada 13.99 CAD and EU 7.45-9.30 EUR.
Now accepting
OK
Spyderco Dog Tag Folder Aluminium/Titanium
90.99 USD 108.99 USD 80.60 EUR 96.77 EUR

€
◀
▶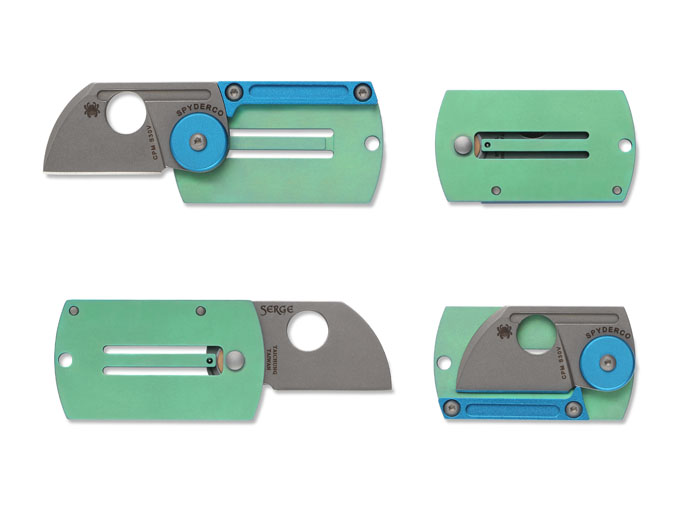 In stock 3 pcs
Products in stock are also available in our walk-in store.
Add to cart
Product added to cart. Click here to move to cart.
Add to wish list
Trouble with the metric system? Try our converter:
These might also interest you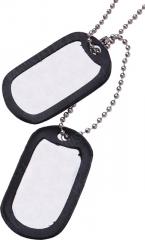 US Dog Tags, blank
5.99 USD
This set includes two tags, one long and one short ball chain (no idea if these have nickel or not) and the rubber silencers.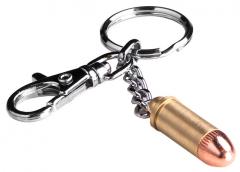 Cartridge key hanger, pistol
3.99 USD
A pistol round suspended by way of a chain from a key ring. Not real ammo.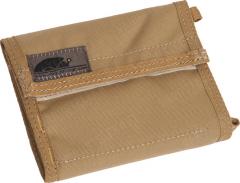 Snigel Design wallet
24.99 USD
An extremely well made nylon wallet. We've been looking for a decent wallet to sell, and Snigel Design's go at this seems to fill our criteria.
Based on one of Serge Panchenko's most popular custom designs, the Dog Tag Folder is a unique departure from Spyderco's typical folding knife construction methods. Its single-sided handle is fabricated from solid titanium and accurately replicates the size and shape of a military dog tag. The center of the handle scale is machined to create an integral spring bar that houses a steel ball bearing for the blade's detent mechanism. At the top of the handle is a aluminum back strap that defines the blade's limits of travel in both the open and closed positions and provides protection from the edge when the knife is closed.

The "business end" of the Dog Tag is a sheepfoot-style blade made from premium CPM® S30V® particle metallurgy stainless steel with a stonewashed finish. To protect the edge when closed, the blade is chisel ground with a single flat bevel on the front side—an unusual feature for a Spyderco knife. Our Trademark Round Hole™ in the blade allows easy opening, and a subtle swedge (unsharpened bevel) and a decorative fuller (groove) near the spine add a touch of style. The blade's pivot is also accentuated by a round aluminum disk that provides stability and structural strength as well as an aesthetic touch.

A non-locking folder, the Dog Tag's blade is held in place in the open position by a detent mechanism. A ball bearing in the handle scale's integral spring arm indexes holes in the tang of the blade to hold it both closed and open. Since the blade does not lock, care should be taken during use to apply cutting pressure only in a direction that maintains the knife's open position.

This version of the Dog Tag features a green anodized handle scale and contrasting blue anodizing on the back strap and pivot pin disk.
Technical specs shown in the extra picture.
Log in and write a review.