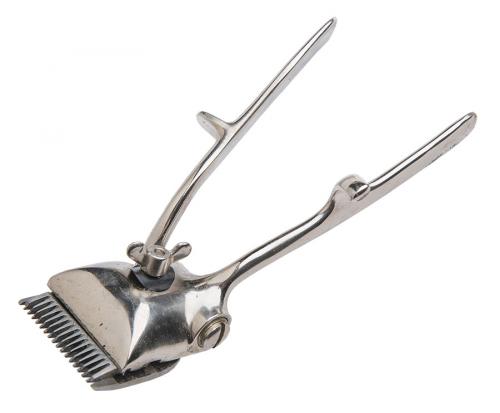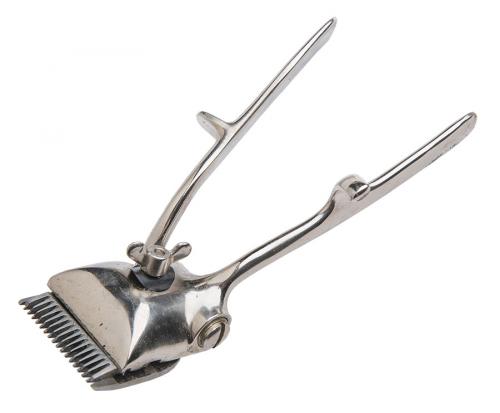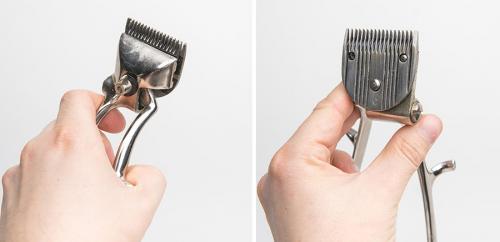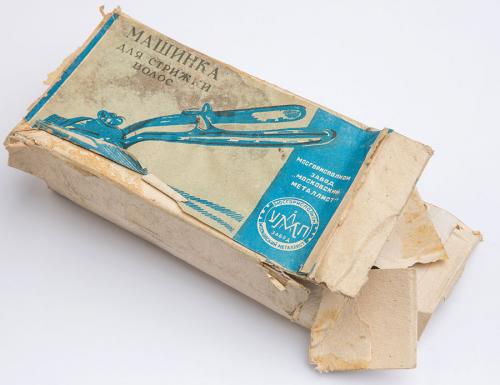 The package, totally factory new.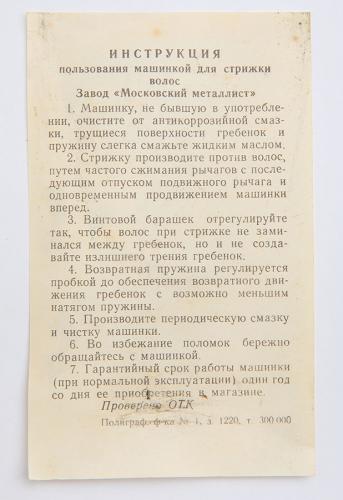 Instructions in clear Russian.
Soviet Union and Russia
Soviet hairclippers, ylijäämä
Price 19.99 USD
excluding sales tax
These used to be the best gifts of the industrial revolution - now you could do your home barbering without scissors! Works without electricity and comes with that communist touch of 'I don't care'.
This product is unlikely to be restocked and will be hidden from our website once it's out of stock.
We don't know when this product will be restocked. With surplus the restock date is unknown due to sometimes poor availability. Request restock notification and we will email you as soon as this product is available.
Trouble with the metric system? Try our converter: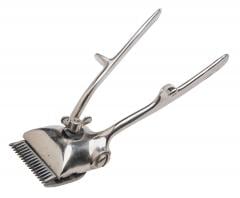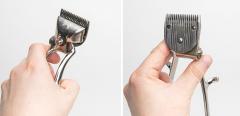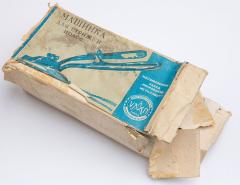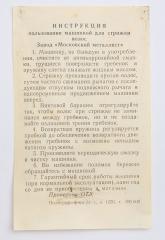 These used to be the best gifts of the industrial revolution - now you could do your home barbering without scissors! Works without electricity and comes with that communist touch of 'I don't care'.
These are very handy if you are in need of cutting the hair of rowdy children, military personnel, or political prisoners. They might not have the luxury options of their Western counterparts like height adjustment, but they do cut hair and it takes a will to do skin damage while barbering. For that classic Soviet military almost-bald look, look no further.
They have one big wing nut to separate the blades for cleaning. No other functionality except of course the hair cutting.
Genuine Soviet stuff
These come in the remains of the original box, which has taken some storage damage. The cutters are steel and unused. Most have a leaflet in some Soviet language describing the use, or perhaps listing reasons to inform your family members to the KGB.
Remove Russia
Our old product descriptions include ironic praise of our eastern neighbor and it used to be good fun. Does it piss you off? We understand and agree. However, we won't whitewash the old product descriptions. Instead, we have decided to stop buying Russian products. We sell what we have in stock and that's it.
All products: Soviet Union and Russia
Recommendations
Loading products...
Reviews
You have already submitted a review. You can edit your text by clicking on it.
Log in and write a review.
Remove filter
I would not recommend to a friend
jacinto p.

16.06.2018 (Edited 01.06.2021)
i´m very sad from my purchase of this product. it came with the mecanics covered in moscoline so i set about cleaning it up, but right after the central nut wich acts as the strong point broke. the nut looks made out of a different material than the rest of the hairclipper. i´ll try to stick it but i think welding it is the only option.
So sad i can´t start up a gulag with friends :(
43
6
I would recommend for a friend
William D.

24.04.2020 (Edited 06.06.2021)
I've had a good experience with these clippers - they are slow, but they work.
Prepare to get a hand workout when using them. That being said, I most often use them for quick trimming of my beard when I don't want to dig out & plug in my electric trimmers. These do leave the hair a bit longer than standard clippers; maybe a bit less than a #1 guard, or approximately 0.100inches / 2.5mm. As mentioned, these are not adjustable in height; and my existing guards do not fit with this model. Maybe someone can find guards to fit, or make some with a 3D printer.
These are decidedly for right-handed use, and can get awkward when using on yourself. I expect they would work much better when used on someone else.

All that being said, I'm quite happy with my purchase.
2
1
I would recommend for a friend
Steve J.

15.05.2020 (Edited 06.06.2021)
Rated a Star and a Sickle.

Here are the directions in English as translated by Google:

INSTRUCTION for using a clipper

Hair Plant "Moscow Metalworker"

1. Clean the non-used machine from anti-corrosion grease, rub the surfaces of the combs and the spring lightly with liquid oil,
2. Cut against the hair, by frequently squeezing the levers with the subsequent release of the movable lever and simultaneously moving the machine forward.
3. Adjust the screw lamb so that the hair does not crease between the combs when cutting, but also do not create excessive friction of the combs.
4. The return spring is regulated by a stopper until the combs are returned in motion with as little spring tension as possible.
5. Periodically lubricate and clean the machine.
6. To avoid damage, handle the machine carefully.
7. The warranty period of the machine (during normal operation) is one year from the date of its purchase in the store.

Tested by OTK Polygraph-ka L. 1, 3. 1220, t. 300 000

My question is, since some hair was still left on the child, where do I take it for warranty coverage?
8
1
I would recommend for a friend
Erik M.

05.04.2021 (Edited 04.07.2021)
They cut one hair, pull five.
Takes some getting used to, but I use these frequently when my electric clippers overheat.
They make a nice cut, not exactly a 0, just above it.
I have to polish them frequently due it oxidising in the bathroom cabinet.
0
1