Soviet Guards badge, unissued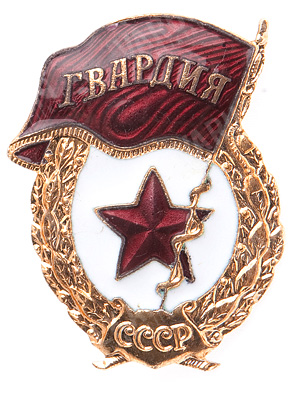 Trouble with the metric system? Try our converter:
These might also interest you
The Gvardia badge, a piece of insignia awarded to soldiers serving in units that proved themselves worthy of the Guards title in the Great Patriotic War. Genuine Russian militaria.
Worn on the right hand side of the chest, approximately where your nipple is. These come with slightly different attachment methods, either a screwback model or a traditional pin. Punching a small hole through the fabric beforehand is a good idea for the screwback type.
In unissued condition, mostly.
Log in and write a review.