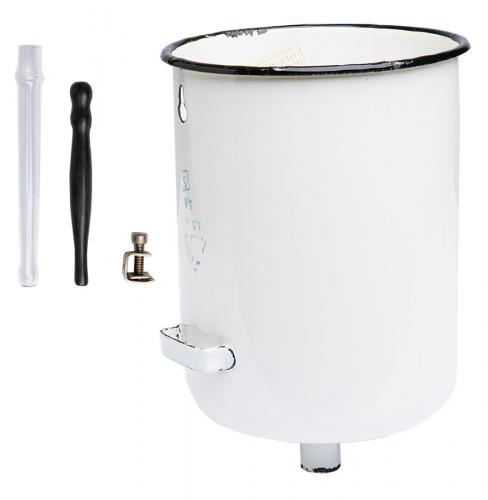 Soviet enema pot with mouth pieces, surplus
Price 22.99 USD excluding VAT
Flat Rate Shipping to USA $9.99
Trouble with the metric system? Try our converter: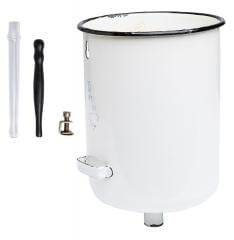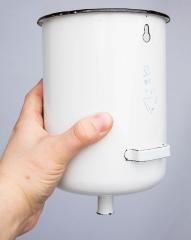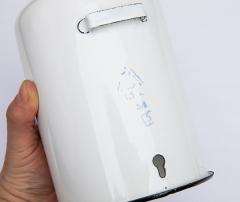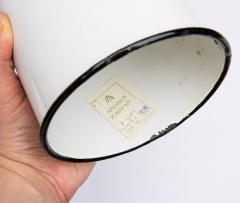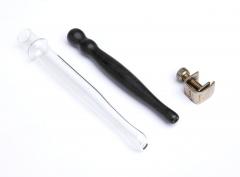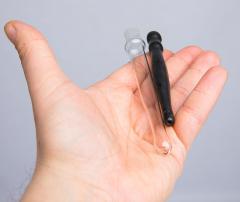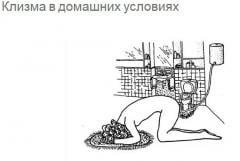 Sometimes taking a shower isn't really enough, you still feel somehow dirty. Well you don't have to worry anymore - now available for purchase is a Soviet enema complex with two mouth pieces; one standard plastic and one adventurous glass nozzle! "Mouth piece" being a funny word by the way in this case, as, well, you know. The pot is marked class POCT 2, which means B-quality.
Enemas come in different forms. For example the standard issue Swedish army type is a traditional high pressure system administered by your battle buddy right into the brown star. The Soviet model on the other hand is a civilized enameled steel pot with a hose (not included unfortunately) ending up to an anatomic 3D mouth piece inserted into the anus. Comes with a plastic "ebonite" piece and a fierce looking glass variation for professionals. Waterflow is controlled with the small metal "valve" clamped on the hose. See the official instructional picture!
How to make the hose? Well, it's pretty simple - a standard, slightly elastic clear plastic PVC tube will do (the cheapest tubing around here can handle water up to only 65 degrees Celsius!). Just remember that the nozzle's outer diameter is 10 mm while the pot end is 16 mm, so you can just use duct tape or use two different size tubes and purchase an adapter piece. Or if you're lucky enough to get hold of some very flexy rubber tubing, use that!
We sell the mouth pieces separately too, as an active user will probably go through them - especially the glass ones - at quite a rate. Just like with cars, we make the real bucks with spare parts.
Condition
Genuine OTK-stamped stuff from our Great Eastern Neighbour, with the pot having some dings and scratches but the nozzles being new from the box. In all reality we leave it to your consideration to stick or not to stick Soviet glass/plastic in the ass.
Recommendations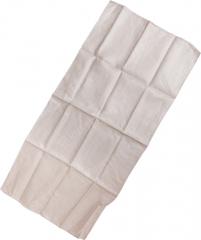 Czech towel, surplus
2.99 USD
Might be of interest. Temporarily out of stock.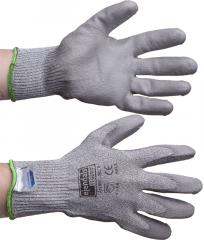 Tegera 991 cut resistant gloves
21.99 USD
Might be of interest.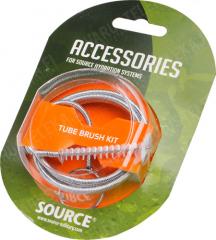 Source Tube Brush Kit
9.99 USD
Might be of interest.
Reviews
You have already submitted a review. You can edit your text by clicking on it.
Log in and write a review.
Remove filter
Suomi
(2)
English
(1)
I would recommend for a friend
Harri K.

10.04.2017 (Edited 10.04.2017)
- vastaavan kaltainen kuvaus huuhtelun jälkeen on Sven Hasselin kirjassa , jossa ns. Pikkuveli spreijaa hoitajan samalla tekniikalla, kuin videossa, eikä seinällä oleva käkikellokaan toimi operaation jälkeen...
- ei siis; mistä kummasta teillä ideoita riittää? (jo pelkästään näitten takia pidän tyylistänne:)
- tosikoille tiedoksi, ei sitä suukappaletta kannata välttämättä (edes kaverin) suuhun tunkea huuhtelun tehtyään...
- hankittu lähinnä koristeeksi, jota ei vieraat vakavalla naamalla vilkaise
20
1
I would recommend for a friend
Markus K.

16.11.2017
I would recommend for a friend
Markus K.

16.11.2017
I would recommend for a friend
Csaba P.

18.12.2017
This description is [email protected]***g funny :) :) :) Did you know that these were also used on poisoned persons for an activated charcoal (carbon) flush, also by ladies as a contraceptive device?( Right after action...) hopefully, they changed the mouthpiece between each use :) :) :)
2
2