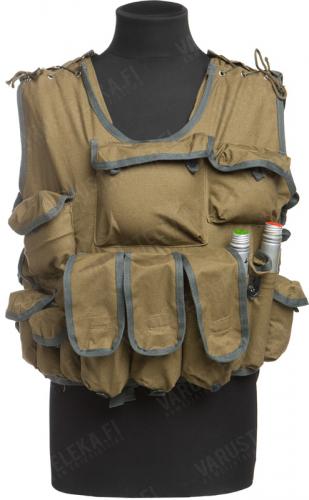 Soviet BVD load bearing vest, repro, faulty
Price 91.99 USD 119.99 USD excluding VAT
Flat Rate Shipping to USA $9.99
Trouble with the metric system? Try our converter: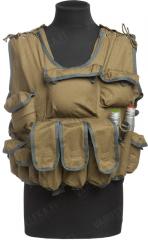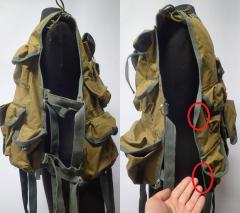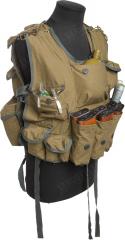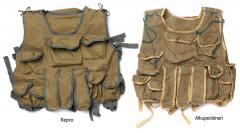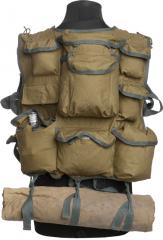 BVD roughly stands for "Paratrooper's Battle Load", meaning a vest designed to carry all the ammo and kit a paratrooper needs. This is a high quality reproduction, available only from us! And by "reproduction" we mean that literally - this is damn near the same thing as the original 80's vests. Thank you Russia! This example lacks the adjustment straps & D-loops on the right side. Make yor own and you're set to go.
Note: the extra stuff in the pictures is not included.
If you're looking for a good load bearing vest without any particular demands to historical details, then this is not for you. But, if you are interested in Soviet and Russian military history and equipment, then you will surely appreciate this one! Since the real ones go for about 500 Euros these days many people have been looking for something appropriate for field wear in reenactment, airsoft etc. Finally that is now possible, and in a very high quality form too!
The BVD was apparently first issued in the early-to-mid 80's during the war in Afghanistan, it was used mostly by air- and helicopterborne units both of the armed forces and border guards. The idea behind the vest was to combine the load bearing equipment and rucksack into one. Sounds like a good idea, but unfortunately the end result was not the best. Still, these were widely used throughout Afghanistan and continued to see service in both Chechen wars up until the 2000's (here's a flick from Dagestan showing the vest in use, also enjoy the music (which is important) and see the correct way of wearing this).
Front:
Three pouches for two magazines each.
Four first aid dressing/hand grenade pouches.
One larger chest pouch, fits a water bottle.
One pouch for two handheld signal flares.
One pouch for two handheld signal smokes.
Rear:
One large pouch for a R-392 radio and battery.
One pouch for a VDV canteen-messtin combo.
Two pouches apparently for a gas mask and filter.
Smaller pouches, apparently for ammunition.
Tie downs on the hem for a Plash-palatka (the Plash is not included). For some reason the same straps are on the front side. We suspect that what is in the business called a clusterfuck has occurred here. Cut them off.
Made from cotton, with steel hardware. If needed, we suggest a gentle wash by hand.
No different sizes, fits everyone perfectly. Without body armour or winter clothing these are rather loose fitting on slim people. That's exactly like the originals, not a fault but simply a feature!
Now for the fun part. Here are the similarities to the original 80's vests:
Materials - the same (with some slight differences compared to the originals in the buttons, straps and trim details, mainly the colour shade)
Makers - the same
Factory - the same
Quality control - the same
So essentially this is the same thing, only made in the 2000's, see the extra picture with a used & faded original vest. Makes you wonder what the workers think when suddenly being tasked with sewing these rags again...
Never to be seen again, these are too costly to manufacture.
Recommendations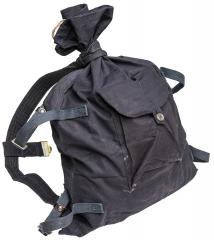 Soviet Veshmeshok rucksack, black, surplus
27.99 USD
Might be of interest. Temporarily out of stock.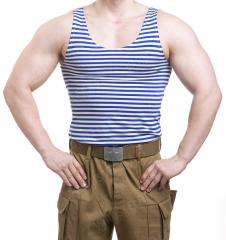 Russian Telnyashka, sleeveless
11.99 USD
Might be of interest.
Reviews
You have already submitted a review. You can edit your text by clicking on it.
Log in and write a review.