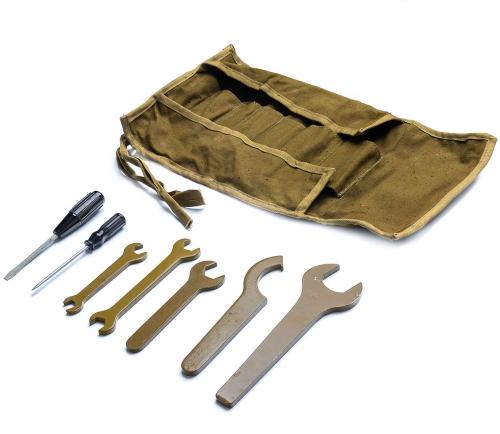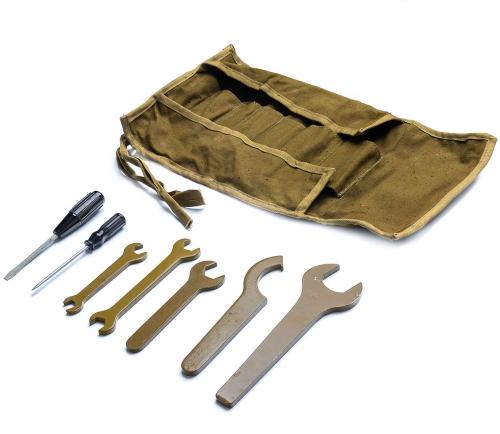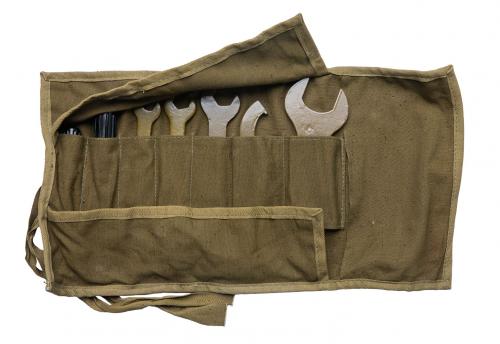 Everything fits neatle inside!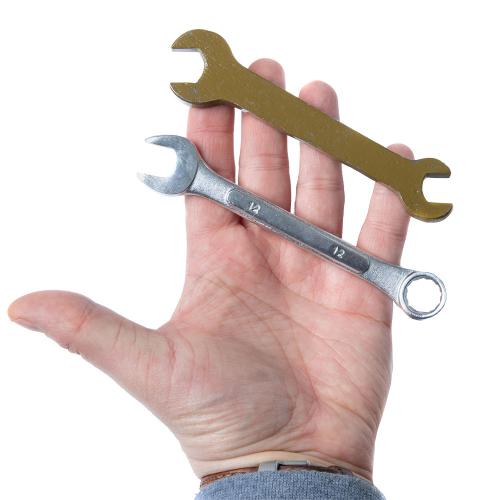 A glorious Russian tool on the top, and some Western trinket on the bottom, just for comparison.
Soviet Union and Russia
Soviet AN-2 tool set, surplus
Price 34.99 USD
excluding sales tax
A simple toolset for repairing your Antonov AN-2 Kukuruznik plane. One-off lot!
This product is unlikely to be restocked and will be hidden from our website once it's out of stock.
We don't know when this product will be restocked. With surplus the restock date is unknown due to sometimes poor availability. Request restock notification and we will email you as soon as this product is available.
Trouble with the metric system? Try our converter: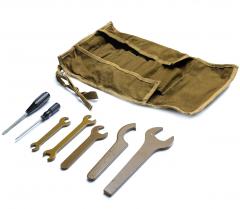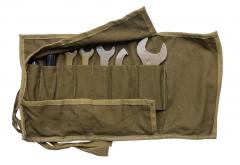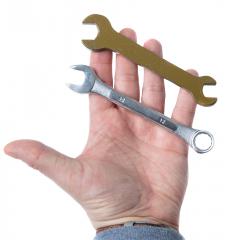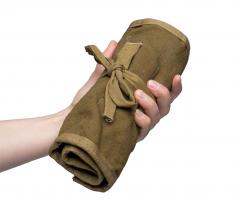 A simple toolset for repairing your Antonov AN-2 Kukuruznik plane. One-off lot!
When the AN-2 inexplicably catches fire during flight and even a bottle of vodka isn't enough to prevent the whole thing from crashing into Ulan Bator, this 7 pc tool set comes in handy. The Soviet Union wasn't strong on maths, so every piece is made using an excessive amount of steel as opposed to good design. The official instructions dictate that this set has to be stored on the center of the plane to keep the balance.
Small flathead screwdriver
Bigger but still pretty small flathead screwdriver
11 / 14 mm wrench
17 / 19 mm wrench
22 wrench
A huge 36 mm wrench
A massive tool which looks like it's meant to open up a bicycle's bottom bracket, but is just too large for that
A really nice heavy canvas tool roll - this might be the most useful and nicest part in the set!
Tool roll dimensions with tools 25 x 9 cm / 10" x 3.5", opened up 25 x 49 cm / 10" x 19.5"
Total weight 1.5 kg / 3.3 lbs.
Condition
Pretty much unused, but not perfect: the tools might have slight surface wear and light rust, but each and every piece is intact and completely fir for purpose. Being Soviet, all of these imperfections might as well been there when the set first rolled out from the factory.
Remove Russia
Our old product descriptions include ironic praise of our eastern neighbor and it used to be good fun. Does it piss you off? We understand and agree. However, we won't whitewash the old product descriptions. Instead, we have decided to stop buying Russian products. We sell what we have in stock and that's it.
All products: Soviet Union and Russia
Recommendations
Loading products...
Reviews
You have already submitted a review. You can edit your text by clicking on it.
Log in and write a review.