Worldwide shipping!
Delivery to Sweden 59 SEK, the United States 9.99 USD, the United Kingdom 6.99 GBP, Canada 13.99 CAD and EU 7.45-9.30 EUR.
Now accepting
OK
Savotta Small Saunatent, w/ stove and accessories
◀
▶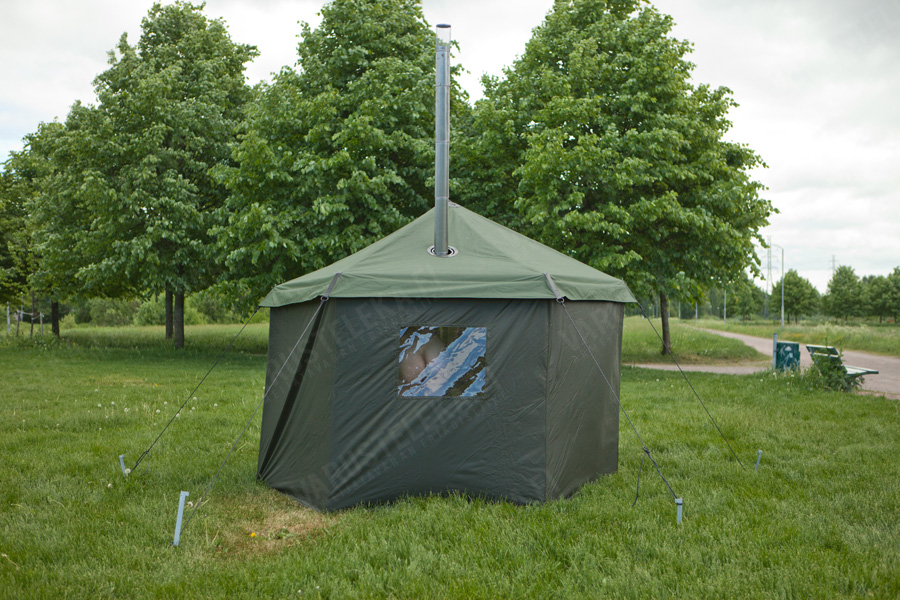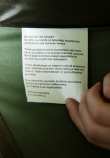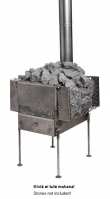 Add to cart
Product added to cart. Click here to move to cart.
Add to wish list
Trouble with the metric system? Try our converter:
These might also interest you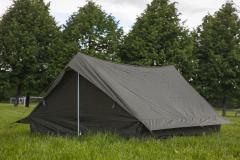 French two-person tent, olive drab, surplus
36.99 USD
The French army pup tent looks like a traditional boy scout contraption but scaled down for two persons. Made of canvas or nylon with waterproof floor.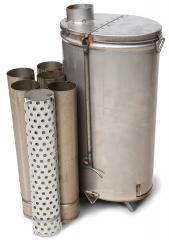 Finnish Sawu tent stove
235.99 USD
The Sawu (as in Savu = Smoke) is an evolution of the standard Finnish military 60´s tent stove. A relatively lightweight and portable little tin bucket. This is really nothing fancy but just about as good a stove as you can get without adding any fancy extra oddities, simple and very user friendly. It is even rahter lightweight, only 6,50 kg!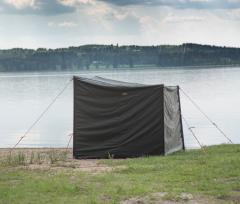 Savotta Hikimaja sauna with stove and stone rack
479.99 USD
"Hikimaja" is essentially an easily transportable sauna for a few people. Trust us Finns on this, you'll get some pretty hot steams in here. Complete with a stove and stone rack!
You wanna go hot rockin'!? Well you are in luck, this here is a man portable lightweight travel sauna! Set it up, get some stones and light up the stove and you're good to go, anytime, anywhere. Also, you have to be naked.
Center height 200 cm, side height 140 cm, diameter 250 cm. Fits about 4 fatties or 6 normal sized people. Weight for the whole set is roughly 30 kg.
Kitlist:
The tent itself.
Pole, rope & peg set with carrying bags
Stove and chimney.
Backpack style carrying pouch for tent, poles and pegs.
The stones are not included!
Setting up the tent
Erecting is pretty straightforward: first, pick four corners so the tent looks like a square. Stuff poles in those corners, pull them tight and secure them to the ground in opposite pairs. Then do the same for the rest. Next, erect the center pole. This is best done by two men. Then bring the stove inside and you're done.
Notes
The stove should be set up in the center of the tent - the walls are polyester and might get damaged from any stray sparks. The roof, however, is flameproof canvas.
You can avoid the sparks by using something else than pine tree for fuel.
The stove is easy to carry by sticking a strong piece of wood through the two carrying rings, this gives you a one handed carry handle. Or, if the stick is long enough, you can have two people carry it on their shoulders.
Shipping
No Cash-on-delivery for large tents (domestically nor internationally)! Be sure to choose the right payment method when ordering.
Made by Finn-Savotta Oy
Founded in 1955 Finn-Savotta, or just Savotta, is known for their simplistic and extremely rugged designs. For decades Savotta has been the go-to supplier of hiking gear for the Finnish civilian market and combat gear and tents for the defence forces.
Today Savotta operates two factories, one in Karstula, Finland, where they make all their tents and metal components and one in Estonia where they do about 50% of their sewing.
Log in and write a review.