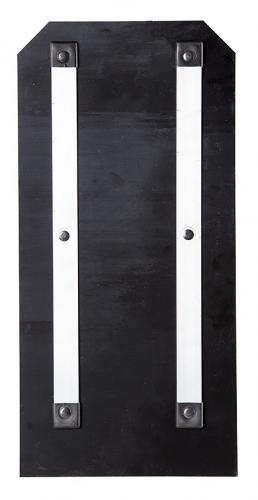 Savotta reinforced back support
Price 36.99 USD excluding VAT
Flat Rate Shipping to USA $9.99
Trouble with the metric system? Try our converter: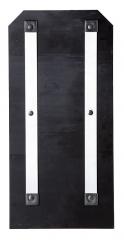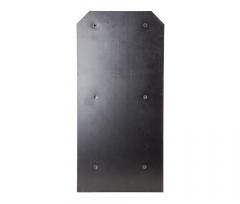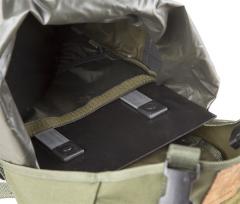 Alumiunium reinforced back support insert for the Savotta Kevyt Rajapartio and Jääkärireppu backpacks. The riveted aluminium rails keep the backpack from deforming and gives additional support when carrying heavy and cumbersome loads, thus increasing your comfort.
Made by Finn-Savotta Oy
Founded in 1955 Finn-Savotta, or just Savotta, is known for their simplistic and extremely rugged designs. For decades Savotta has been the go-to supplier of hiking gear for the Finnish civilian market and combat gear and tents for the defence forces.
Today Savotta operates two factories, one in Karstula, Finland, where they make all their tents and metal components and one in Estonia where they do about 50% of their sewing.
Recommendations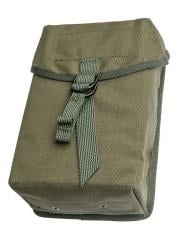 Särmä TST PKM ammo can pouch, 100 rnd
45.99 USD
Viewed together.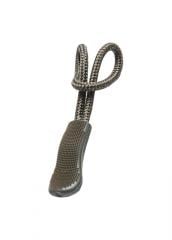 Zipper puller, 10 pcs
7.99 USD
Viewed together.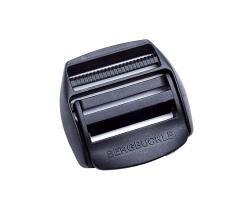 Berghaus Bergbuckle, 50 mm
3.99 USD
Viewed together.


Särmä TST Sling pad
9.99 USD
Similar product.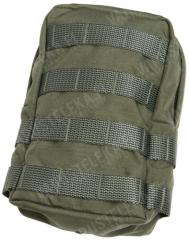 Finnish M05 utility pouch, small
42.99 USD
Viewed together.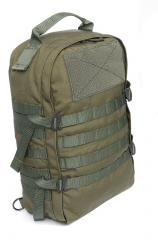 Särmä TST CP15 Combat pack, main bag
137.99 USD
Sometimes purchased with.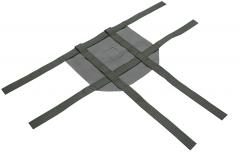 Särmä TST Modular Beaver Tail
15.99 USD
Sometimes purchased with.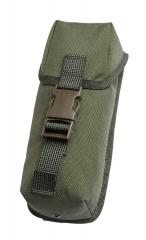 Särmä TST General purpose pouch S
27.99 USD
Sometimes purchased with.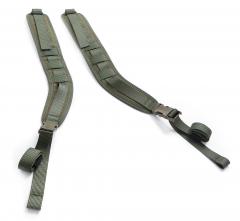 Särmä TST padded shoulder straps
30.99 USD
Sometimes purchased with.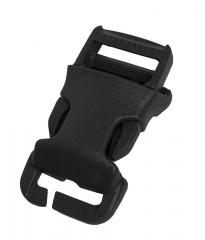 ITW GT QASM
2.99 USD
Sometimes purchased with.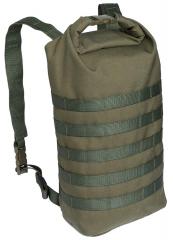 Särmä TST DP10 Roll-Top daypack
64.99 USD
Sometimes purchased with.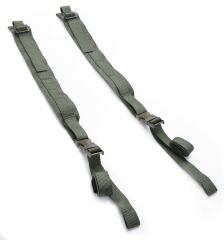 Särmä TST Flat Shoulder Straps
21.99 USD
Sometimes purchased with.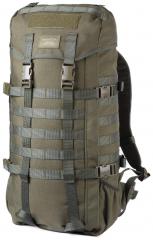 Savotta Jääkäri M backpack
183.99 - 197.99 USD
Might be of interest.
Savotta Kevyt Rajapartio rucksack
156.99 USD
Might be of interest. Temporarily out of stock.
Reviews
You have already submitted a review. You can edit your text by clicking on it.
Log in and write a review.
Remove filter
Suomi
(2)
English
(2)
I would not recommend to a friend
Harri K.

16.04.2018
Aika suolainen hinta parilla alumiinilistalla varustetusta muovilevyn palasta... Kätevä DIY- ihminen askartelee tällaisen itse. Rautakaupasta, mm Motonetista, saa 4x30 millin alumiinilistaa kympillä parin metrin pätkän; poran ja popniittipihdit voinee lainata kaverilta, jos itsellä ei ole.
15
10
I would recommend for a friend
rj m.

27.06.2018
If you have a Savotta Jääkäri M [ https://www.varusteleka.com/en/product/savotta-jaakari-m-backpack/33028 ], then you already know that it is a capable little pack. However, if you plan on toting heavy loads on a regular basis, and/or have any kind of spinal injury, then I would suggest that this is a wise investment.

Yes, I did look at repurposing a spare back support from an old CamelBak BFM that I had lying around. However, it would have required cutting to size, and had just the one aluminium stay that is held loosely within a central, fabric tunnel.

After weighing the options, I decided to buy this (I should really have ordered it with the rucksack... ) as you know that it will fit and, having a pair of riveted stays, I assumed that it would possess greater torsional rigidity.

I will be honest and say that I was initially disappointed by the poor finish to the edges of the plastic portion of the board (hence the ½☆ docked). That said, in use you do not see it, nor does it affect the back support's performance. If your OCD gets the better of you, then a few minutes spent with some fine grit paper will remedy the situation and appease your troubled soul.

More to the point it simply works; appreciably stiffening the back of the rucksack and transferring the weight more efficiently to your hips - especially when using the hip-belt. The absolute difference in weight is insignificant, whilst, arguably, it makes the loaded rucksack /feel/ lighter - which ultimately is the name of the game. There is even enough room to fit both this and the original back support into the same channel, if you want/need to make your pack stiffer yet.

So, would I recommend it?

If you are ordering the rucksack and think that you /may/ want it, either because you are carrying a back injury and/or know that you will be hefting some weighty loads, then yes, buy it now and save on the shipping by placing a single order.

If you already own the rucksack, then you are aware of your limitations, its capabilities and how much you demand of it. If you are happy as is, then I would not say that this is a "must have" purchase. If, however, you have been looking at this option and wondering whether it really makes enough difference to justify the extra cost, then I would say that, at least in my experience, yes, it does and it is a worthwhile upgrade.
5
0
I would recommend for a friend
Anonymous customer

15.10.2018
Ehdoton varuste Savotan jääkäri m reppuun. En ymmärrä miksi se alkujaan toimitetaan sillä löysällä muovipalalla joka ei pidä reppua ryhdissä kuten tämä alumiini-parannettu versio. Repusta tulee huomattavasti jämäkämpi kantaa on kuormaa tosi vähän tai paljon - lähes tyhjäkin reppu hyötyy tästä selvästi. Pakko-ostos. Puoli pistettä vähennetty viimeistelystä joka edustaa DIY tasoa, mutta eipä sitä taida kukaan huomata repun sisällä mutta olettaisi että kaupallisessa tuotteessa olisi Savotan tapaan viimeistely tiptop tasoa.
4
0
I would recommend for a friend
Farasha E.

11.03.2019
This is a must if you own the Jaakari M, but it really should have come as standard, and the fit and finish is not up to Savotta's usual standards, hence the deduction of half a star.
1
0