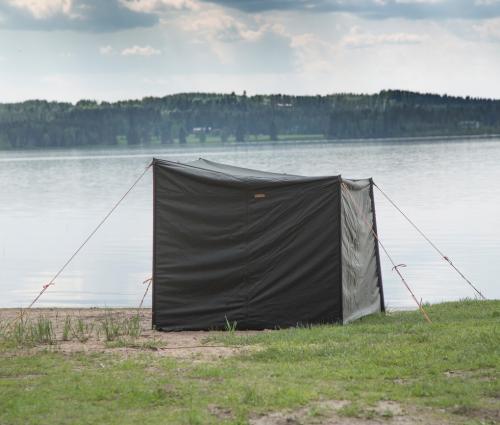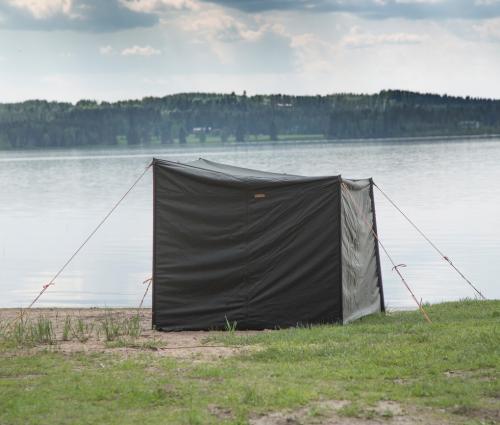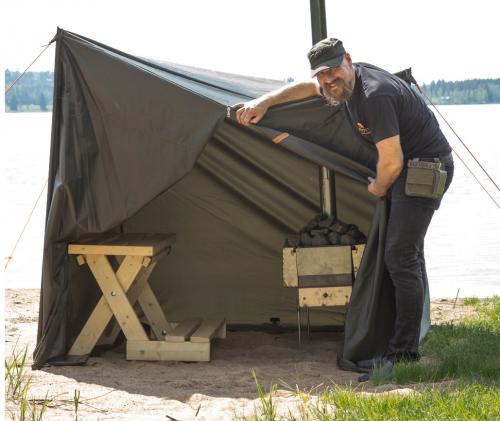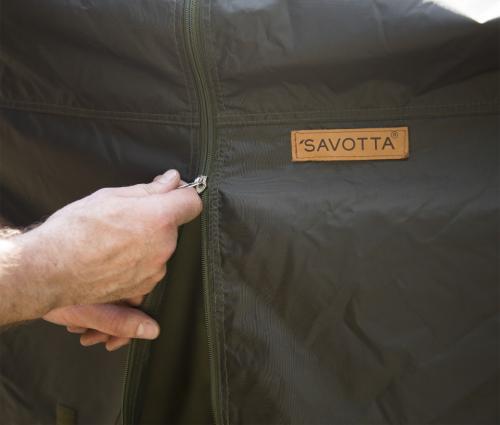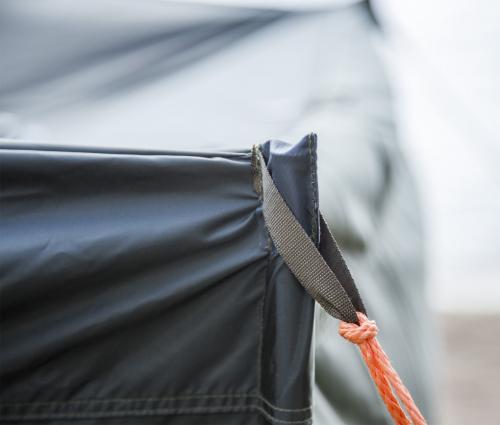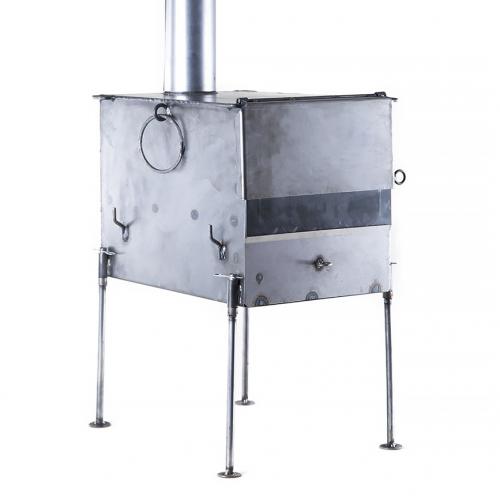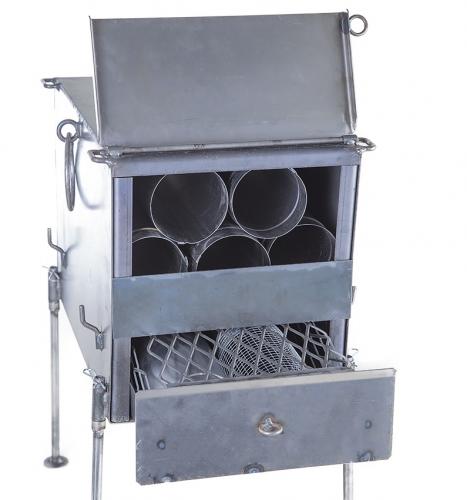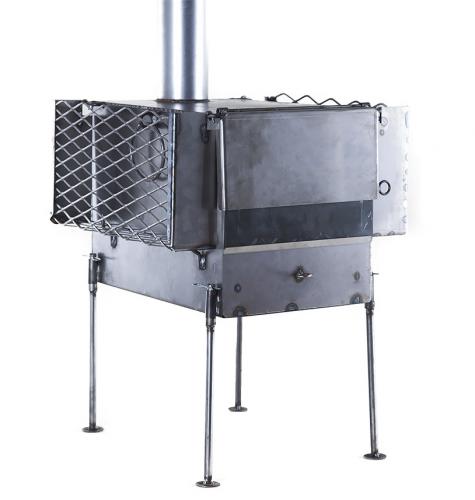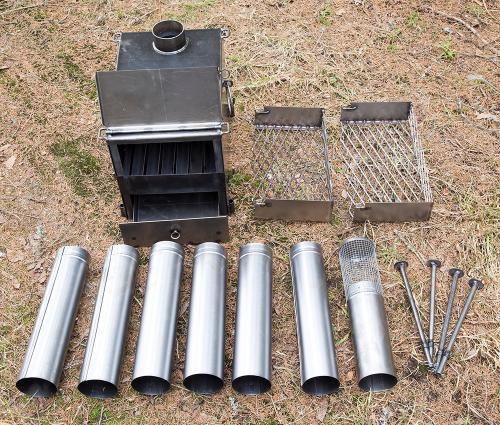 Savotta Hikimaja Sauna Tent with Stove and Stone Rack
Price 512.99 USD
excluding VAT
"Hikimaja" is essentially an easily transportable sauna for a few people. Trust us Finns on this, you'll get some pretty hot steams in here. Complete with a stove and stone rack!
Trouble with the metric system? Try our converter:








"Hikimaja" is essentially an easily transportable sauna for a few people. Trust us Finns on this, you'll get some pretty hot steams in here. Complete with a stove and stone rack!
Due to the manufacturer's concern of litigation risk, we can't ship these items to the US or Canada.
The good people at Savotta are good at telling you all about their products so we'll let them do the talking:
Designed for 2 to 3 bathers, the Hikimaja Sauna is an improved version of the first Savotta Tent Sauna from the last millennium. We, Finnish sauna fanatics want to get sweating and enjoy good sauna steam anytime, anywhere. Savotta responded to this need a long-long time ago by developing a small and easy to carry two-person Tent Sauna. Later, the Tent Sauna was improved and made bigger, and this small original American Indian Hikimaja-like steam cupboard sank into oblivion. But now the time has come to reclaim the legends! The steam spirit finds its way back to this smaller sauna model, which we baptized along with improvements and respecting all traditions HIKIMAJA. The Hikimaja is an excellent choice for a traveling sauna and for magical enjoyment with a small group anywhere and anytime.
Construction and Setup
The Hikimaja is moderately easy to set up even for one person. The Hikimaja is square-shaped and there is no middle pole. All four corner poles are thrust into the channels in the corners of the tent fabric, where the pipes are firmly fitted and hidden. This way, the steam does not heat up the bare metal and thus burn the bathers' skin. The corners are tightened with pullcords and wedges and – voila, the frame of the sauna is ready. The side walls have additional loops (2pc) down above the fireplace, which allow the tent fabric to be stretched further away from the hot fireplace. Along the edges of the roof, there are additional loops (3 pieces) allowing the tent to be secured and roof tightened even more firmly in case of a strong wind, so it won't gather water when it is raining.
Steam
The Hikimaja is certainly not the most beautiful product in our product range, but steam is all the more spectacular. Because of its small size, the Hikimaja keeps warmth well and does not require pointless heating. Even with a careful splash, you can get great oxygen-rich steam from the hot stones off the Savotta fireplace, and even for stronger steam you don't have to throw multiple buckets of water onto the hot stones. Both babies and oldsters enjoy this steam according to their own preferences.
Transport Bag
The Hikimaja, with all the equipment included, is packed into a handy and durable transport bag that has an adjustable shoulder strap. The Hikimaja is easy to take along and carry to a suitable place where you only want to go to the sauna. The oblong transport bag of the Hikimaja has been designed in such a way that the sauna corner pipes can stay in the channels even when the sauna is packed. This way the packing and re-setup of the sauna is easy and convenient.
Technical specifications
Walls measures: 150 x 170 cm
Base area: 2.55 m2
Height on the fireplace side: 140 cm
Height on the bench side: 160 cm
Colour: olive green
Transport Bag
Length of the package: 170 cm
Girth of the package: 15 x 20 cm (from the widest point)
Weight: 3,7 kg
Materials
Tent material: Polyester (PES), fire-impregnated.
Pipes and wedges: Aluminium
Package contents
1 pc Transport bag
4 pc Corner pipes
1 pc Tent fabric + ropes
5 pc Wedges, aluminium
Stove & stone rack
Savotta stove & stone rack easily warm up Savotta's tents and with the stone rack, the stove can also be used as a sauna stove in Savotta's Small sauna tent. Stove suits also perfectly for cooking. It's quick and easy for instance to make coffee on it. Along with the stove comes 7-parted smoke tube, which travels fluently inside of the stove.
Tent made in Finland, stove & rack made in Estonia.
Warranty and guarantee
The product has a 2-year guarantee against material and manufacturing defects.
Do not order this to the US. These are not approved for sale there, you could get into trouble.
Made by Finn-Savotta Oy
Founded in 1955 Finn-Savotta, or just Savotta, is known for their simplistic and extremely rugged designs. For decades Savotta has been the go-to supplier of hiking gear for the Finnish civilian market and combat gear and tents for the defence forces.
Today Savotta operates two factories, one in Karstula, Finland, where they make all their tents and metal components and one in Estonia where they do about 50% of their sewing.
Recommendations
Loading products...
Reviews
You have already submitted a review. You can edit your text by clicking on it.
Log in and write a review.