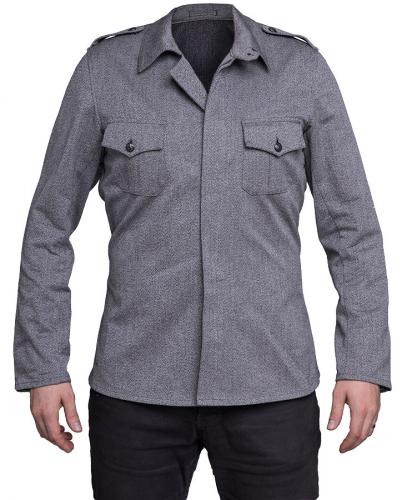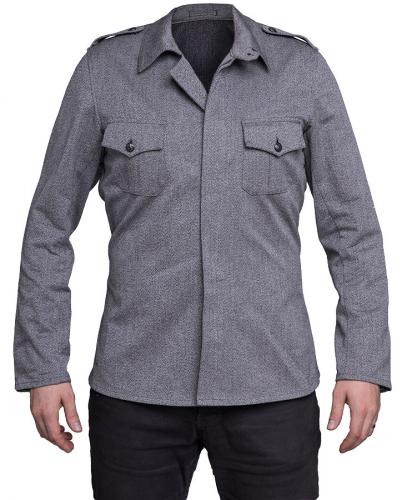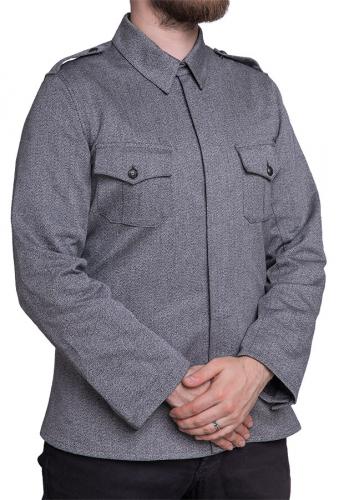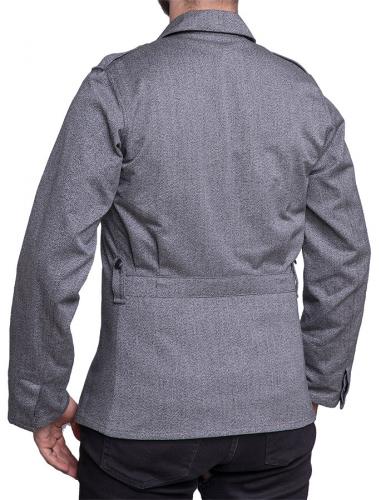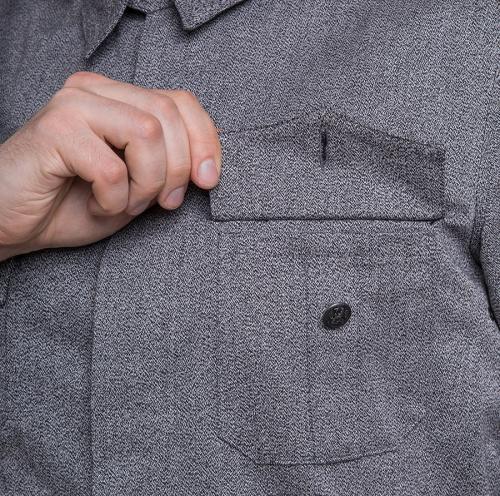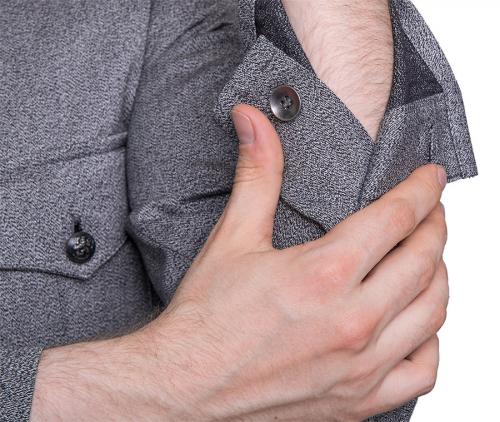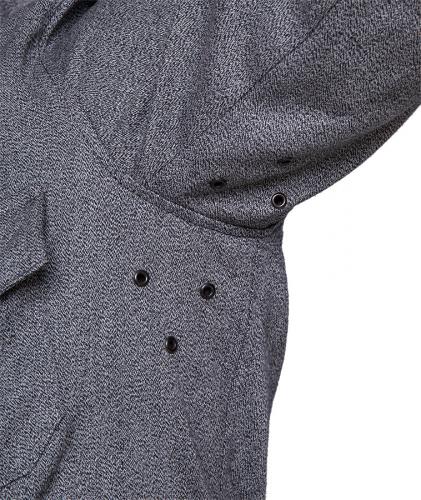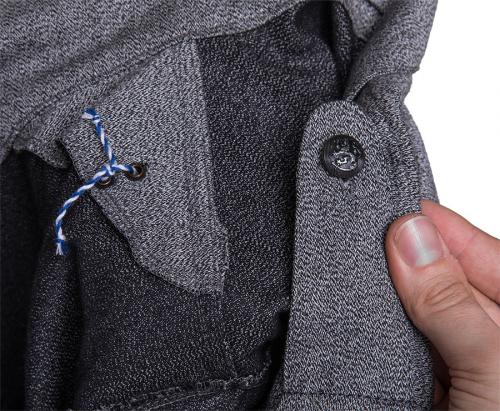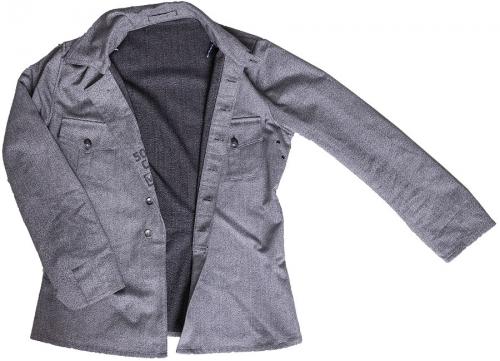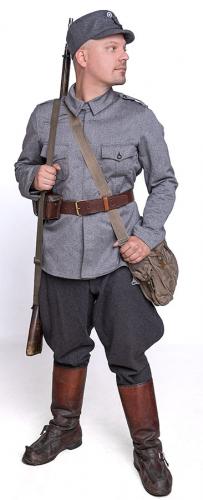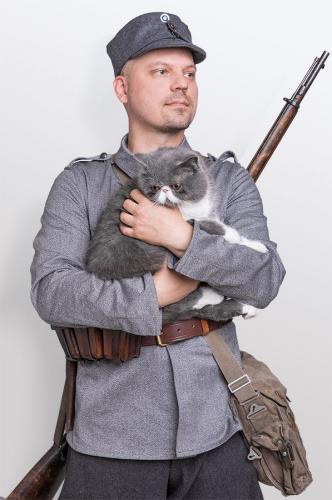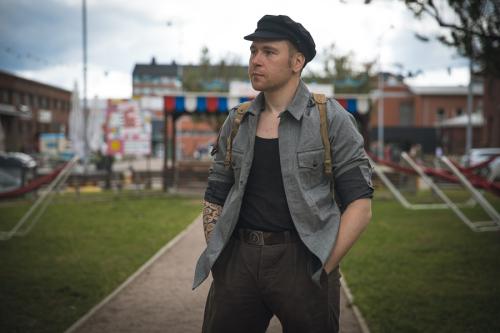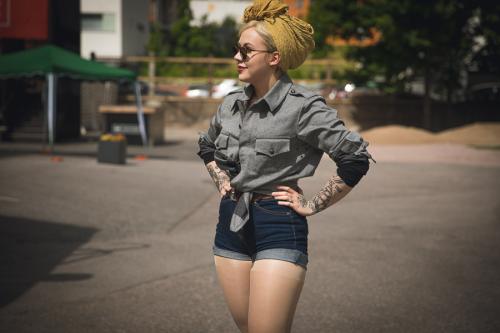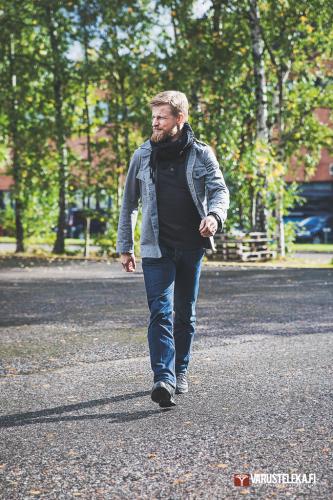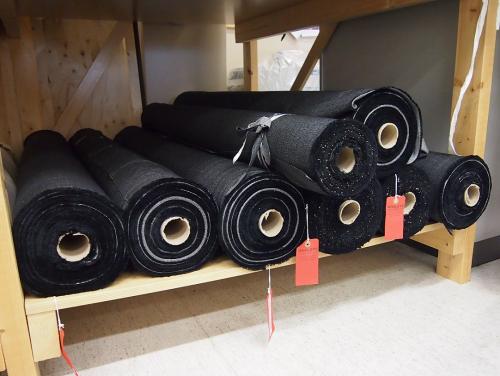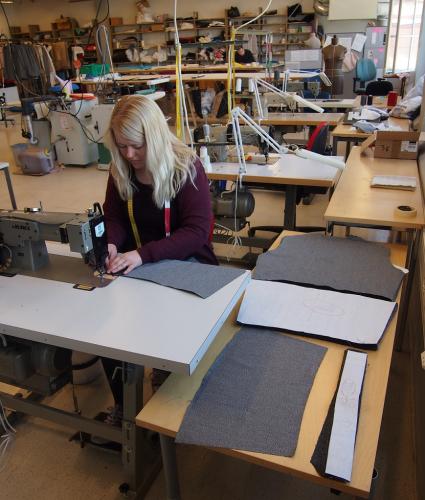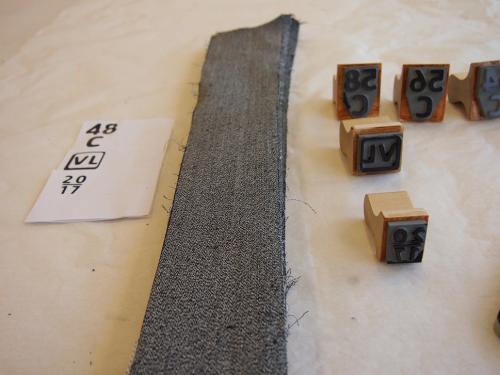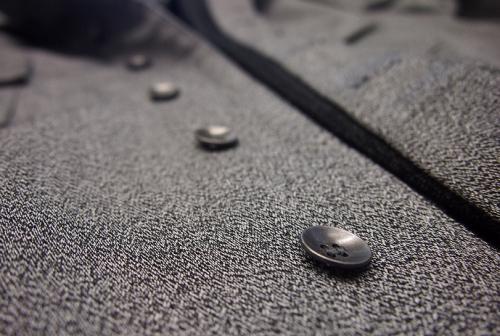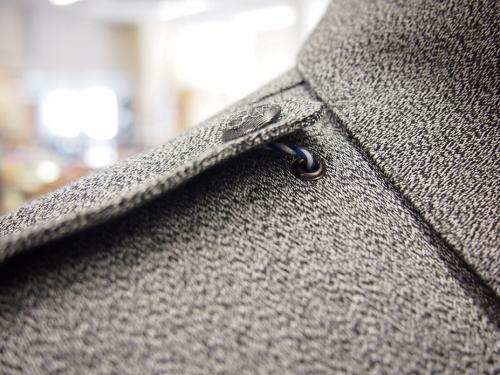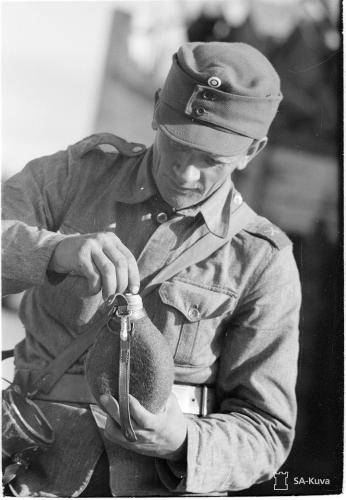 Särmä SA M36 Summer tunic
Price 140.99 USD 156.99 USD excluding VAT
Probably the finest reproduction of the Finnish WW2 era M36 summer tunic ever made. The M36 summer tunic saw service through WW2 and for many decades afterwards, a fine shirt with lots of history behind it. Sewn in Finland, these are NOT Chinese made stuff!
Loading products...
Trouble with the metric system? Try our converter: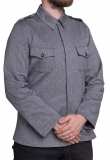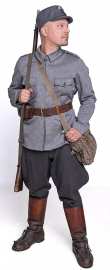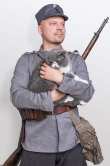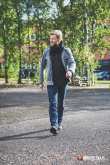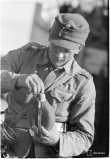 Probably the finest reproduction of the Finnish WW2 era M36 summer tunic ever made. The M36 summer tunic saw service through WW2 and for many decades afterwards, a fine shirt with lots of history behind it. Sewn in Finland, these are NOT Chinese made stuff!
Fitted cut
Covered buttons on the front
Two chest pockets with lion buttons
Epaulettes and belt loops with lion buttons
Button cuffs
Grommets in the armpits for ventilation
Material: 70 % cotton, 30 % viscose, 300 g/m2
Made in Finland!
The details of the originals vary a bit (pocket style, sleeve cuffs, buttons etc.), so we chose a nice generic example, styled after an earlier model.
Like many military clothes of the era, the M36 summer tunic is designed to look good, which isn't that bad nowadays since nobody needs to fight any wars wearing these. The fit is quite tight and the waist has been taken in to contour the body. It might not be the most functional field garment by today's standard, but it does look real good!
We know the price tag is not what most people are accustomed to these days, but these are a labour of love. We didn't take any shortcuts with these. The fabric (very special stuff, you can't find this off-the-shelf anywhere) had to be made-to-order for us in England and the actual production is done right here in Finland, not in some third world sweatshop. This tunic holds a special place in our hearts, so we had to have it this way. These have nothing to do with the tunics we previously sold a long time ago. Those were sort of OK, but these are proper good.
Sizing
When picking sizes the measurements in brackets are the recommended user height and chest circumference in centimetres. If you fall between two sizes, pick the larger one. The fabric shrinks a bit when washed, but stretches out again in use, just like a pair of jeans. For those looking for hard science, below is a table of the actual garment's exact measures in centimeters:
| Size | Chest | Waist | Back length | Sleeve length |
| --- | --- | --- | --- | --- |
| C48 | 104 cm | 92 cm | 69 cm | 62 cm |
| C50 | 108 cm | 96 cm | 70 cm | 63 cm |
| C52 | 112 cm | 100 cm | 71 cm | 64 cm |
| C54 | 116 cm | 104 cm | 72 cm | 64,5 cm |
| C56 | 120 cm | 108 cm | 73 cm | 65,5 cm |
| C58 | 124 cm | 112 cm | 74 cm | 66 cm |
| Size | Chest | Waist | Back length | Sleeve length |
| --- | --- | --- | --- | --- |
| C48 | 41" | 36" | 27" | 24.5" |
| C50 | 43" | 38" | 27.5" | 25" |
| C52 | 44" | 39" | 28" | 25" |
| C54 | 46" | 41" | 28.5" | 25.5" |
| C56 | 47" | 43" | 28.5" | 26" |
| C58 | 49" | 44" | 29" | 26" |
Materials and care

The fabric is a British made, denim-like hard wearing blend of 70% cotton, 30% viscose. Wash in 40 degrees. The fabric shrinks (about 5%) and gets a bit stiff in the wash, but softens and stretches out in use. We recommend removing the lion buttons on the epaulettes prior to wash (attached by knotted ribbons through grommets).
The Finnish summer tunic fabric is insanely difficult to get right, it's very peculiar. We must stress; this was a very laborous task and of course not cheap, but the results are excellent. When combined with the fact that these are sewn in Turku, Finland, this is the best M36 tunic reproduction available par none and we're pretty proud to have the Särmä name on it.
Varusteleka Särmä
Särmä is our own brand of clothing and equipment. When you buy Särmä you get purpose-built stuff at a decent price, something that will fill it's intended role well and not cost you an arm and a leg!
Särmä products are covered by a 12-month warranty against defects in materials and workmanship. For further information please read our detailed warranty guide.
Recommendations
Loading products...
Reviews
You have already submitted a review. You can edit your text by clicking on it.
Log in and write a review.
Remove filter
Suomi
(2)
English
(3)
I would recommend for a friend
Jonathan M.

27.07.2017 (Edited 23.05.2019)
OK...review time!
It has been a very LONG wait for these to come back into stock. Hindsight is great: the previous Varusteleka M36 summer tunic was sold at 100 Euro (and I only discovered them at the end of their time in the store), so I mulled over their purchase price for too long & there they were, gone forever.

Time passed & a few messages were sent to the store, chasing up news on the M36 Summer Tunic...and all of a sudden, they're in stock again, BUT, with changes.

As I missed the previous incarnation of Varusteleka M36 Summer Tunic I am not able to make a direct comparison, like for like, though I do have an old genuine post-war issue Summer Tunic so can use that instead.
Luckily I had the original as I measured it to get the ACTUAL garment sizes = and used this to compare to the size chart for ordering.
If I'd not done this I'd have possibly gone with a 52 size - the 54 I ordered & received is a very good fit = it fits just like my post-war original, but better. It is like having a new original issue tunic. The cut is good & the tunic looks very smart...it is a close fit, as is the original.

The material is very nice, being Made in England, so the best in the world? Maybe even better than the original war-time M36 tunic fabric ;)
It has the correct weave/shading appearance to my original tunic...so no issues there.
Seems about the same weight too - though I've not actually weighed them both just to see. Er,....OK.....I just weighed them: IDENTICAL weights (in my size) of 620g. Top marks for the great attention to detail there.
The other nice little detail was the hang-card with a couple of spare buttons on it (attached using the same thread that holds the epaulette buttons on = so extra detail on the extra detail)

All good so far...but a few minor gripes, as while these DO deserve 5 out of 5 and I almost chose 4 out of 5, I decided in fairness to deduct only half a star. Why?
It's impossible to please everyone & such new products will by their nature involve some compromises. Personally, I think that while the dished buttons are a good choice, the surface finish on them reminds me of Chinese made items (a plating/anodising). A plain unfinished metal finish would have been better. The dished buttons will do for now, but I may look into getting another style to replace them; wartime pressed paper or horn/bone, etc.
And whoever slam dunked mine into the shipping envelope needs a slap...more creased than a Shar Pei = oh good, pass the iron!

The other personal gripe? Well, having put off spending 100 Euro on this type of Summer Tunic previously, the new price is bordering on this buy being a "pass". Another few Euro higher & you're into original tunic prices. I almost knocked off a full star purely because of the price = but these are SO good, I had to pick the half-way point instead.

Yes - expensive - though as with anything you get what you pay for! Are these worth spending your hard earned on, instead of a HK repro? Well, that's exactly what I did; I waited for these to re-appear instead of getting an unknown variable from the Far East....and because with Varusteleka, you not only get good value you get a firm that provides you with what you want (eventually) and stands behind their products.

I will possibly/probably buy another one of these - but that may be it - two, unless I sell a kidney or find some lost Apple shares. A lower price (closer to the first versions) would have seen these be a no-brainer buy - and I'd have even considered adding another to the cart every time I checked out.

Worth a full 5/5 but the present price is almost a deal breaker.
If you are looking at these & not sure whether to buy one....then stop waffling & get one in your cart!
As long as you study the correct size chart before buying you will NOT be unhappy with these tunics.

EDIT to add:
The excess material DOES need to be used in making matching "blood scoop" caps, as the other reviewer also suggested. Size 59 please!
And IF (when?) these caps do get produced, then have them "Made in Finland" please!

OR how about a "Summer Tunic" material rucksack? Quite a few original wartime examples around to use as inspiration & for size information.
33
3
I would recommend for a friend
John M.

29.07.2017 (Edited 09.08.2017)
Edit: I just saw the first reviewer's name: we are not the same folks!
I ordered two tunics, and both arrived today. I also own an original, and Varusteleka's reproductions are as good as you are going to find. The weight and "hand" of the fabric are identical, and are so much better than anything else offered now (read as Chinese) that there is really no other choice. I think the price point is right on the mark, too. In the past, I've sewn my own clothing items (both completely by hand and by machine), and for the effort that had to go into scaled patterns, cutting and assembling in Finland, etc., I'm surprised they're not more expensive. And having the Covert Cloth made in England works, given England's support early on... but nevertheless, these are nice tunics, and I REALLY like the fact that the pattern chosen for reproduction was the earlier, buttoned cuff version.
One of the earlier comments about the tunics questioned the epaulette button attachment, but from poring over and saving a lot of images from SA-Kuva, I'm 95% sure that some of the images there will show that the method chosen for the epaulette buttons is correct. Edit: I've found the image I was looking for: from SA-Kuva, Image number 37926 will show a soldier who has lost the epaulette buttons, and has secured them with cordage through the grommets!
To sum it up, anyone thinking about one of these should get one NOW. And to the fine folks at Varusteleka, use the fabric remnants to make a few summer "blood scoops;" size 60, please, with pieced, vertical seams as appropriate (name your price; I NEED it)!!
23
0
I would recommend for a friend
Juho-Antti M.

09.06.2018
Kerrassaan erinomainen kaikin puolin. Leikkaus on huolella tehty ja kankaan tekstuuri on juuri sopiva. Mukava ihan jokapäiväisessäkin käytössä.

Olisi tosin hienoa, jos nuita peltinappeja saisi ostettua erikseenkin, niin kuin leijonanappeja.
9
0
I would recommend for a friend
Veeti R.

22.01.2019
Mahtavaa kangasta sekä työnjälkeä. Hintaa on mutta en kadu ostosta. Alkuperäsillä napeilla(lekan leijonat ovat kehnoja) ja käyttöä nähneenä menee melkein aidosta. Ainoa miinus tulee siitä että kokojärjestelmä on pidemmälle täysin surkea ja hihat ovatkin liian lyhyet. Mutta tämän kun korjaisi niin olisi täydellinen. Tämäntyylisiä lisää!
7
1
I would recommend for a friend
Farasha E.

12.03.2019
Impeccable quality and attention to detail. The only thing I wish is that they made them in tall sizes.
5
0