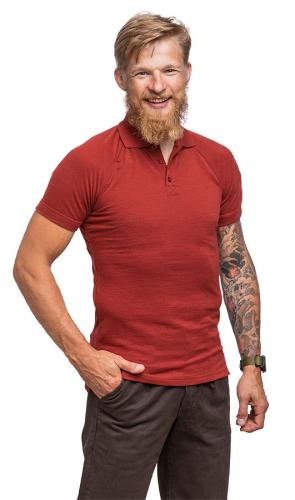 Särmä Polo Shirt, Merino Wool
Price 36.99 USD 45.99 USD excluding VAT
Flat Rate Shipping to USA $9.99
Sold 39 pcs in the last two weeks
Loading products...
Trouble with the metric system? Try our converter: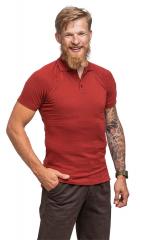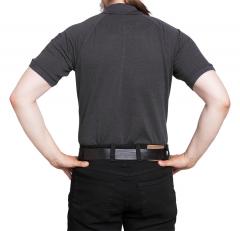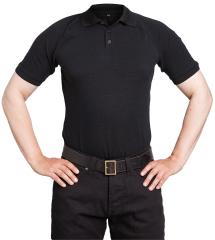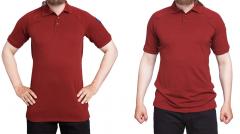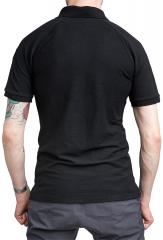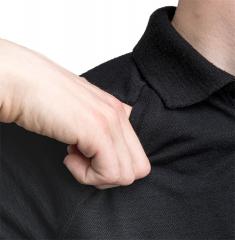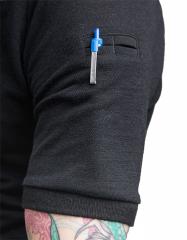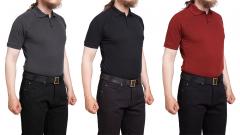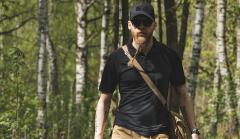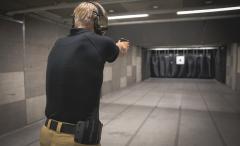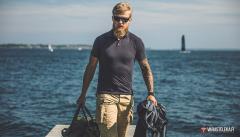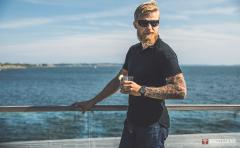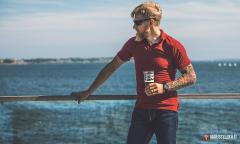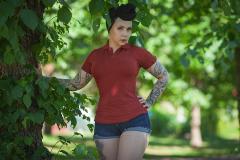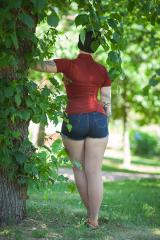 Fans of the classic Polo Shirt no longer have to settle for a choice between casual cotton or sporty synthetic fabrics, because merino wool combines the best of both worlds: looks good and works well.
To realize why we would make such a shirt, scroll down to get a history lesson. While we take pride in this item, we also realize the size of the shoulders we're standing on: they are shoulders of giants. If you already know what's going on, let us introduce the Särmä Polo Shirt and help you choose the right size.
A pocket for a small radio or PTT at the collarbone and two more for pens on the sleeve were added for work purposes - gentlemen will leave these empty. Raglan sleeves allow a wide range of movement and the shirt has a "tennis tail": it's a bit longer in the back to stay tucked better.
Mulesing free merino wool
The fabric is 210 g/m2 piquet knit merino wool: 80% wool and 20% polyamide. Piquet knit is strong, breathable and elastic already when made from cotton, and switching to merino wool only improved comfort.
Wash and care
This merino wool blend is machine-washable in 30 degrees celsius, but washing is seldom necessary - wool cleans itself. When not in use, air them out and give them a good shake after that.
Sizing and fit guide
Sizes by user's recommended chest circumference and length. The length is pretty universal, but less than 175 cm tall people should probably keep the hem tucked in the trousers or have it shortened. These are slim fit with narrow sleeves, as a polo shirt should: fitting, not tight. A lean person will be delighted with their usual shirt size. If you are less athletic of shape, consider one size larger compared to your usual T-shirt, so the shirt will drape better and hide what you wish to hide.
Sizes by user's recommended chest circumference and length. The length is pretty universal, but less than 5' 9" tall people should probably keep the hem tucked in the trousers or have it shortened. These are slim fit with narrow sleeves, as a polo shirt should: fitting, not tight. A lean person will be delighted with their usual shirt size. If you are less athletic of shape, consider one size larger compared to your usual T-shirt, so the shirt will drape better and hide what you wish to hide.
Polo shirts are worn without an undergarment, but these are not skinsuits. A couple of fingers should fit easily between the sleeve and arm, and the torso should be loose enough to drape. A properly fitting shirt allows you to close the top button, but you shall not actually wear the shirt like that. Popping the collar is only allowed for sunshade purposes while engaging in gentlemans' sports. Finally: tucking depends on the situation, but an untucked shirt should not hang over the apex of your buttock.
The main product picture features a 177 cm tall guy with 102 cm chest circumference and a Small size shirt.
The main product picture features a 5' 9" tall guy with 40" chest circumference and a Small size shirt.
Manufactured in Lithuania.
A brief history note
The history of this piece of garment has certain points of debate, but interpretations aside British soldiers witnessed games of polo in India around mid-19th century, founded the first polo club and wore shirts with distinct collars. Brooks Brothers introduced the button-down collar to the US and polo player Lewis Lacey made his own design in Buenos Aires.
Most of the defining features of a modern polo shirt were brought together first by a certain Rene Lacoste, who developed his shirt in the 20's and won the US Open in 1926 — of course wearing one. Even though his discipline was tennis, the shirt was called a polo shirt as a nod to the origins. Lacoste short-sleeved polo shirts were made from piquet knit, had a longer back and a sturdy pop-up collar instead of a button-down design.
Fast forward to the 50's and never mind WWII, "Ike" Eisenhower was spotted wearing a polo shirt while playing golf. It didn't take long for golfers to adopt this style and add polo shirts to the list of acceptable garments on courses and at clubs. In the same decade Fred Perry strongly influenced making the polo shirt fashionable among sharp young adults and teenagers.
If you remember anything about the 70's you weren't really there, but Ralph Lauren seems to have launched his version of the polo shirt back then. You may ask if he actually invented anything but it did inject a bit of new life to this old shirt.
These days special agents and security personnel wear polo shirts, because whether you're getting shit done the easy way or the hard way, you still have to look good while doing it and a tie might be too much of a statement.
Varusteleka Särmä
Särmä is our own brand of clothing and equipment. When you buy Särmä you get purpose-built stuff at a decent price, something that will fill it's intended role well and not cost you an arm and a leg!
Särmä products are covered by a 12-month warranty against defects in materials and workmanship. For further information please read our detailed warranty guide.
Reviews
You have already submitted a review. You can edit your text by clicking on it.
Log in and write a review.
Remove filter
Suomi
(13)
English
(11)
I would recommend for a friend
Timo V.

12.07.2017 (Edited 26.04.2018)
Loistava!!! Paitsi, että kaulus kuluu nopeasti, samoin nyppyyntyy muukin paita. Mutta, jos se ei haittaa, niin loistava on.
8
1
I would recommend for a friend
Ville L.

17.07.2017 (Edited 30.09.2019)
Harmittelin ensin, että helma on liian pitkä tällaiselle vajaamittaiselle (Tinderissäkin alle 175 cm heitetään armotta takaisin). Pesin koneessa 40 asteessa, eipä ole enää! Suosittelen sitä 30 asteen pesua jos efekti ei ole toivottu. Itselle pikeepaita on kuitenkin housujen päällä pidettävä juttu.

Olkapäiden istuvuus ei ole ihan täydellinen, ei ennen eikä jälkeen pesun, siksi 4 tähteä. Muuten vaikuttaa toistaiseksi oikein mainiolta vaikka mitään kynätaskuja en tarvitsekaan.

Rinnassa minusta pitäisi olla brodeerattu lekan kuva, eik sekin vähän kuuluisi näihin?

Ja sanotaan nyt vielä, että tähän on vaikea löytää laadukkaan oloista pikeepaitaa. Ja jos löytyykin, se on tehty jossain vinkuintiassa lapsityövoimalla (samassa paikassa kuin se satasenkin paita).

Edittiä käytön jälkeen: Paita on omistamistani lekan paidoista kovin nukkaantumaan. Koitin korjata tilannetta Särmä-nukkakammalla, mutta eihän siitä mitään tullut. Paita on myös kummallisesti vaihtanut väriä ilmeisesti auringonvalon takia. Harmaa yksilöni on alkanut punertaa reippaasti ja kun kurkaan kauluksen alle, siellä väri on vielä alkuperäinen.

Pudotin siis alkuperäistä arvosanaani. Paita on edelleenkin mukava käyttää, joten en poistanut suosittelua.
1
0
I would not recommend to a friend
Janne H.

30.07.2017
Kerran piti vaihtaa, koska kokotaulukko oli hyvin kaukana todellisuudesta. Mittanauhan mukaan valitusta koosta piti ottaa kaksi numeroa pienempi koko, jotta liikuttiin edes suunnilleen oikeassa kokoluokassa. Paidan rinnanympärys oli 8cm suurempi kuin mitä kokotaulukon haarukan maksimikoko - se on muuten aika paljon se.

Nyt pituus on rimaa hipoen just ja just riittävä, mutta parempi varmaankin jättää tämä pesemättä, koska jos pituus lyhenee milliäkään (kuten aiemmassa kommentissa mainitaan), tämä jää kyllä selvästi aivan liian lyhyeksi tällaiselle 189cm pitkälle.

Eli ihan ok paita, mutta mitoitus on vähintäänkin haastava..
3
2
I would recommend for a friend
Joonas S.

15.08.2017 (Edited 15.08.2017)
Todella mukava päällä, mutta ei tämä kauheasti kulutusta kestä. Omassani joka on nyt ollut 5-10 kertaa päällä kaulus on nukkaantunut epäsiistiksi eli materiaali ei vaan kestä.
10
1
I would recommend for a friend
Marko K.

27.08.2017
Paita on mitoituksiltaan loistava ja materiaali on 5/5. Lisäksi ei tule mieleen tilannetta, johon paita ei sopisi. Jouduin kuitenkin muutaman viikon käytön jälkeen ompelemaan kaikki napit uusiksi kiinni paitaan, koska meinasivat lähteä irti. Olisiko nappien ompeleen viimeistely pettänyt? Anyway, ostaisin toisen jos Oxloodin lisäksi tulisi toinen yhtä pirtsakka väri.
1
1
I would recommend for a friend
Mika J.

09.09.2017
Nyt ollaan niin lähellä unelmien täyttymystä että on pakko valittaa ainoasta yksityiskohdasta jota huomasin kaipaavani - tyylirikko tai ei, niin rintataskua tulee harottua sen verran usein että sen puute yllättää vielä kuukauden käytön jälkeenkin melkein päivittäin. Jos valita pitäisi, niin epäilen että (1) radiopuhelimen paikkaa enemmän tarvitsevat harvemmin valitsevat itse työvaatetustaan, ja (2) jokaista tällaista operaattoria kohti löytyy sata konttorirottaa jotka kaipaavat vain paikkaa johon sujauttaa kaulassa roikkuvan henkilökortin ulkona käydessään.

Muuten leikkaus ja materiaali on aika pitkälti sitä mitä on aina kaivattukin - riittävän siisti käytännössä kaikkeen mikä ei vaadi pukua, eikä vähemmän hiostavaa työkelpoista paitaa ole vielä keksittykään. Kahden kappaleen otannalla suositus pykälää isomman koon valinnasta tuntuu hätävarjelun liioittelulta, mutta jos tykkää väljemmästä pukeutumisesta niin ei se ainakaan isommassa kokoluokassa pahaltakaan näytä. Tilanne voi olla toinen jos laskostumismarginaali pysyy samana taulukon alapäähän asti.

Kun nyt tarkemmin katsoo niin kauluksessa - mutta vain kauluksessa - tosiaan esiintyy jo selvää nukkautumista. Tähän kun saisi vähänkään paremmin kulutusta kestävän materiaalin niin viides tähti olisi siinä, oli rintataskua tai ei.
14
1
I would not recommend to a friend
Brian N.

25.11.2017
$60 for a shirt that shrunk very, very badly after one careful wash in woolite (hung to dry, no dryer). Money gone, garment unusable. I expected better.
2
4
I would not recommend to a friend
Mark K.

01.01.2018
I got the red and the grey Polo and am not really happy with these so far. It didn't shrink at all, but started to pills pretty fast. The "Cuffs" (or whatever you call that elastic band at the end of the sleeves) start to curl weirdly after washing once.

Material is to warm for central European summer but doesn't scratch.

I can't fault it for the features I myself find not necessary like that radio pocket. I am not current on Radios so I can neither tell if this is useful or at a proper location, I found no use for it so far.
4
0
I would recommend for a friend
Stephane M.

06.03.2018
Comfortable but my Medium Reg fits but very body tight after a cold water wash. My recommendation, grab one size up for a looser comfort.
5
0
I would recommend for a friend
Ignacio N.

24.04.2018 (Edited 03.07.2018)
I got an M first which is my size (175cm, less than 100 chest) and it fited quite tight and weird. I changed for al L and fits better, eventhough I never ever have used L and there is still something weird with the cut. It´s like too much cloth between shoulder and chest so to say. It makes a big wrinkles from the armpits to the ... collar bone, so to explain? You can almost see it in the pictures, but I guess they are well thought (the ones posing for example picture 8, where you see the shoulder are far back). I normally am forgiving with all your products guys, and this is no exception, apart of that it is really good, but I guess you will be improving it soon. About the peeling some guy said... yeah, may be true after some wash. I´m not so concern about that. It is a good looking piece of clothe. I wear it almost everyday. This and the Henley shirt became a super hit. Very happy with it!!
1
0
I would recommend for a friend
Troy

26.04.2018
Fits very close to form, but even as a fatbody it is still cut generously enough where it is not unflattering to wear to work. The cut is also so that if bought in the correct size, when untucked the shirt can easily conceal my firearm and backup magazine worn at my belt line, or can be tucked deeply for a more professional look. Speaking of professional, this matches the more "serious" local dress code of offices in the area and looks great for daily wear, the grey is great!

The shirt, being 80% merino wool, is also super comfortable and can be worn without an undershirt (as you should with a polo)

I will agree that it seems like the front and back panel is cut and sewn at the arms in such a way that you can get a little extra material collected around the armpits if you slouch, and the back feels a little tight across the shoulder blades as a result too. I am also not happy with how flimsy the collar is, almost like it wants to be starched.

With any merino wool product: Avoid washing it, if you do wash it I strongly suggest the mildest detergent and a hefty amount of something like that sonnet wool care that is sold on the site as, well as hang drying only. Tumble drying is just going to fuzz the shirt to no end with the amount of wool content.
4
0
I would recommend for a friend
Juho R.

06.06.2018 (Edited 06.06.2018)
Hyvä idea, viimeistely vähän heikko kun helmasta saa vähän väliä saksia ylimääräistä lankaa.. Kaulus ja hihojen materiaalikin voisi olla vähän fiksumpaa.. Jos osaat käyttää saksia ja hallitset nukanpoistomenetelmät niin suosittelen kuitenkin.
8
0
I would recommend for a friend
Hannu H.

29.08.2018
Mainiosta materiaalista hyvällä mallilla hieman huolimattomasti kasaan harsittuna tästä on vaikea päättää mielipidettään, kovin usein se kuitenkin kaapista päätyy päälle. Napit voisi jatkossa lähettää irrallisina, kun ne joutuu kuitenkin ompelemaan uudestaan.
4
0
I would recommend for a friend
Farasha E.

12.03.2019
I would not recommend to a friend
Aleksi O.

14.06.2019
Ideana ihan ok, materiaali mukavaa mutta leikkaus on jostain syvältä. Nämä on ilmeisesti suunniteltu joillekin ituhipeille joilla ei ole lihasta missään. Normaalivartaloisella ahdistaa hartioista,vaikka muuten vartalon kohdalta koko on ihan ok. Lisäksi hihat ovat niin lyhyet että peittävät juuri ja juuri olkapäät. Tämän huonon leikkauksen vuoksi myös vetää rinnasta rypyille koska hartiat kiristävät. Kun tarkemmin katsoo mainoskuvia, niin sama on havaittavissa niissäkin,. Yhdessä kuvassa malli vetää hartioita selkeästi taaksepäin että rypyt rinnasta/etuolkapäästä silottuvat. Jos olisin maksanut paidasta, niin olisi lähtenyt palautuksena. Nyt kun tuli kantasikatarjouksena kaupan päälle niin ehkä tuota voi jossain kotona käyttää. Pitää varmaan leikata hihat pois että istuu edes jotenkin päälle...
9
2
I would recommend for a friend
Bjornar M.

15.06.2019
Oh man, I love this! Snug form fit but not tight and airy and still warm. Did I say I love it?
0
0
I would recommend for a friend
Marko S.

18.06.2019
+ tyylikäs päällä
+ istuu hyvin
+ miellyttävä sekä kuumassa että kylmässä ilmastossa
+ ei päästä rekkamiehen hymyä valloilleen, riittävän pitkä
- ei kannata pestä ilman villapesuaineita tms
- pelkkä tuulettaminen ei oikeasti vain riitä
- hinta
1
0
I would recommend for a friend
Atte R.

24.07.2019
Tästä on pakko tykätä jo siksikin, että materiaali on oikein hyvin venyvää, joten koko L sopii hyvin sellaisellekin, jolla myös maha on yli metrin leveä, eikä pelkästään rinnanympärys. Paljasta ihoa vasten tämä kuitenkin kutittelee ihan tuhottomasti aivan kuin perinteinen villapaita siinä missä esimerkiksi Särmän vaarinpaita on ihoa vasten kuin linnunmaitoa, joten pakko antaa pykälä miinusta. Vedin suoraan paketista päälle, joten ehkä peseminen tähän kutinaan auttaisi, mutta kun kuukauden käytön jälkeen ei ole vielä tarvinnut pestä, niin vaikea sanoa.
0
0
I would recommend for a friend
Julius H.

09.08.2019
I got this for free with a Regular Pig offer. I tend to wear (wool) items several days in a row and did no different with this shirt. It has been washed in our wool cycle twice.

This is a great shirt. I'm 183cm, 75kg (6'1" 165lbs) and the M fits me perfectly. I have some of the bunching between the clavicle and armpits others have described, but not a ton. To be honest, I always have an issue with polo shirts somewhere. I agree that the collar is floppy, but I never try to "pop" the collar on my polo because I don't want to subject myself to relentless mockery.

Tucked in, this is great for business casual day at work. Untucked, it's quite leisurely but nice enough that no one can instantly tell that I'm on paternity leave.

It hasn't pilled at all after two washes. If it survives four, I'll order another shirt in a different color.
0
0
I would recommend for a friend
Sean W.

05.09.2019
I took a while to review this, because at first, i didn't really understand the product or the climate it's designed for. I hadn't worked with Merino wool before.

I'm very athletically built, but sweat a lot; the shirt fit fine, but in summer (what i bought it for) in IL, was absolutely atrocious to wear. I waited a few months, and it's now my favorite polo shirt.

coming into September, we are hitting 50-70F degree days with varying temperatures. I usually try to motorcycle to my workplace (40 minutes) and can be coming in at 50F, leaving at 70F. Wearing this polo under my leather jacket has made the cold rides in comfortable, and the warmer rides home completely peachy.

Summer wear for a big sweaty dude in the Midwest? bad.

Fall wear and esp business-casual motorcycle wear in the later months? Friggin' perfect.
1
0
I would recommend for a friend
Niko K.

07.09.2019 (Edited 07.09.2019)
Ensinnäkin paidassa minusta outo leikkaus, tosiaan menee ryppyyn rintalihaksen ja olkaluun välillä, mutta jos se ei haittaa niin viiden tähden paita. Materiaali on eripehmeää ei juuri huomaa että paita päällä;). Vasemmassa hihassa kivat kynätaskut ja oikeassa rinnan ja hartian välisessä saumassa joku pikkutasku (varmaan sytytin tasku) mihin en ole vielä löytänyt käyttöä. 188cm, 97kg ja x-large sopii mainiosti.
0
0
I would not recommend to a friend
Jyrki V.

13.09.2019
Odotin tältä paidalta paljon, mutta leikkaus oli huono. XXL-koko oli harteista aivan liian kireä ja saumat asettuivat aivan kummallisiin paikkohin, eikä paita istunut selvästikään normaaliasennossa, kun olkapään paikan pienet pussit päätyivät olkapäiden eteen. Ja tätä pussiintumista pahensi tuo täysin turha ja kummallinen "tangenttitasku". Ja 3XL koko oli taas alempaa aivan teltta. Tehkää tämä paita uudestaan ilman tuota taskua ja normaalin särmä-merino-T-paidan leikkauksella. Sellainen itselläni on ollut käytössä jo pitkään, leikkaus on hyvä ja tuote loistava. Tästä toivoin saavani vain myös pikee-version, mutta ei onnistunut.
3
0
I would recommend for a friend
Peter D.

02.10.2019
Despite being 188cm, I'm cursed with "Ducks disease", (ass too close to the ground) so I've got a long body. I'm 90 kg and chose the large to be safe and it fits a fairly skinny tall Englishman perfectly. The medium would have been skin tight.

Quality is as good as you'd expect but I respect what people say about the feeling of "extra fabric" around the armpit/shoulder area.
4* would definitely recommend for other skinny fuckers.
0
0
I would not recommend to a friend
Lance K.

17.02.2020
Unfortunately even after ordering a double X ( the equivalent of a XL here in the states ) this shirt would not fit the chest or arm areas.

The length and width were fine , but too tight in the shoulders and the sleeves were too short.

Something a bit more roomier for the muscular types and perhaps a long sleeve version as well ?

No niin, that's the risk you take ordering clothes online :-) hyvää paivää
0
0