Product added to cart
X
Recommendations
Show all Recommendations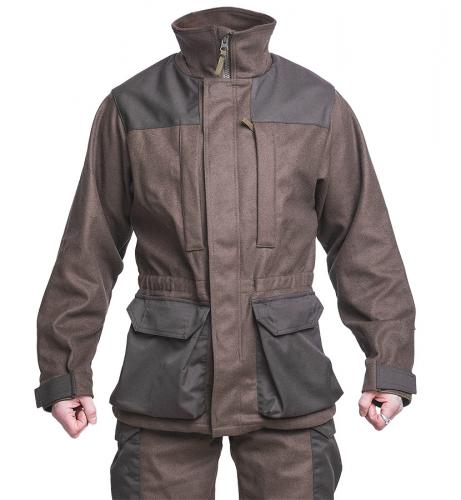 Särmä M16 Wool Jacket
Price 119.99 USD 183.99 USD excluding VAT
Loading products...
Trouble with the metric system? Try our converter: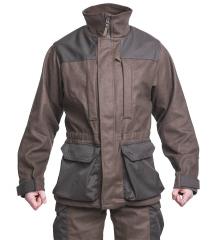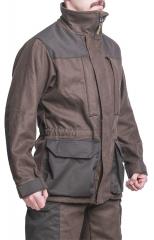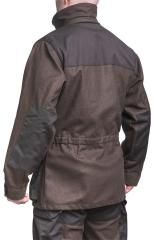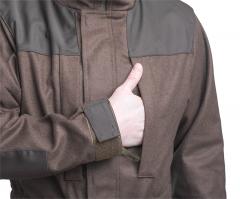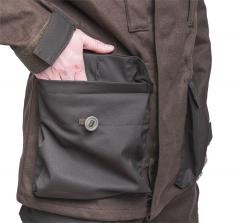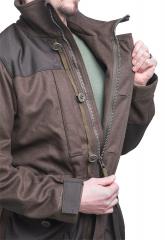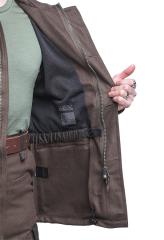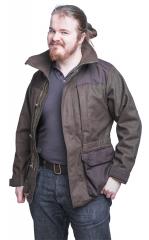 Old military surplus wool clothing is great for outdoor activities in cold weather, but the downside is that most of the designs are heavily outdated and often not very practical. That´s why we made this: modern and functional design made from proper high quality wool fabric!
Clearance sale, we´re making room for the new Särmä TST Woolshell jacket.
Full length zip up front with a buttoned storm flap.
High collar for protection against wind and weather.
Flat chest pockets with zippers
Large hem pockets with buttons
Elbows and shoulders reinforced to withstand hard wear
The upper torso is lined with breathable mesh
Elastic waist and hem drawcords for adjustment
Hook-and-loop adjustable cuffs
Materials:

Wool frieze: 80% wool, 20% polyamide
Reinforcements: 65% polyester, 35% cotton
Mesh lining:100% polyester
Simple but functional design
The M16 wool jacket is designed for manouverability and functionality. The key points here are a functional active fit, unlike most old miltary wool tunics this thing is made for moving around in, not just for standing on a parade square. You have enough pockets to carry your daily trinkets around, both big and small. Critical points such as elbows and shoulders are reinforced to protect the wool against abrasions when moving in rough terrain.
The chest pockets double up as ventilation zippers, these go straight into the mesh liner of the jacket. All zippers and buttons are covered to prevent snags and noise. The reinforcements on the shoulders and elbows also offer some protection against light rain, even more so if treated with wax or similar waterproofing.
We chose hook-and-loop for the cuff adjustments due to it's stepless adjustment, unlike buttons, and it´s low profile. If some super hardcore hunter get´s riled up because of the horrific noise hook-and-loop makes here´s a little tip: you don´t need to play with your cuffs whilst stalking!
Materials
High quality European wool frieze
Wool is an incredible material for outdoors clothing, keeps you warm, dry and breathes better than anything. We're proud to say that this wool frieze is the best we could get our hands on! If you're going to make wool clothing you better do it properly, using cheapo wool would just throw the whole idea out the window. This material should satisfy even the most discriminating wool fanatics!
Content: 80% wool and 20% polyamide. The small polyamide content is added to the mix to reinforce the otherwise short fibred and therefore not-so-wear-resistant natural wool, making it tougher and more long lived.
Wash and care
As these are made of wool we do not recommend machine washing! The best way to keep wool clothing clean is to simply brush off any dirt and if necessary wipe it with a wet cloth. Air dry only!
Sizing
This is very simple, Small, Medium etc. for width and Regular and Long for height, followed by recommended user height and chest circumference in centimeters. These are loose fitting so you can wear a wool sweater etc. underneath.
Varusteleka Särmä
Särmä is our own brand of clothing, accessories and gear. Our goal is to make functional clothing and other products for a multitude of uses and users. The M16 line of wool clothing is high quality outdoorswear, worth every penny!
Särmä products are covered by a 12-month warranty against defects in materials and workmanship. For further information please read our detailed warranty guide.
Sewn in Estonia
These are sewn at the same factory that makes our M05 camo clothing. The same makers have also made clothing and gear for the Finnish military, police and other quite demanding customers.
Recommendations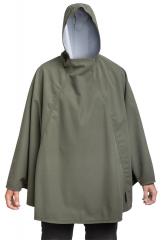 Jämä green Luhka
82.99 USD
Viewed together.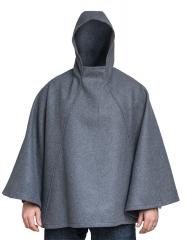 Jämä Luhka
82.99 USD
Similar product.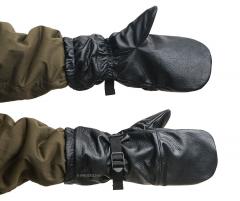 Särmä leather mittens
55.99 USD
Sometimes purchased with.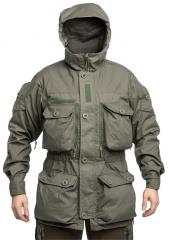 Särmä TST Recon Smock
211.99 USD
Sometimes purchased with.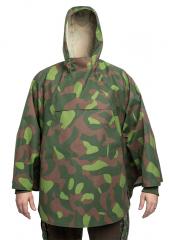 Jämä M91-Luhka
82.99 USD
Sometimes purchased with.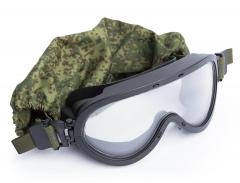 Russian Ratnik 6B50 ballistic goggles, Digiflora, surplus
82.99 USD
Sometimes purchased with.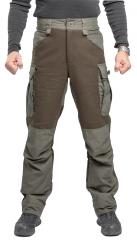 Särmä TST Woolshell trousers
165.99 USD
Sometimes purchased with.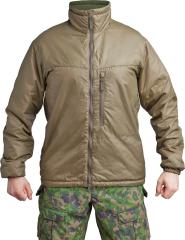 Särmä TST L3 Loft Jacket
73.99 - 91.99 USD 91.99 USD
Sometimes purchased with.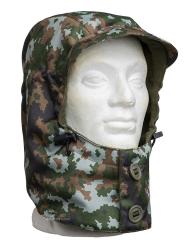 Särmä TST M05 hood
15.99 - 18.99 USD 22.99 - 27.99 USD
Sometimes purchased with.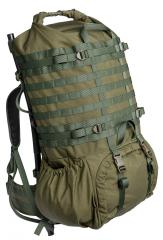 Särmä TST RP80 recon pack
459.99 USD
Might be of interest.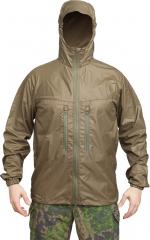 Särmä TST L3 Wind jacket
55.99 - 73.99 USD 73.99 USD
Might be of interest.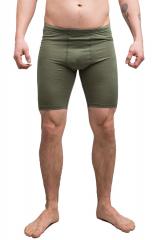 Särmä TST L1 Boxers, Merino Wool
21.99 - 27.99 USD 27.99 USD
Might be of interest.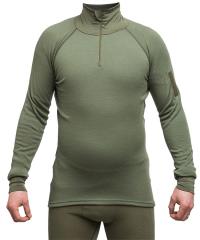 Särmä TST L2 Turtleneck Shirt, Merino Wool
41.99 - 55.99 USD 55.99 USD
Might be of interest.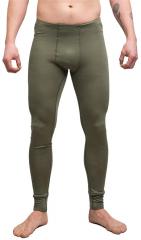 Särmä TST L1 Long Johns, Merino Wool
27.99 - 36.99 USD 36.99 USD
Might be of interest.
Reviews
You have already submitted a review. You can edit your text by clicking on it.
Log in and write a review.
Remove filter
Suomi
(4)
English
(3)
I would recommend for a friend
Alan H.

27.11.2016 (Edited 22.03.2017)
The materials seem superb, along with the workmanship. Fit is spot on as per the measurements on the website I am about 180cms tall, with a chest measuring some 108 cams. I went for a Large Long size relying on there being room to allow other garments underneath it, and it has proved to be spot on with me being able to wear baselayer, mid layer, Swiss army pullover under it and still be able to move freely. Wore it initially to help with a near 30 degree effective drop in temperature following a holiday abroad and returning to -6 Celsius. Got the hood as well and once attached it has proved to be effective in cold wind although two of the cord locks on the adjusters required dismantling and fixing before working properly.
Minor issues (other than the easily fixed cord locks) - could do with a two way main zip to allow for easier access when answering calls of nature, hand warmer pockets behind the main pockets (as on the British Windproof Smock) and lining to the main cargo pockets so that items such as keys do not catch on the wool fabric. None of those detract from what is obviously a quality jacket and eminently usable in the winter. Easy to move in, very comfortable to wear - looking forward to seeing how it deals with the rigours of farm, woods and winter in the U.K. Initial signs are encouraging and it has become my jacket of choice for work since I bought it at the start of winter..
Update after 2 months of use: used in all weathers. Has proved to be warm and comfortable through wind, rain, sleet, frost and snow. Even warm when apparently soaked through - but I was dry underneath it. The reinforcements on the shoulders seem to take a water repellent treatment well. Dirt is easily brushed off (I have kept it away from the machinery oils around the farm).
19
0
I would recommend for a friend
PettuLeipä

11.02.2017
Sarka on paras materiaali "normaaleihin" talviretkeilyolosuhteisíin. Pärjää jopa -30 asteessa ainakin päiväretkillä ja jos ei tuule!
4
0
I would recommend for a friend
Tuomas K.

27.03.2018
Metsästykseen erittäin hyvin sopiva ja oikeista kohdista "joustava" leikkaus. Lämpimässä liikkuessa hengittää hyvin. Saumat virheettömät ja materiaalit kunnollisia. Vaatii tuulella muuta vaatetusta föliin. Lähes äänetön, eikä hikoile yhtään.
1
1
I would recommend for a friend
Jukka K.

05.06.2018
Todella hyvä takki joka vuodenaikaan. Lämmittää, ei hiosta. Ainoa asia josta keksii valittaa on huono tuulenpitävyys,vaan taitaa olla sarkavaatteessa enemmän ominaisuus kuin vika. Vielä kun näihin housuihin olisi varaa niin bueno.
3
0
I would recommend for a friend
Ian G.

12.10.2018
I would recommend for a friend
Ed B.

24.10.2018
I like the cut of this jacket very like my SAS military smock I used in the British Light Infantry and still wear today.I love the feel of the wool and the construction is great. The re-enforced areas exactly in the right places. Like the high neck and as I am not a great fan of hoods great it has not got one.
I always layer up for the weather and this jacket will do great as my outer layer.
Fast delivery to the UK
Thanks to the team at Varusteleka for all there help
Ed
2
0
I would recommend for a friend
Tapio P.

07.11.2018 (Edited 07.11.2018)
Sarka --- ei voi tietää, jos ei kokeile. Tekniset muovista kudotut tai valetut kuorikerrokset ja kalvot ovat turhaa paskaa: Lämpö ja hengittävyys? Villasarka päälle. Vedenpito? Sadeviitta sateen ajaksi päälle. Sarka pitää tihkusateen, puista tippuvan veden ja lumesta tulevan kosteuden umpihangessakin rämmittäessä. Ei pala rei'ille notskilla ja kankaan pintaan jäävä kosteus haihtuu saman tien. Ei toki pidä tuulta, mutta jos välttämättä on päästävä juuri kaikkein tuulisimman ja suurimman aukean yli auttaa sadeviitta asiassa.



Medium regular istuu tismalleen sopivasti, kun alla on kerrasto, kauluspaita ja paksu villaneule. Ruumiinmitat: pituus 176, rinta 93, paino 67.



Kaksisuuntainen vetoketju ja vahvempaa kangasta taskujen vuorauksiin, kuten Alan alempana ehdotti, ja tämä olisi paras talvitakki ikinä. Että vink vink Varusteleka, älkää nyt munatko tätä.
0
0