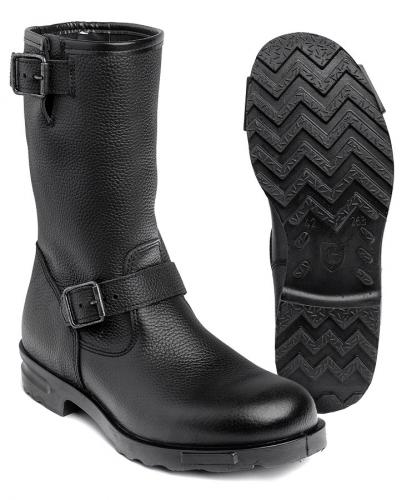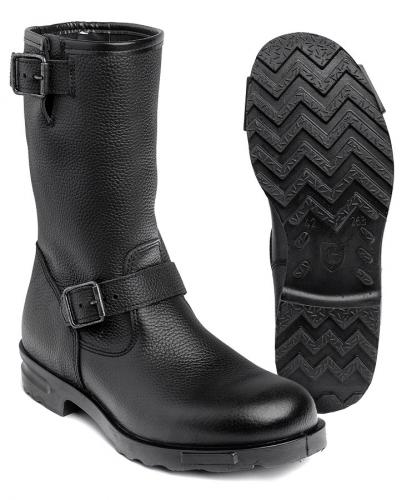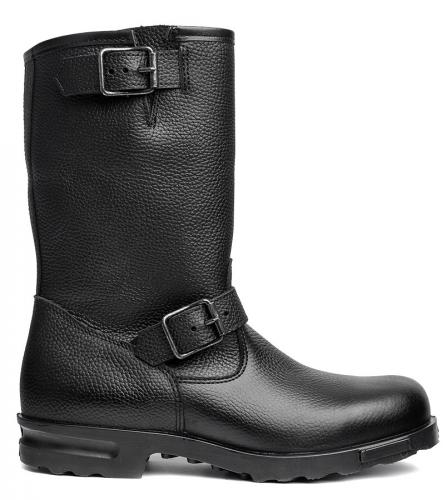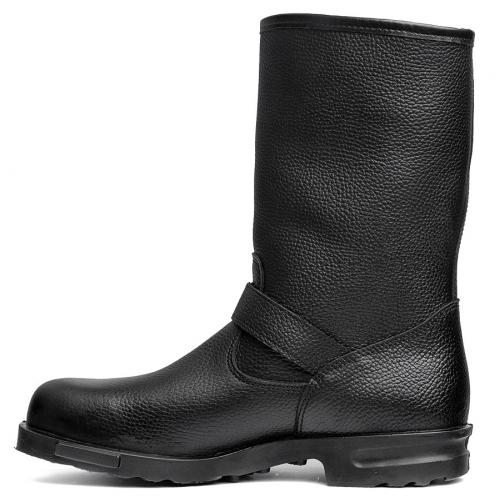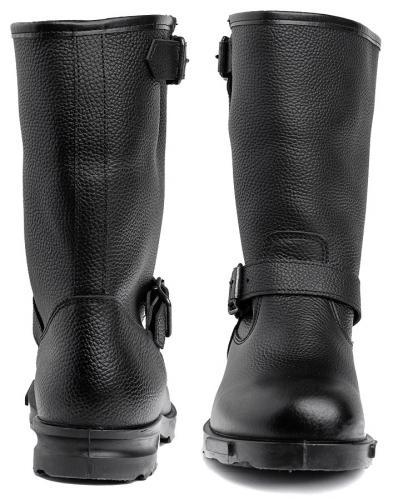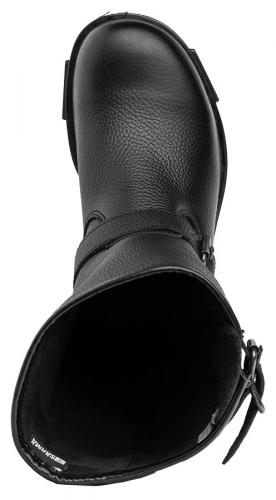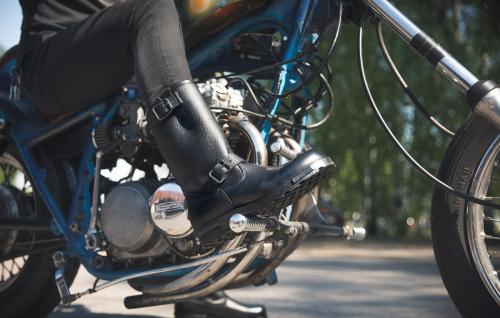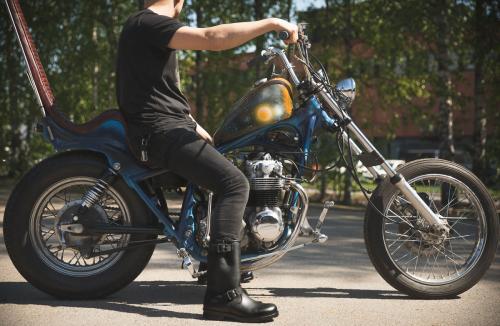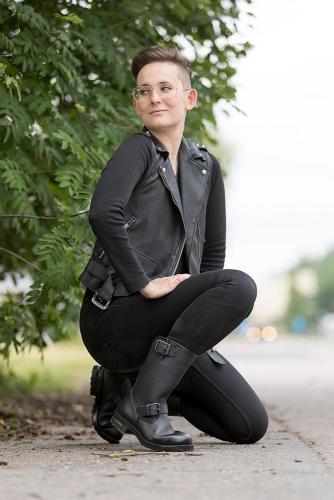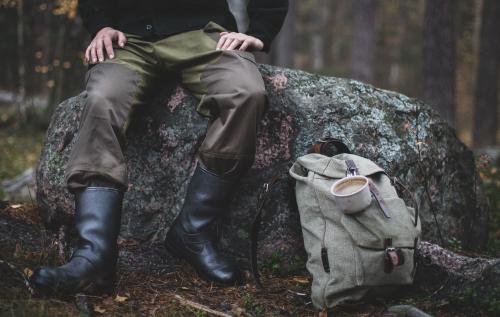 These are pretty decent outdoor boots too, no joke. Just wear double socks and you're good to go.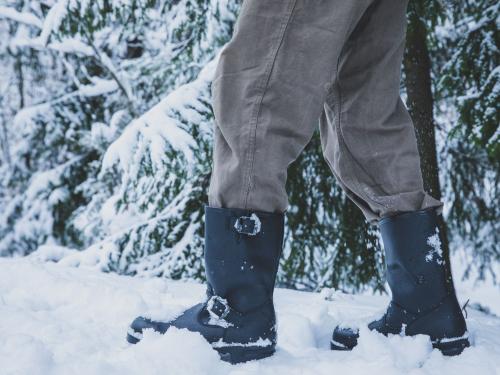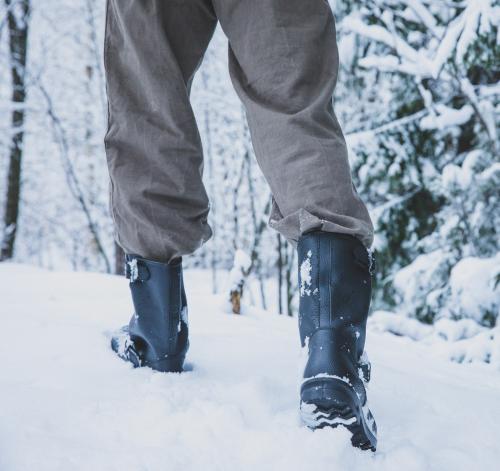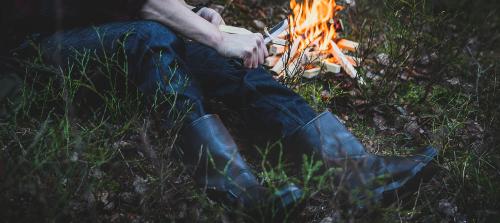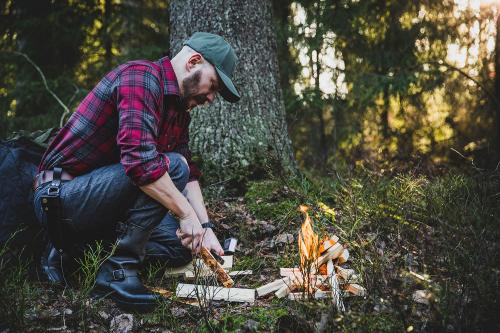 Särmä
Särmä Biker Boots, black
Price 139.99 USD 159.99 USD
excluding sales tax
Mid-high shaft leather boots, usually this kind can be found for either ridiculously high price or in shitty quality. Our boots are made in Estonia (EU) in the same factory that makes boots for the Norwegian army, which means these are pretty high grade.
Loading products...
Trouble with the metric system? Try our converter: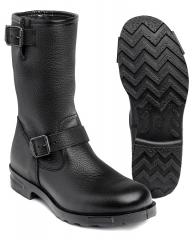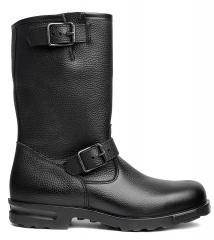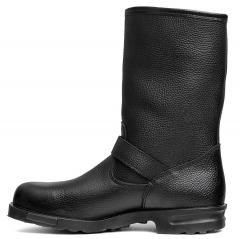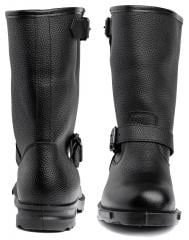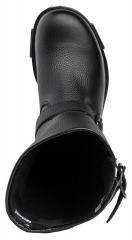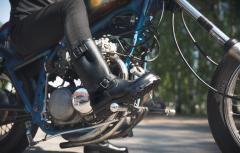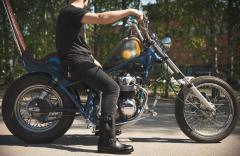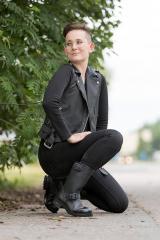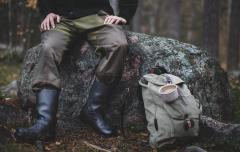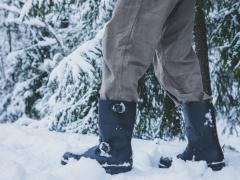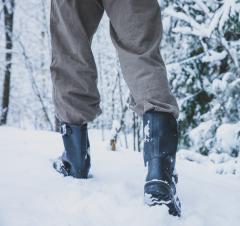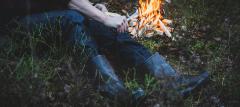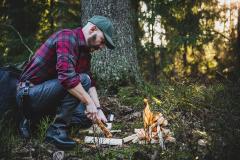 Mid-high shaft leather boots, usually this kind can be found for either ridiculously high price or in shitty quality. Our boots are made in Estonia (EU) in the same factory that makes boots for the Norwegian army, which means these are pretty high grade.
To get it out of the way: these are not CE or DOT certified safety items for motorcycling. If you follow the ATGATT-school of thought, look for something else.
Military-grade features
Practical features haven't been forgotten; why should good-looking boots be shabby, when they can be Proper Good? The thing is that the last and materials are the same as in the Norwegian M77 Combat Boots - these indeed come from the very same factory.
Strong PU sole
The direct-moulded sole has a good grip and longevity. The tread pattern is designed for good grip in rough terrain. When it wears down, a cobbler will be able to glue on more material. The attachment to the upper is ridiculously strong.
These boots have front lugs and a rear groove for use with ski and snowshoe bindings. Compatible bindings include army models as made by Asnes and Rottefella, to name a couple.
Full grain leather
The leather type is also the tried-and-tested full-grain leather as seen on the M77s. It's a single layer design and can be treated weatherproof if needed. No lining, just wear as many pairs of socks as needed.
A viable outdoor boot?
Although these are made first and foremost for so-called urban use, they actually work pretty well in hiking: grippy sole, military last, high shaft and the adjustment buckles all mean that you'll be OK when wandering off the trail too. Single-layer leather construction means these have at least a theoretical chance of drying if they happen to get wet.
Sizing and fit
As these are unpadded boots, there's lots of room for thick socks and an insole. Made according to the French / EU sizing system, but UK and US sizing also.
Measure your feet by drawing the outline of your foot on a paper, then measure the distance directly from the big toe to the center edge of the heel.
Included is a good pair of shock-absorbing insoles.
Made in EU (Estonia) by the same manufacturer that makes the M77 military boots.
Kierto Circular Economy
Return this product used but clean and unbroken, and you'll receive half of the product's original price as Varusteleka credits. Service is available only in Finland. Only Registered users can make Kierto returns. See more information about Kierto.
Varusteleka Särmä
Särmä is our own brand of clothing and equipment. When you buy Särmä, you get purpose-built stuff at a decent price. They will serve their purpose well in outdoor and everyday use and won't cost you an arm and a leg! For further reading, check out the Varusteleka's Särmä page.
Särmä products are covered by a 12-month warranty against defects in materials and workmanship. For further information, please read our detailed warranty guide.
All products: Särmä
Recommendations
Loading products...
Reviews
You have already submitted a review. You can edit your text by clicking on it. You can filter the reviews by clicking on the elements of the summary.
Log in and write a review. You can filter the reviews by clicking on the elements of the summary.
Remove filter
Suomi
(8)
English
(4)
I would recommend for a friend
Joshua G.

20.09.2018

Verified purchase
It's pretty lightweight and roomy so you can certainly layer socks on if you chose to. I've noticed that water primarily enters where you'd expect - the stitching. I use my pair as motorcycle boots and have no complaints, I can reliably shift and break in them. The only slight annoyance is that they squeak rather loudly on floors.
8
0
I would recommend for a friend
Hanna-Emilia K.

04.11.2018

Verified purchase
Istuvat jalkaan kuin sukka! Parhaat bootsit ikinä. Koko reiluhko, itsellä 39 + jalka ja näistä menee 39 koko villasukankin kanssa. Eivät hierrä, matsku laadukasta, mukavan kevyet teräskärkisten maiharien jälkeen. Suosittelen!
3
6
I would recommend for a friend
Antti K.

24.03.2019

Verified purchase
Kooltaan väljät niinkuin pitää nahkasaappaan ollakkin. Laadukkaan tuntuset ja hiihtorantti erittäin kiva plussa. Tekee saappaasta todella monipuolisen ympärivuotiseen käyttöön.
0
9
I would recommend for a friend
Aleksi B.

02.05.2019

Verified purchase
Kuukauden verran olen nyt käyttänyt ja olen ollut erittäin tyytyväinen. Muokkautuivat nopeasti jalkaan, ovat vedenpitävät ja oikein mukavat kävellä.
Ostin koon 43 ja koko on mun 43.5 jalalle oikein sopiva, kunnon pohjalliset ja kahdet sukat ja kyllä kelpaa.
En lähtisi ihan vaeltamaan näillä, mutta arkikäytössä oikein mukavat ja paljon nopeammat saada jalkaan kuin maiharit.
0
7
I would recommend for a friend
ji-young S.

13.05.2019

Verified purchase
I bought good shoes at a low price. Thank you.
2
2
I would recommend for a friend
Sakari F.

22.07.2019

⚠ Unverified purchase
Vähän päälle vuoden saappaita rokanneena on pakko laittaa kehut sinne minne kuuluukin. Yleisesti "bootsien", maiharien ja saappaiden miltei päivittäisenä käyttäjänä tuli minullekin vastaan kutkutus ottaa kaartiin meesiin naruton mutta yhtä rouhea valinta perinteisten citymaiharien ja teräskärkitohvelien seuraksi. Sopivasti alkoi väpättämään ajatus samaan aikaan kun ensimmäinen erä näistä saappaista marssi tiensä tehtaalta sivustolle.

Saappaat olivat ensikokeilulta mukavan väljät, helposti jalkaan asettuvat ja ilmavan kevyet! Etenkin yllätti miten helposti saapas liuskahti jalkaan verraten vastaaviin esim. Boot Factorylta, Chippewalta ja Johnny Bullsilta testattuihin malleihin - nilkkatukea silti antaen! Testikenttänä saappaat ovat nähneet neljä vuodenaikaa, joihin on sisältynyt metsäretkiä, festivaaleja, klubikeikkoja, arjen kolhuja ja ruhjeita. Saappaan nahka oli alusta alkaen yllättävän notkeaa ja pientä alkunirhaumaa jalkapöydän päältä ei sisäänajossa mennyt kuin työpäivä feissarin kengissä. 12000 askelta myöhemmin, oli saapas jo MDC:n pitissä potkimassa tietä ja turvaamassa tasapainon. Ylläpito on ollut kaltaiselleni pullamössömämmikouralle helppoa ja hyvin pientä vaivaa vaativaa. Tältä sivustolta meesiin napattu Ekolin nahkaöljy, valjasrasva sekä lankki ovat pitäneet nahan timmissä kunnossa, kunhan muistaa saappaan antaa levätä putsattuna päivän työn jälkeen ja yleisesti ei anna mudan, veden ja yleisen saastan jäädä muhimaan nahan pintaan enempää kuin on tarvis. Vaikka pintapäällinen nahka ei aina yllä siihen Martensien tai hyppymaiharien miltei kromiseen kiiltoon, on matta ja tavallista hillitympi pintakiilto silti oma ilonsa silmälle.

Saappaat ovat ainakin metsäretkien sekä syksyn ja talven kautta testaten aikalailla vedenpitävät, joskin tämän voi varmiten taata edellämainitusti säännöllinen rasvaus, yleinen putsaus sekä huolenpito. Ei tarvitse liikaa huolia, nämä saappaat jalasssa on vietetty viikko Nummijärvellä, tampattu asvalttia ja soraa monella eri paikkakunnalla ja veljenikin lainasi saappaita joulupukin hommia varten - ja eteenpäin mennään. Pohja ja sen liitos on tähän mennessä osoittautunut luvatun lujaksi, joskin polyuretaani on tupannut kulumaan helposti etenkin kovempia pintoja (ja bassorummun pedaalia) tampatessa. Ei hätiä, kyllä osaava suutari hoitaa tämänkin vaivan! Mainostettuja inttisuksia en ole vielä päässyt testaamaan, joskin eräkäytössä (ja epävakaammissa olosuhteissa) on pohjan kuvio taannut loistavaa pitoa.

Pientä miinusta annan kyllä pohjan heppoisuudesta, mutta myös saappaan ulkonäöstä ja sen sinänsä positiivisesta mutta myös vähän haittaavasta kepeydestä. Saapasta ei ole luotettavasti markkinoittu "turvakenkänä ajoon", eli ostaessa tiesin mihin olin käteni iskenyt, mutta saapas on parissa kohtaa tuntunut vähän liiankin kepeältä. Nilkkaa tukeva nahka on onneksi paksua eikä käytössä pehmenevää ja rutistuvaa, mutta ehkä painopisteen ja tuen siirtäminen nilkaen alueelle voisi taata kengistä monikäyttöisemmät kuin mitä ne tällä hetkellä tuntuvat olevan. Miten tämä vaikuttaisi saappaan painoon tai pohjan rakenteeseen, siitä en ole varma. Tai sitten olen vaan pahalla päällä kun kännissä nyrjähti nilkka, mutta se on sitten vain oman törttöilyn kategoriaan laskettavaa.

Ulkonäöstä en voi paljoa nipottaa kun kyseessä on täysin omakohtainen arvio, mutta mielestäni tämänkaltaisen kasari-hooceen reliikkikengälle sopisi jos kärki olisi muodoltaan hivenen pyöreämpi, mahdollisesti pienellä kärkikovikkeella höystettynä! Turvakärki ja vahvempi rakenne veisivät varmasti veisi pois paljon kehumastani kepeydestä, mutta taustalla lienee vain oma fetissini surullisenkuuluisia hammashoitomonoja kohtaan. Mutta ymmärrä miten ammentaessa norskien maihareista napattu malli on määrännyt suuntaansa tälle siluetille.

Elikkäs, kohtuuhintaan monikäyttöinen, ronski mutta kepeä, särmä mutta ikinuoren räyhääjänkin garderööbiin istuva saapas - sukset eivät kuulu pakettiin. Mikä kepeäkenkäisyydessä ja selkeässä käytössä kuluvassa pohjassa saatettaisiin hävitä, uskon että saappaan käyttöikä tulee olemaan itseni kohdalla vielä moninkertainen tähän astiseen nähden. Jos jotain muotivinkkiä tähän loppuun: kireimmät farkut ja nahkahousut mitä laki ja kroppa sallii, ja baanalle.
5
11
I would recommend for a friend
Tommi G.

10.12.2019

Verified purchase
Kengät on hyvät. Oma koko sen verran väljä että pohjallinen ja ohut villasukka menee. Ainoa miinus on, että yläsolki ei kestä vetämistä. Laittaisin saappaisiin vielä kunnon lenkin, jotta saappaan pukeminen olis helpompaa.
0
6
I would not recommend to a friend
Risto K.

18.02.2020

Verified purchase
Kaikella kunnioituksella, nää ei oo oikein mitkään. Eivät pidä tikkauskohdista vettä joten ei voi laskea kumisaappaiksi, ei ole turvaominaisuuksia niin ei voi laskea ajosaappaiksi, ei ole mitään käyttömukavuutta lisäävää ominaisuutta joten ei voi oikein laskea ulkoilu/vaelluskengiksi työkengistä nyt puhumattakaan. Kiristysjutut äärimmäisen rimpulat ja kuten jossain kommentissa oli mainittu niin ei kyllä kestä mitään vetämistä joten varovasti pitää "säätää", jos tuota nyt säädöksi pystyy hyvällä omalla tunnolla sanomaan. Ehkä nää on sitte jotku monot koska hiihtorantti? Nahkakin voisi olla vakuuttavammin työstettyä, vähän on pilipali olemus vs jotku oikeet bootfactoryn cobra nahkabootsit. Tällä hinnalla saa kuitenkin jo esim. jalaksen tai sievin oikein käyttömukavia suomalaisia kenkiä ties millä kaikilla ominaisuuksilla niin ei sen puoleen oikein voi suositella tälläistä saapasta mikä ei pidä vettä eikä näytä kummoiselta ja on ankea kävellä. Jos ainut kriteeri kengille on se että kenkä on jonkinmoista nahkaa ja haluaa siitä tämän summan maksaa niin kait nämä sitten ovat worth it.
32
4
I would not recommend to a friend
ANDERS B.

12.06.2020

Verified purchase
I have been wearing these boots for a year now and the wear is really starting to show. I initially got these boots because I wanted something easy to pull on during the fall and winter for hunting season and there's nothing worse than trying to lace up frozen boots. Don't get me wrong, these are extremely comfortable but the leather seems to be peeling. I treat these boots with a mix of tar and grease but even the straps are falling off. I see these as more of an urban boot than a woods/camping boot.
7
1