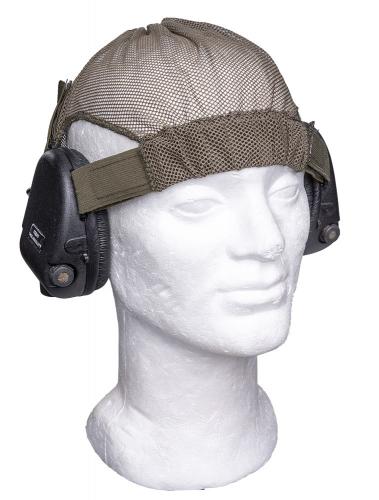 Russian Ratnik GSSh-01 6M2 Active Hearing Protectors, surplus
Price 110.99 USD excluding VAT
Flat Rate Shipping to USA $9.99
Sold 1 pcs in the last two weeks
In stock 5 pcs.
Choose accessories:
Trouble with the metric system? Try our converter: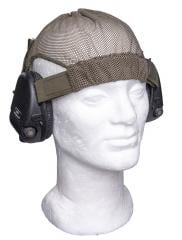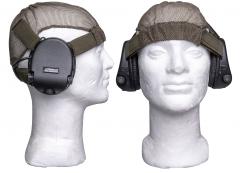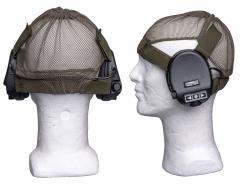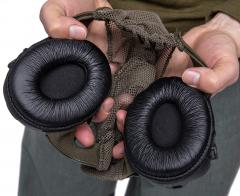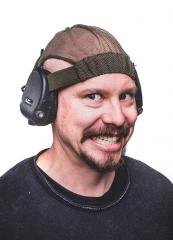 RATNIK! There, that didn't hurt your ears, did it? It's the latest Russian combat kit system. These GSSh-01 6M2 sound-amplifying earmuffs are comfortable to wear and fit easily under most helmets and boonie hats thanks to the lack of a headband.
Made for serious use but doesn't flinch if you get excited
Comfortable elastic + net instead of a headband
Requires one AAA battery to operate*.
* We recommend buying a new battery because if you happen to get an original Russian one, the shelf-life is probably expired.
Protecting your hearing from gunshots and other loud noises is a must, but plugs and muffs also isolate you from your surroundings. It can be inconvenient on the range when practicing or competing, and simply lethal in dangerous situations.
Electronic earmuffs ("Active") not only use their directional microphones to let you hear what's going on, but they actually amplify quiet noises while suppressing loud ones. Unfortunately, all kind of nagging about occupying territories and stuff sounds just as irritating through these.
Features three buttons for easy on/off and volume control. A Russian beep is heard at either end of the adjustment range so you know when to stop trying.
Technical specs
Russian military stuff is combat-proven and good to go, but has not been tested to meet various western standards to our knowledge. Practically speaking these work like any shooting earmuffs we've used. If you are a concerned citizen, we suggest looking at 3M/Peltor and Sordin earmuffs instead.
Limitation of noises exceeding 115 dB
Operating frequency range: 300 Hz to 7000 Hz
Continuous operation: not less than 72 hours
MTBF: at least 7000 hours
Weight: 300 g (10.5 oz)
Made in Russia
These are pieces of combat equipment from the Russian army warehouses. Mint condition, considering that factory new items from Russia may look a little scruffy even when new. If you own a real AK you know what we mean.
Recommendations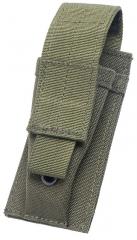 Blackhawk Single Pistol Mag Pouch, green, surplus
13.99 USD
Often purchased with.

Blackhawk Pop Flare Pouch, green, surplus
22.99 USD
Often purchased with.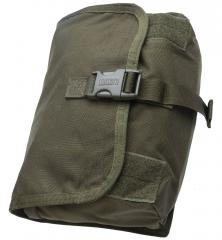 Blackhawk Gas Mask Carrier, green, surplus
22.99 USD
Sometimes purchased with.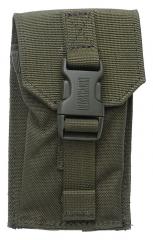 Blackhawk Compass/Strobe Pouch, green, surplus
13.99 USD
Sometimes purchased with.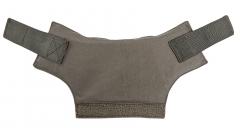 Sioen Tacticum Throat Protection, NIJ IIIA
91.99 USD
Viewed together.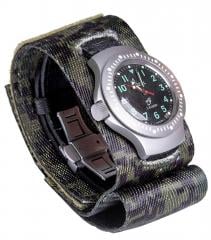 Russian Ratnik 6e4-1 watch, Digiflora
119.99 USD
Might be of interest. Temporarily out of stock.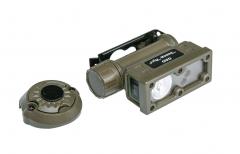 Russian Ratnik 6E2 torch
45.99 USD
Might be of interest. Temporarily out of stock.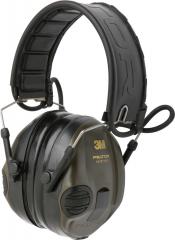 Peltor SportTac
174.99 USD
Similar product.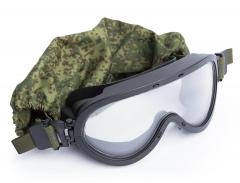 Russian Ratnik 6B50 ballistic goggles, Digiflora, surplus
68.99 USD 82.99 USD
Might be of interest. Temporarily out of stock.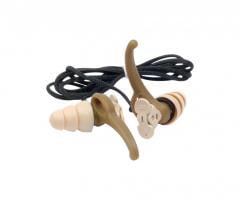 Peltor Combat Arms Earplugs
15.99 USD
Buy also.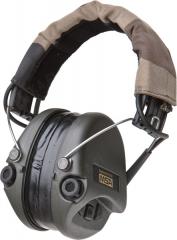 MSA Sordin Supreme Pro-X Headband hearing protectors
202.99 USD
Similar product. Temporarily out of stock.
Reviews
You have already submitted a review. You can edit your text by clicking on it.
Log in and write a review.
Remove filter
Suomi
(1)
English
(2)
I would recommend for a friend
Matti M.

10.07.2019
Ahhh, viimeinkin on oikeus tapahtunut, ja vapaassa maailmassa voi yhtä aikaa suojata kuulonsa ETTÄ näyttää siltä kuin olisi vetänyt pikkuhousut päähän! Ja on muuten ihan aikuisten oikeesti erittäin mukavat ja miellyttävät sankaripäähineen alla. Kolme tähteä neljän sijaan, koska ei ole saatavilla pitsireunuksella tai telnyashka-kuosissa.

Kuulonsuojausta vähän epäilen, omissa empiirisissä pienen (1) otannan testeissä totesin että tuo pikkarihihnasto ei kiristä kuulokekuppeja tarpeeksi tiukkaan päätä vasten, ja päästää siis ääntä läpi. Oletan että insinöörisetä tahi -täti on suunnitellut, että sotilaalla on joka tapauksessa aina kypärä päässä, jonka hihnasto tai jokin muu osa painaa kuulokkeita just sopivasti lisää. Tai sitten niitä ei vaan kiinnosta, ja kuulovauriot on vaan länsimaiden salaliitto.

Look at panties on head, is better!
14
4
I would not recommend to a friend
Jaakko P.

11.07.2019
Ihan pätevät sinänsä mutta oman kokemukseni mukaan vaatii ehdottomasti jonkun kypärän jotta kuput painuu tiukemmin korvia vasten ja ei edes välttämättä silloinkaan tarpeeksi tukevasti.
2
1
I would recommend for a friend
Thomas P.

24.11.2019
Comes well packed, honestly looks brand new, comes with some kind of quality control document but I can't read vodka.

Decent headset for the price. Sound quality isn't as good as a Peltor sportac. Fitting is alright, I have a big head but it wasn't a problem, doesn't move around much. Altough it feels and looks like you're wearing an underwear around your head.

Wearing this with a helmet (in my case, Gentex-Mich 2000, size XL) can be very tricky but possible. It takes a lot of effort to put everything right everytime, all those slings are a mess to sort. Also in my case, it tends to become very hot and it's just not really comfortable at all, the fit becomes very tight because of the sides of the helmet applying pressure on the headset. I didn't test with a 2002-like cut or an opscore but it should definitly be better.
1
0