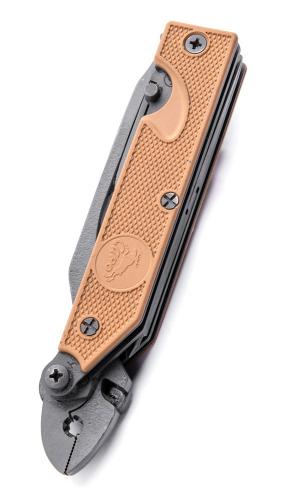 Russian Ratnik 6E6 multitool, desert colour, surplus
Price 110.99 USD excluding VAT
Flat Rate Shipping to USA $9.99
Trouble with the metric system? Try our converter: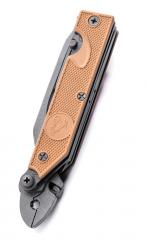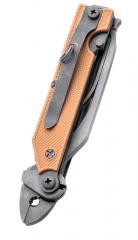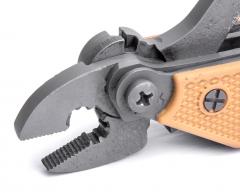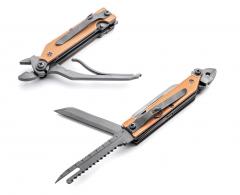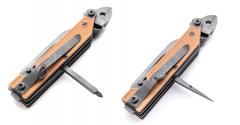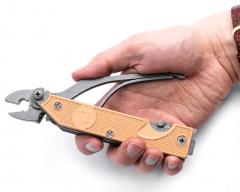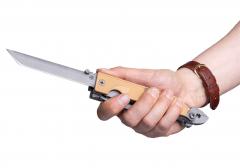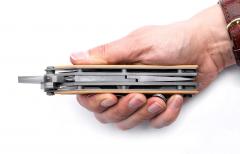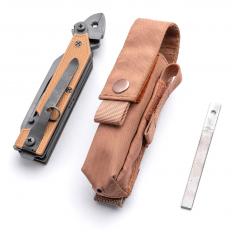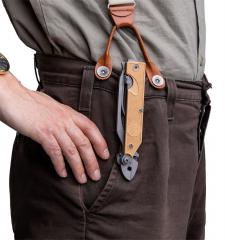 While Ratnik does indeed sound like some East European movie bad guy, it's actually the new Russian combat kit system. This tool, with a catchy name "6E6", is an officer-issue brick of a multitool.
If you think Leathermen are sturdy, we guess you got it all wrong, Ratnik 6E6 tool is to the multiool world what Ivan Drago is to boxing; the burly Russian that will pound things until they work or don't work. But unlike the good old Drago, this tool is a real thing - trust us, what you previously thought was sturdy will feel like children's toys compared to the Ratnik tool.
One actually great feature of this tool is the fact that every piece is readily available without having to open up the tool first. Moreover, the blades are one-hand operated, and in theory everything else too. The whole tool can be disassembled for maintenance.
How many ways to hammer it right?
On the front you'll find a pair of massive pliers, which also have detonator crimpers and wire cutters/peelers.
A "knife", which is essentially an 11 cm long Tanto bayonet. Thread cutters on the base. Locks open and is one-hand openable.
Saw/can opener/saw 2/ruler. This thing looks like it's designed by the Klingon empire. The 10 cm long ruler is apparently only meant for the intterrogater to know how deep the thing is in the person being interrogated. Lockings and openings as above.
Phillips head screwdriver, the most common size. By material strength we suppose this works as a punch too.
A punch, which not only is alsmost impossible to fold out, but might be the most sharpest and violent looking piece of steel created. It's also meant for sewing, so it also has a hole for the thread to go through. Sewing with this thing looks like bayonet practice.
Fire steel at the rear end. Also works for general pounding and as a large flathead screwdriver.
A metal belt clip with hager ring. These are probably tested by a platoon of Spetsnaz grappling with them.
Also included is a MOLLE compatible pouch and a diamond file.
Dimensions and weight
Dimensions 16,5 x 3,5 x 3,2 cm.
Weight about 400 grams
Made of really strong tool steel, with anti-corrosion treatment.
Made in Russia
These tools are straight from the Russian army warehouses. They might be slightly used, but virtually as new.
Reviews
You have already submitted a review. You can edit your text by clicking on it.
Log in and write a review.