Worldwide shipping!
Delivery to Sweden 59 SEK, the United States 9.99 USD, the United Kingdom 6.99 GBP, Canada 14.99 CAD and EU 7.45-9.30 EUR.
Now accepting
OK
Russian lightweight snow uniform, Pervotrop camo
◀
▶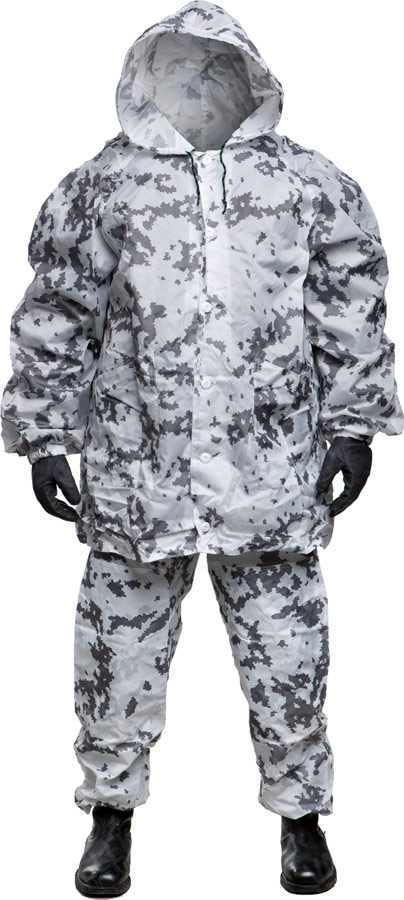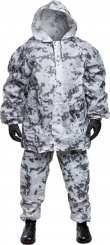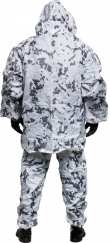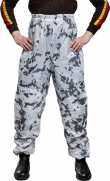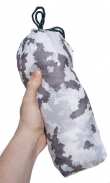 Add to cart
Product added to cart. Click here to move to cart.
Add to wish list
Trouble with the metric system? Try our converter:
These might also interest you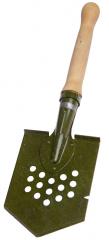 Russian field spade, straight, spring steel
35.99 USD
Throw away every blade you've got and get one of these instead! When the only way to take out a terrorist is to throw a shovel in his forehead while doing a backflip, accept no substitutes.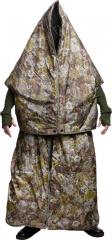 Jerven Fjellduken Extreme
344.99 USD
The Jerven bag is honestly the best thing money can buy. The Fjellduken Extreme is a real work of art, designed by order of the Norwegian military. A sleeping bag, shelter tarp and a coat-like windsack all in one, but without compromise - the Fjellduken excels in all its forms! 10 year warranty!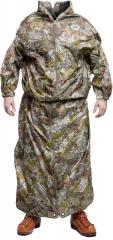 Jerven Fjellduken Hunter
295.99 USD
A Jerven bag is simply the best thing money can buy, honestly. The Hunter was designed especially for hunters but soon adopted by the military as well. A sleeping bag, shelter tarp and a coat-like windsack all in one, but without compromise - the Fjellduken excels in all its forms!
A snow camouflage uniform with the "Pervotrop" camouflage scheme. Extremely simple and lightweight.
Availability: again, we can't keep these in stock all the time. Getting military kit from Russia can sometimes be challenging - please understand this.
The cut is extremely simple: on the jacket you'll find button closure, drawcord hood and two simple hem pockets. The trousers are even less complicated with only knee reinforcements, drawcord waist and elastic cuffs.
Made of thin, water repellent polyester fabric with Pervotrop camouflage, which is more or less directly copied from the new Finnish snow camo. The pattern is very effective. Some may be concerned about the fabric rustling a bit. This is true, it does (a bit). You can't have everything. However, the Russians don't seem to be bothered about that, and they tend to be pragmatic to a fault.
All this means the uniform will fit into a very small space. Weight about 500 g.
Size system
Sizes in the Euro system, and run very large, at least when it comes to the jackets. The trousers, on the other hand, are a bit tighter, with a "normal" fit. That means you can still fit a pair of normal pants under them, along with the standard underwear. Only one length size, which should fit most.
The model in the picture is size 48 and is wearing a size 46-48 suit. Under the trousers he has standard cotton pants, while under the jacket is stuffed a t-shirt, longsleeve shirt and a thick Russian winter jacket. No problems with mobility. In fact, there still was room for more.
Factory new, made by Tactic-9.
Log in and write a review.