Propper Army Combat Uniform Jacket, A-TACS FG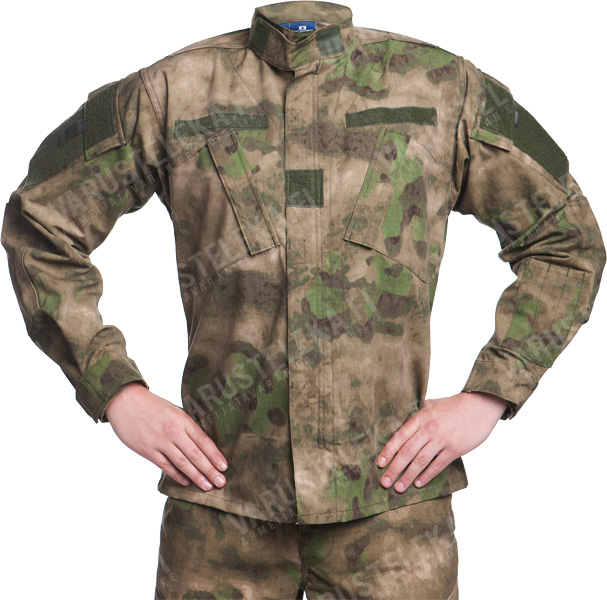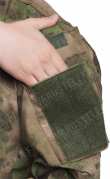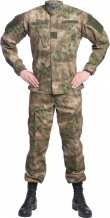 Trouble with the metric system? Try our converter:
These might also interest you
If there's one commercial instance that has the money for product improvement, that's the US Army. This is the latest ACU jacket made to military specification by Propper. In addition, the funky UCP camouflage has been replaced with the A-TACS FG pattern, so now you'll blend in greener environments too! This is hot stuff!
Propper has been clothing the US armed forces since Vietnam, and is currently the largest clothing supplier for US DoD. This means that what they do, they do well.
When you take the cut from the ACU uniform and mate it with the A-TACS FG camouflage, you get something that leaves most other designs far behind in terms of comfort, practicality and camouflage properties. A-TACS FG is the hottest shit in camouflage fashion today, mainly because somebody had the bright idea to include green in it too.
Short-waisted, very well fitting and comfortable summer-weight jacket
"Mandarin collat", ie. a short stand-up collar protecting the neck. Can be worn open for barracks duty.
Two tilted chest pockets with velcro
Big sleeve pockets on the shoulders with velcro all over them for attaching insignia
3-slot pen pocket on left arm
Three patches of velcro on the chest for insignia - one on each side for name tape and branch tape, one on the center for insignia
Double fabric on elbow with velcro making it a small pocket: allows for elbow protector inserts.
BATTLERIP fabric, ie. 65% polyester, 35% cotton with ripstop reinforcement. No NIR technology!
Sewn to mil-spec FQ/PD 04-05A
In case you're thinking doing some real combat in A-TACS, do take in account that these have no NIR management technology. Since NIR protected these would cost 119,50 euros, we think it's a fair trade.
See the US Army size chart here .
Factory new, made by Propper.
Log in and write a review.