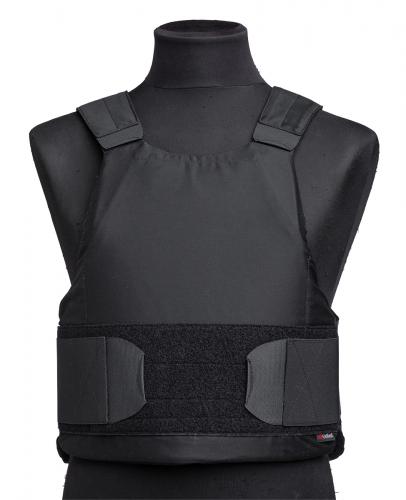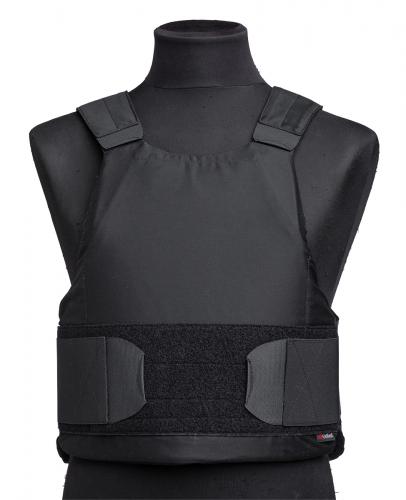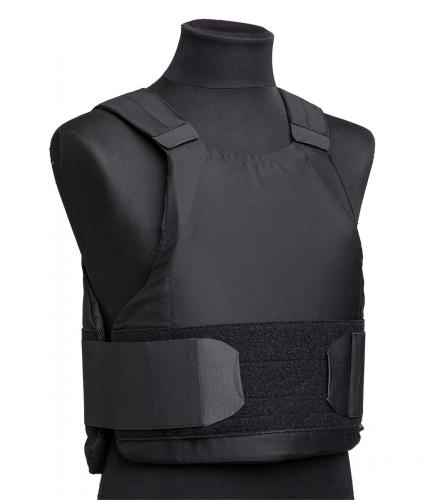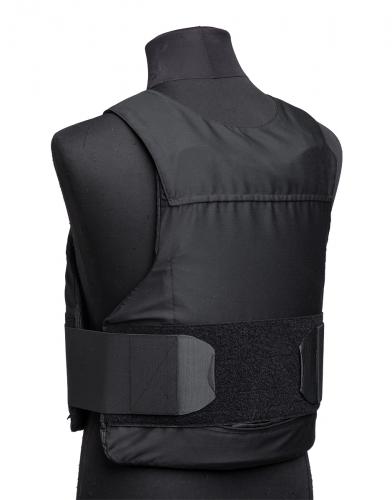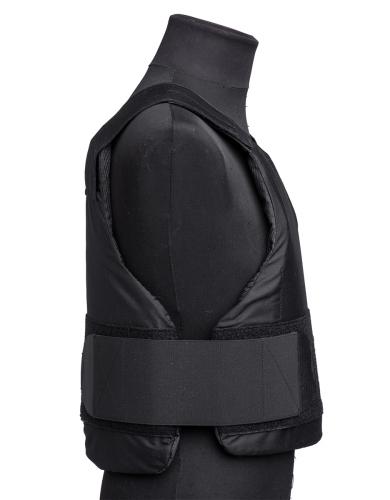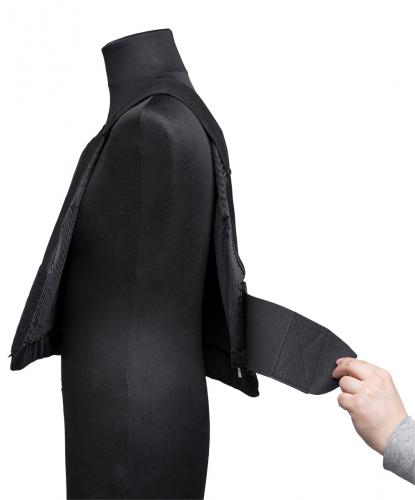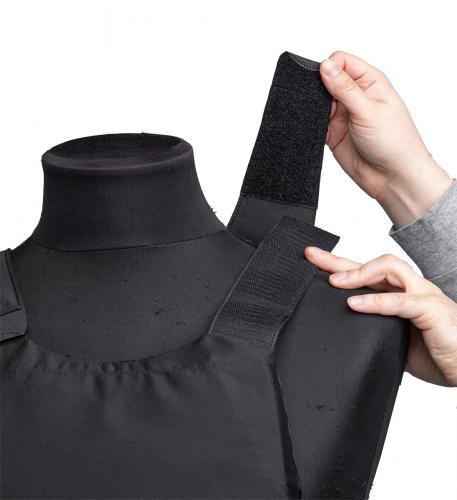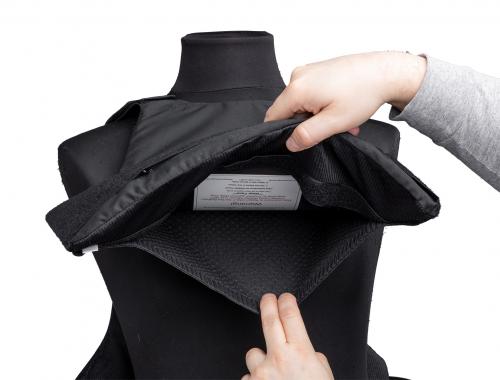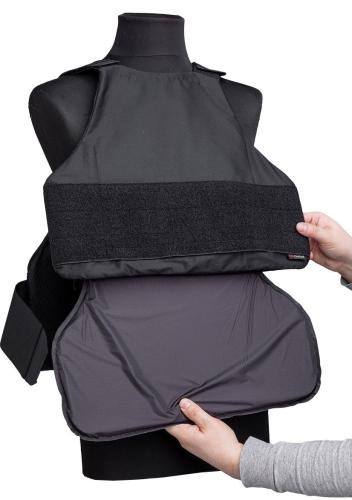 Protection Group Danmark
PGD Alpha Bulletproof and Stab Proof Vest, Ultra NIJ IIIA + Stab Level 1
Price 566.99 USD
excluding sales tax
The PGD Ultra is a soft armor vest with a high level of protection against virtually all handguns as well as stab protection against knives and spikes.
Loading products...
Trouble with the metric system? Try our converter: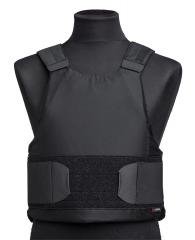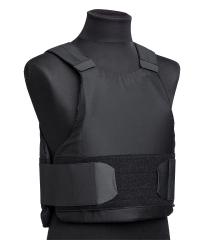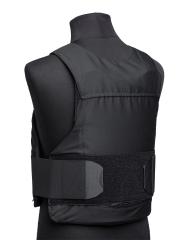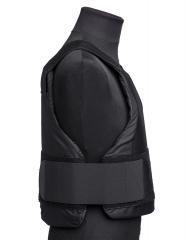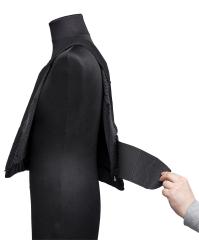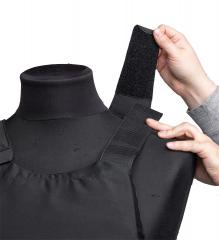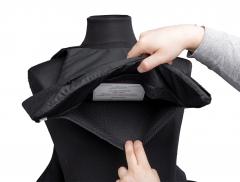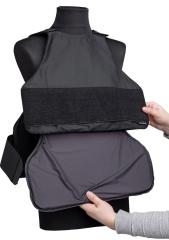 The PGD Ultra is a soft armor vest with a high level of protection against virtually all handguns as well as stab protection against knives and spikes.
The PGD Ultra is a 3-in-1 vest with bulletproofing against handguns, stab protection against knives and spikes as well as energy-dispersing properties to protect from blunt force such as a baseball bat or police baton. Despite the protection level, it's still reasonable thin at 11 mm (0.43") and conforms well to the body.
At 2.2 kg / 4.85 lbs (Medium), it's hardly a vest to weigh you down.
A highly developed carrier
The carrier is not just some nylon sewn as pockets to throw the armor panels into. The carrier utilizes Outlast PCM (Phase Change Material) technology to retain and release heat as necessary to keep the temperature "just right" in changing conditions. So that's a piece of Certified Space Technology you might have learned about today.
The way we understand it (and hope to explain to you), the parts of the carrier facing your body have thermal capsules of material that works like some reusable hand warmers, just in a really small size. As your body produces more heat, these capsules absorb it for your comfort and retain it for later use, when your skin may get cold.
Further, the carrier has front and read pockets for hard armor plates with size recommendations as follows:
Vest size
SAPI size
Small
S (222 x 298 mm)
Medium
Large
M (241 x 318 mm)
X-Large
2X-Large
10x12 or M
3X-Large
10x12, M, or L
Protection level NIJ IIIA + Level 1 all threats
The stab-resistance is easier to explain so let's do that one first: the vest stops an edged blade (S1 and P1) or spike thrust at it with an energy level of 36 joules (E2) as specified in NIJ 0115.00
The IIIA level according to NIJ-standard is pretty much the lowest used in military and LE applications these days, but also the highest level that can be achieved with soft materials. NIJ IIIA is commonly used in bullet-resistant vests worn underneath clothing as well as flak vests.
NIJ IIIA stops the following threats (list not exhaustive):
.22LR (rimfire pistols and rifles)
.44 Magnum SJHP
357 SIG
9x19mm FMJ (pistols and submachine guns)
Fragmentation and ricochets.
If you are unfamiliar with the NIJ rating system check out this chart for further reference:
| Caliber | NIJ IIA | NIJ II | NIJ IIIA | NIJ III | NIJ IV |
| --- | --- | --- | --- | --- | --- |
| .22 LR LRN | OK | OK | OK | OK | OK |
| .380 ACP FMJ RN | OK | OK | OK | OK | OK |
| 9x19 mm FMJ RN | OK (341 m/s) | OK (367 m/s) | OK (436 m/s) | OK | OK |
| .357 Mag JSP | FAIL | OK | OK | OK | OK |
| .44 Mag SJHP | FAIL | FAIL | OK | OK | OK |
| 7.62 NATO FMJ | FAIL | FAIL | FAIL | OK | OK |
| .30-06 AP | FAIL | FAIL | FAIL | FAIL | OK |
| | |
| --- | --- |
| LRN | Lead Round Nose |
| FMJ | Full Metal Jacket |
| RN | Round Nose |
| JSP | Jacketed Soft Point |
| SJHP | Semi-Jacketed Hollow Point |
| AP | Armour-Piercing |
PGD offers a warranty period of 7 years for the ballistic panels and 2 years for the carrier against manufacturing and material defects.
Size info
Despite being worn to protect the upper body, the measurement is taken at the navel height as that's where the vest overlaps (or doesn't) depending on the chosen size.
| Size | Waist (cm) | Waist (in) |
| --- | --- | --- |
| Small | 60-70 cm | 23" - 27.5" |
| Medium | 70-80 cm | 28" - 31.5" |
| Large | 80-90 cm | 32" - 35.5" |
| X-Large | 90-100 cm | 36" - 39.5" |
| 2X-Large | 100-110 cm | 40" - 43.5" |
| 3X-Large | 110-120 cm | 44" - 47.5" |
Once again, these numbers are your true waist measurements: not your pants size nor your jacket size! If you are at the low end of the measurement range of any size, you can choose the smaller size for reduced (or eliminated) overlap at the sides: this gains flexibility and concealability at the cost of possibly having slight gaps at the sides.
Made by Protection Group Danmark
The Danish PGD is a fairly recent name in ballistic protection but one we believe will be around for a long time. PGD makes vests and plates as well as helmets for demanding use. The strong point of PGD is their transparency about testing methods and certificates, this is something we appreciate a lot. Protective equipment is something you must be able to trust.
All products: Protection Group Danmark
Recommendations
Loading products...
Reviews
You have already submitted a review. You can edit your text by clicking on it.
Log in and write a review.