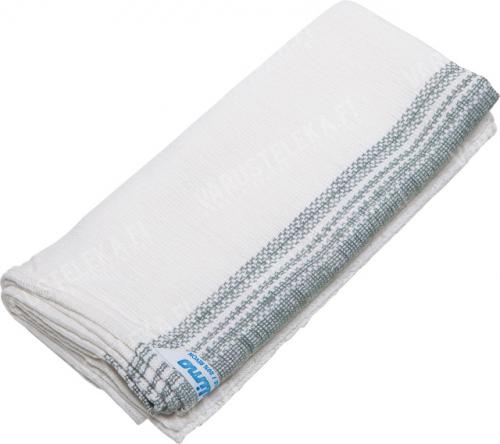 NVA towel, surplus
Price 2.99 USD excluding VAT
Trouble with the metric system? Try our converter: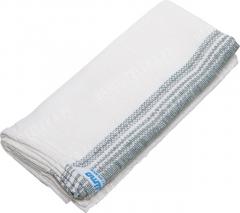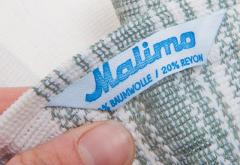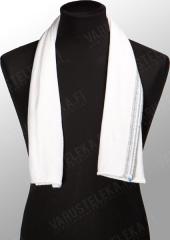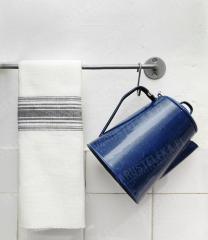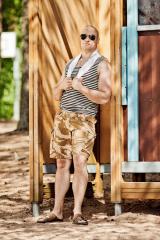 An East German towel. White with a greyish stripe. Unissued, but might have storage stains. We guarantee that they do not originate from East German conscripts or our staff.
Measurements about 105 x 45 cm. The material is 80% cotton, 20% rayon. In all honesty this is a pretty decent towel!
A genuine DDR product
Unissued, but as said, might have traces of storage.
Recommendations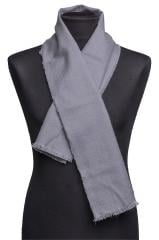 NVA scarf, gray, surplus
3.99 USD
Viewed together.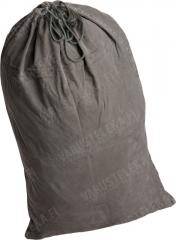 BW laundry bag, olive drab, surplus
5.99 USD
Sometimes purchased with.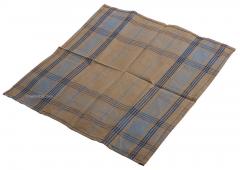 Dutch handkerchief, surplus
0.99 USD
Sometimes purchased with.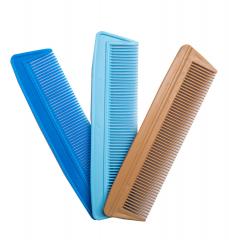 Soviet army comb, surplus, small
0.99 USD
Sometimes purchased with.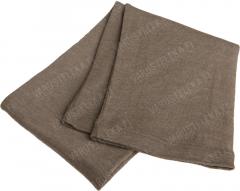 Czech wool scarf, olive drab, surplus
3.99 USD
Sometimes purchased with.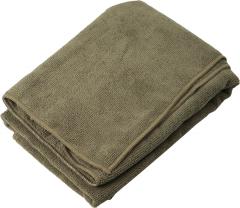 Mil-Tec microfibre towel with carrying bag, olive drab
6.99 USD
Sometimes purchased with.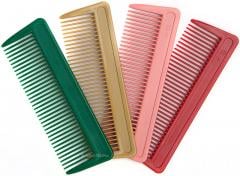 Soviet army comb, surplus
0.99 USD
Might be of interest.

Jämä butcher's apron
15.99 USD
Similar product.
Reviews
You have already submitted a review. You can edit your text by clicking on it.
Log in and write a review.
Remove filter
Suomi
(2)
English
(3)
I would recommend for a friend
Mikko V.

01.08.2016 (Edited 04.08.2016)
Tämä on tuote jonka hinta-laatu suhde ylittää kaiken. Ikeasta voit saada jotain tännepäin, tälläistä voidaan myydä jossain muussakin sisustustavaraliikkeessä, mutta missään se ei ole näin laadukas ja edullinen. Pyyhe joka tekee mitä sen kuuluu, tuntuu vanhanaikaisen miellyttävältä. Tämä toimii laudeliinana vanhassa saunassa, savusaunan naamapyyhkeenä ja vanhan pirtin käsipyyhkeenä. Tässä on jotain mitä meidän mummojen aikaan oli ja nyt ei enää ole. Laatua pienellä rahalla. Ostan lisää kun tulee.
4
0
I would recommend for a friend
Ville L.

02.08.2016 (Edited 04.08.2016)
Retrohenkinen pyyhe keittiöön, vessaan yms. Aikuinen mies saa tällä etupuolen juuri ja juuri piiloon, eli saunomiseen ei välttämättä paras. Tietty jos reissussa pulahtaa vaikkapa järveen eikä tarvitse piilotella, saa tällä kyllä itsensä kuivattua.

Materiaali on ihan mukavan tuntuista eikä näitä ole pienet lapset vääntäneet kaukoidässä.
2
0
I would recommend for a friend
Christopher S.

20.01.2018
Ordered 4, one had a yellowish spot on it. It "should" come out in the wash. Regardless they seem to be really nice quality for what they are, and will make great kitchen hand towels or travel towels.
1
0
I would recommend for a friend
David E.

17.06.2018
I have 4 of these and three more on the way. I use them for bath towels as well as travel towels. Mine were like new with no stains or other stuff whatsoever.
0
0
I would recommend for a friend
Marty H.

21.06.2018 (Edited 03.10.2018)
I recently bought 3 of these. I intended to use one as a lining for the inside of a 1970's Coca-Cola crate that I was transforming into a planter (which I did, and it works very well for keeping the topsoil from leaking out the slats on the bottom of the crate), and the other two I intended for personal use. The towel is a bit small for a bath towel, but works great for a travel towel (never hurts to be prepared by carrying something bigger than a hand towel, but smaller than a full size bath towel)... as such, one towel has a permanent spot in my toiletry kit. The towel also works great for a towel for drying off my face after washing it or shaving, and for drying my hands which saves me from using my bath towel for that (I prefer it over my normal hand towels for that purpose). In the coming weeks I'm considering ordering a few more, because despite the fact that these came from one of the countries East of the Iron Curtain (you know... the countries that were bullied into Bolshevism by Communist Disney World, a.k.a. the USSR), these are well built towels. Of course, what would I expect out of the Germans? Even the East Germans were great at manufacturing stuff (engineering and manufacturing are what the Deutsch do best)!

Two of my towels did have a small, yellowish storage stains. One of those got used as the liner for the Coke crate planter box, so I honestly didn't care on that one, while the other one got laundered so I can use it in my toiletry bag for when I travel. The latter one's stain was in the corner of the towel, and did not come out in the wash the first time around. Since the stain was on the white portion in the corner (and not on the grey stripes in the center), I was easily able to treat it with some Clorox bleach, and it came out completely on the second wash.

I'd definitely recommend these to anyone looking for a good travel towel, or a good towel that's not quite as large as a normal bath towel, but bigger than a hand towel.
5 out of 5 stars from me!
1
1