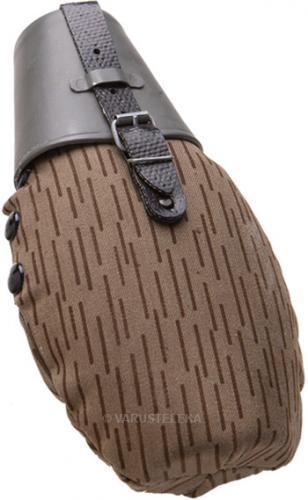 NVA Canteen with cover and cup, surplus
Price 5.99 USD excluding VAT
Trouble with the metric system? Try our converter: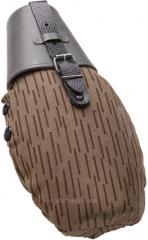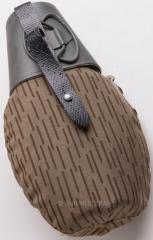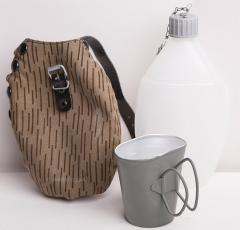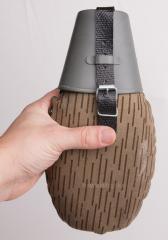 This drinking system has it all; a "modern" plastic bottle, a practical pouch and a lovely grey cup. The layout resembles the German WW2 issue, but with an East German plastic touch.
Used until the fall of the Wall. The UTV model (which didn't differ that much) was meant to replace this but never had a proper chance before it all came to an end.
Genuine DDR surplus
Sometimes used, sometimes not. In any case we recommend a thorough washing before use.
Recommendations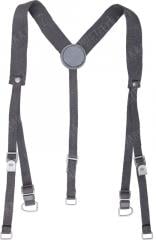 NVA Y-suspenders, gray, surplus
2.99 USD
Viewed together.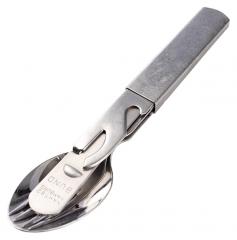 BW field cutlery set, surplus
9.99 USD
Might be of interest. Temporarily out of stock.
NVA webbing set, surplus
27.99 USD
Might be of interest. Temporarily out of stock.
Reviews
You have already submitted a review. You can edit your text by clicking on it.
Log in and write a review.
Remove filter
I would recommend for a friend
Seth B.

15.10.2016 (Edited 22.03.2017)
Bought it for the cover and cup, the canteen I will be recycling. It's probably full of BPA and sadness, neither of which am I interested in ingesting.

The cover and cup are cool, and should fit over most other canteens of a similar size. The cup may not nest well, though.
7
17
I would recommend for a friend
Abrahim R.

12.12.2016 (Edited 12.04.2017)
Unlike the other guy, I'm using the canteen itself and not using the cup. The paint on the cup chips off kinda easy and I don't trust the low grade aluminum (though I've used it a couple times in a pinch without too much issue). The other guy seems to have more luck with his cup, mine might just be from a shittier batch, or I'm being a weenie. The bottle works, if yours has a yellow plastic insert under the cap pop it out, it'll stain your water yellow and shatter on it's own if you try to clean it. It's probably a shitty watertight seal, just hand tighten it as much as you can, I haven't had any leaks since. Cup sits crooked, they didn't calculate for their own buttons when they arranged the system, you can force it to work but it'll scratch the paint off the buttons into the cup. But hey, $6 and you get a canteen setup that works adequately after some deep cleaning.

Update: I took a pair of pliers and yanked the second button from the top entirely off. Cover didn't rip and now the cup can sit evenly without getting black paint rubbed onto it.
16
1
I would recommend for a friend
Ivan Z.

10.02.2017
Great price but I wish the listing said there's a good amount of rust on the metal parts, the raindrop cover got stained a bit from it too. I'm sure some light steel wool and washing would fix it up.
7
0
I would not recommend to a friend
peter s.

02.06.2017
My NVA canteen arrived used with all manner or bio hazards /fungi on the inside of the canteen & cup
So had to ditch it
18
18
I would recommend for a friend
Chris S.

27.09.2017 (Edited 21.03.2018)
Excellent value for the money! I bought a bunch and all were clean .I have also noticed 2 variations each for the bottle and the cover.

The cap is connected to the bottle by a chain in the early models and by a plastic arm in the later ones. Presumably the rattle of the chain against the cup lead to the change.

The cover comes in an early 4 button model and a later 3 button model. The change in cover seems to predate the change in the bottle. The 4 button version can cause the cup to sit crooked when attached. The 3 button model has wider spacing and solves the problem.

Tip: If you have the 4 button cover and would like to correct the crooked cup issue, try this before "yanking the second button off" with pliers as suggested above. Slightly squeeze the long sides of the cup together at the rim. This will make the cup slightly thinner and a bit wider. This should allow it to clear the button, though it may sit slightly higher.

I have yet to experience the yellowy water caused by the cap liner that some have mentioned, but I don't use them much. Rather than removing the liner, I gave each liner a thin skin of silicone. Problem addressed before it started.
5
0
I would recommend for a friend
Nelson S.

29.09.2017
A good piece of history.. At least mine! It came with a little bit of rust in some buttons , and the cup is damaged, misses the handle and the retainer of the strap but the strap holds it anyway.. The cup was full of dried coffee stains! If i added some hot water i think i be able to make another one! The bottle was ok but with some dirt in it, nothing that a good wash cannot solve.. Overall its a nice canteen for the price! Another one for the collection!
1
0
I would recommend for a friend
Carlos A.

13.10.2017
Works great, just make sure to clean it thoroughly and remove the plastic thing inside de cap, it makes the thing smell weird and it will end up disolving into the water.
2
0
I would recommend for a friend
Steve B.

21.12.2017
Bought a number of these, all came brand new. Looking to keep the cup with my crusader mug for that espresso moment and use the bottle as a mega meths bottle for my trangia.
2
1
I would recommend for a friend
Thomas W.

06.09.2018
Arrived in filthy condition, but some scrubbing and washing has brought it to a serviceable standard. Not a bad purchase for your money
0
0
I would recommend for a friend
Dallin F.

15.10.2018
Awesome!
I used this on my Cadet FTX along with the BW webbing belt, BW back pack.
and I got many complements by the warrants and CO's and other cadets, cup smelled weird and cup was yellow inside but I just cleaned it, down side the inside of the bottle was kinda "stanky" but I just put my water inside and did not care.
best investment of my life (holds canteen close to face) "I love you German canteen"
Canada approves
4
0
I would recommend for a friend
Owen D.

18.12.2018 (Edited 20.12.2018)
Dont expect to drink anything from the plastic canteen, it is not safe to drink from. But that being said, you can definetly use the cover and cup for collecting or even possibly another canteen that would fit into the cover.
0
0