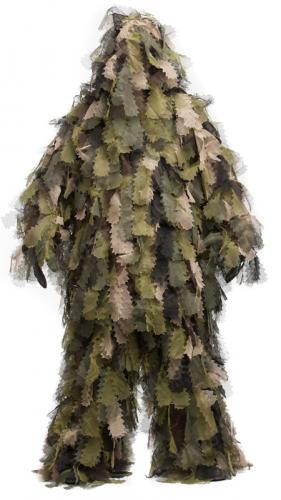 Mil-Tec Oak Leaf 3D ghillie suit
Price 69.99 EUR including VAT
In stock 16 pcs. Also available in our walk-in store.
Sold 1 pcs in the last two weeks.
Trouble with the metric system? Try our converter: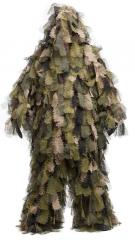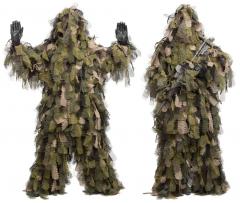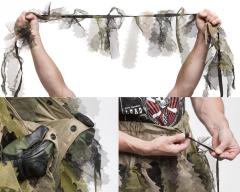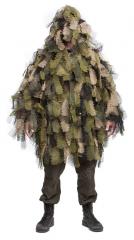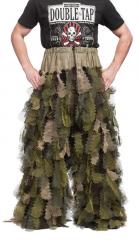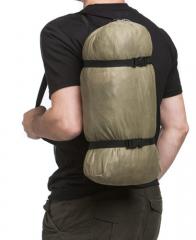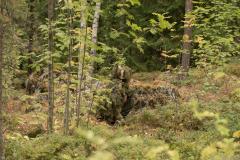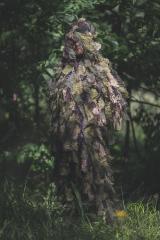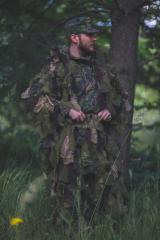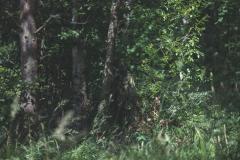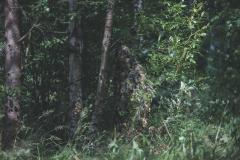 A proper ghillie suit straight out of the package, but with some personal touch-ups this rocks even more! Traditionally the actual camouflage consists of hessian threads. However these are covered in leaf-like mesh pieces and thus work better in lush green forests instead of the dark and stingy pine hell we mostly have here.
This suit naturally consists of trousers and a hooded jacket. Each item is generously lined with rather convincing faux oak leaves in different colours - these have a mesh construction, creating a nice 3D camouflage. Comes with a carrying bag and two suit fastening straps, which are used to compress the outfit for easy transport. The jacket closes with snap fasteners. The pants are fairly loose, but can be tightened with an elastic band at the waist. Also icluded is an elastic ghillie gun wrap, which is 1,5 m long.
Made of polyester mesh, with added fabric strips every 10 cm.
This suit has been given some kind of fire retardant treatment, which is pretty neat considering that you'll essentially be wearing thin strips of polyester. This doesn't mean it's fireproof - it just won't light up as easily as untreated polyester would. Still, we recommend taking care around fires, as a burning sniper is a bit of a give-away.
Factory new, made by Mil-Tec.
Size info
Because of the nature of a ghillie suit, this fits just about anyone and can very easily be "tailored" to fit better if really necessary. So far we have managed to get it right for anyone, ranging from a 160 cm tall small woman to a large, tall man.
These might also interest you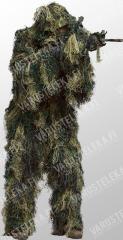 Mil-Tec Ghillie suit
69.99 EUR
Similar product.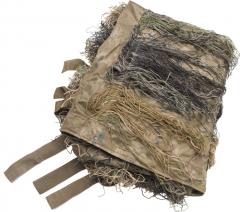 Mil-Tec ghillie cape
24.99 - 49.99 EUR
Similar product.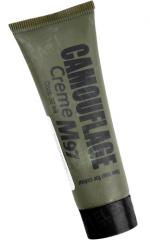 Kemex M/97 face paint
4.99 EUR
Often viewed together.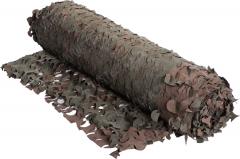 Camo net, green/brown, 2 m wide, green/brown, by the metre
8.99 EUR
Often viewed together.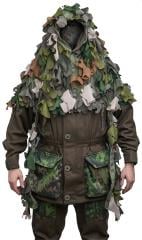 Snigel Design Ghillie Cloak 14
229.99 EUR
Similar product. Temporarily out of stock.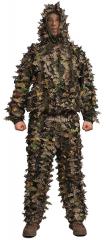 Mil-Tec Wild Trees 3D HD Ghillie suit
129.99 EUR
Similar product. Temporarily out of stock.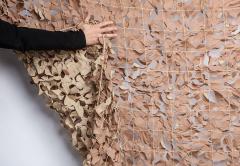 British camo net, 2 x 3 m, khaki, surplus
29.99 EUR
Might be of interest.
Log in and write a review.