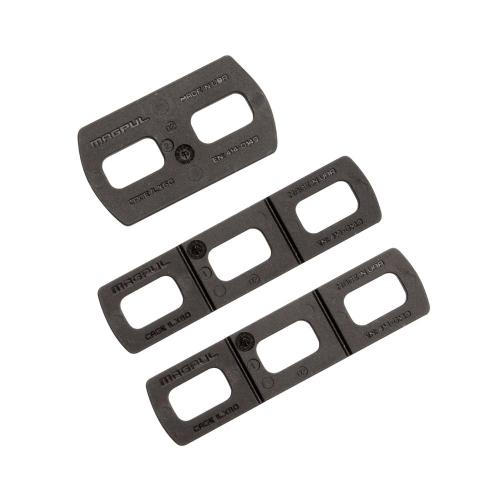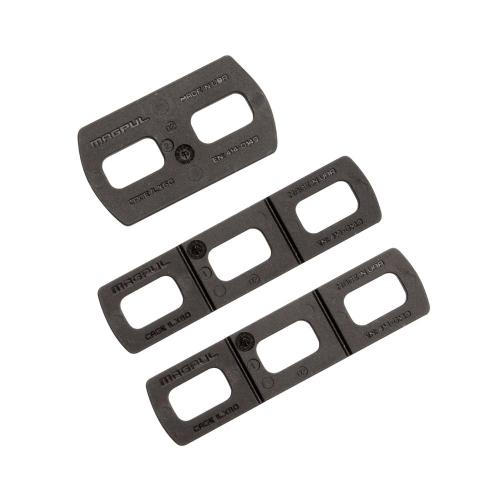 Magpul
Magpul M-LOK to MOE Adapter Kit, Fits MOE Hand Guard
Price 12.99 USD
excluding sales tax
The M-LOK to MOE Adapter is designed to adapt M-LOK accessories to legacy MOE Hand Guards and Forends.
In stock 2 pcs.
This product is unlikely to be restocked and will be hidden from our website once it's out of stock.
Trouble with the metric system? Try our converter:
The M-LOK to MOE Adapter is designed to adapt M-LOK accessories to legacy MOE Hand Guards and Forends.
The M-LOK to MOE adapter plates are customizable to length by snapping sections off at the pre-determined locations which help ensure a near seamless installation. Adapter plates of various sizes and all replacement hardware are included.
This doesn't do anything permanent to the other parts being installed - perfect for careful people who worry too much! If you're itching to get some Dremel-produced polymer dust into your lungs, don't buy this adapter but do read on.
How does the M-LOK to MOE adapter work?
To understand the function of the adapter, you must know that MOE slots are smaller than M-LOK slots. The M-LOK T-nuts won't be used and you will need access to the backside to install the weld nut in the ordinary MOE fashion.
If you use weld nuts behind the mounting surface without this adapter, you run into an issue with the M-LOK recoil mitigation lugs that face the handguard: they won't sink into the MOE slots. That's where these adapter plates come to the rescue, providing a recess for the lugs to sink into and get a full-size engagement surface with the handguard.
Alternatives to the adapter
With the above knowledge, you probably already figured out two other ways to solve the problem: reaming the MOE slot to 7 mm width (and possibly 32 mm length) to mount M-LOK stuff as is (incl. the T-nuts), or filing the recoil lugs off your M-LOK accessory to make it flush with the MOE-slotted surface.
Enlarging the hole rather than neutering the thing that goes into the hole sounds better to us. Wonder why.
Neither of these is reversible and it does take some skill so you probably know the disclaimers about your own risk blahblahblah already. If you're not feeling confident enough, have a beer first. That's what surgeons did back in the days.
Compatibility note
While the M-LOK to MOE Adapter Kit is compatible with most Magpul-produced M-LOK accessories, the M-LOK QD Sling Mount requires longer socket head cap screws which are not included in the kit and will need to be purchased separately.
Made in USA
Made by Magpul
Magpul Industries is an American designer and manufacturer of firearms accessories and related items. The name comes from the first product released in 1999, a rubber add-on to a 5.56 mm STANAG magazine to help pulling it out of a pouch. Anything that says "Magpul" is most often well designed, which means it gets the job done but is also simple. We like their attitude.
All products: Magpul
Recommendations
Loading products...
Reviews
You have already submitted a review. You can edit your text by clicking on it.
Log in and write a review.