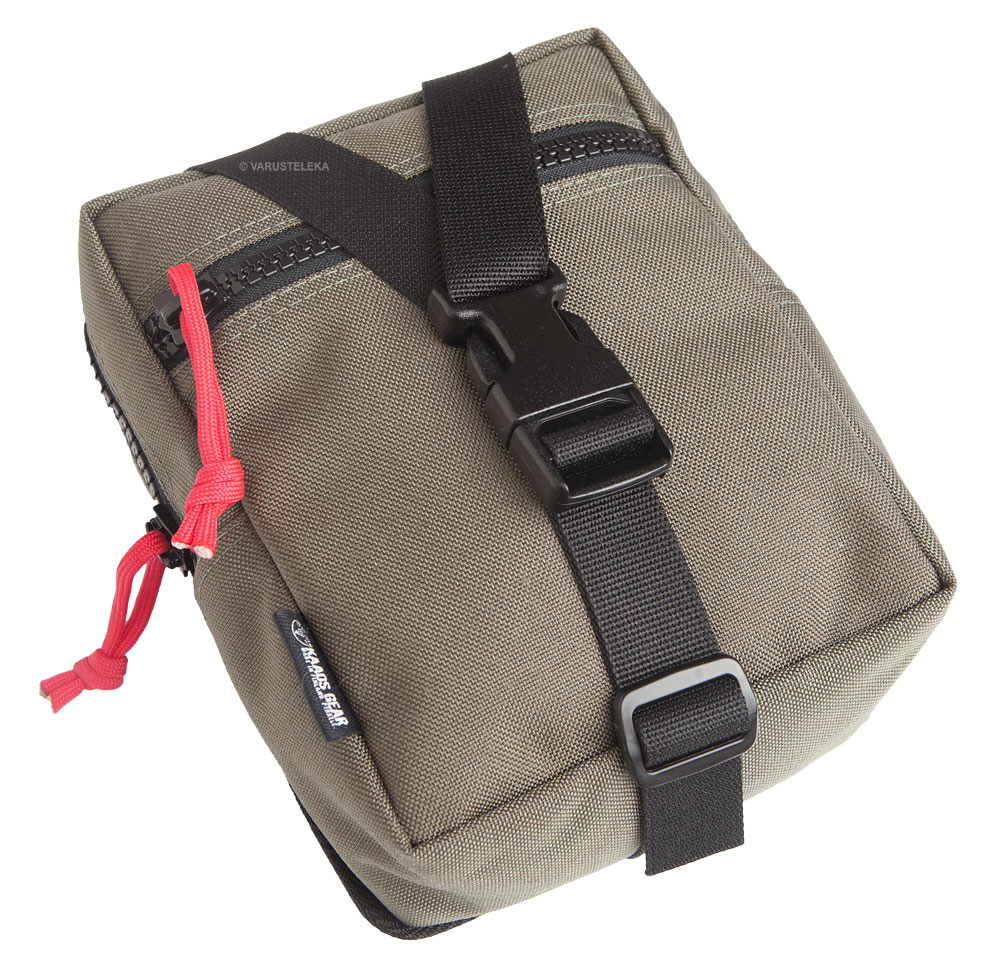 Trouble with the metric system? Try our converter:
These might also interest you
A standard size IFAK, designed and made to measure to fit exactly the medical gear issued to Finnish SF personnel. Tear-off design, the pouh can be quickly ripped off it´s mount for very easy access to the contents. Proper Finnish made quality gear!
Kaaos Gear makes two sizes of IFAKs. This larger model is designed especially to carry the contents of the Finnish military SF IFAK. The issued stuff is not the smallest and on the market, so this pouch can easily be turned into a CLS pouch by choosing the contents based on pack size.
Pouch dimensions approx. 18 x 14 x 7 cm.
Zipper opening, the front half of the pouch opens up for access to the contents.
A flat zippered pouch on the outside, for papers or other small trinkets.
The inside of the pouch is not divided in any way, but the shape and design means that your gear will not fall out by accident.
Hook velcro on the back side.
The mount attaches onto PALS webbing with two MALICE clips (included with the pouch). The pouch attaches onto the mount using velcro and is secured by a SR buckle strap.
The back side of the mount can be used to store a pair of shears.
As the front of the pouch opens up only half way your medical supplies will not fall out by accident, but they are all easily accessible for quick use. In case you want to carry some smaller items such as band-aids etc. these can always be packed in a ziplock bag and stuffed in behind the tourniquets and bandages. Simple, clever and functional!
Proper MILSPEC Quality
All materials and components used by Kaaos Gear are MILSPEC grade. 1000D Cordura, YKK zippers, ITW Nexus buckles etc. Well made gear for real use!
Made by Kaaos Gear of Finland
Kaaos Gear began their business in 2014 and has since quickly grown and gained a good reputation as a maker of high quality and functional gear. Kaaos Gear products are used by Finnish SF personnel and emergency services. We are both honoured and proud to offer this fine gear for consumers worldwide! Made in Finland, Perkele.
Log in and write a review.