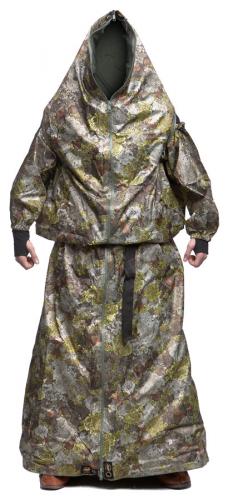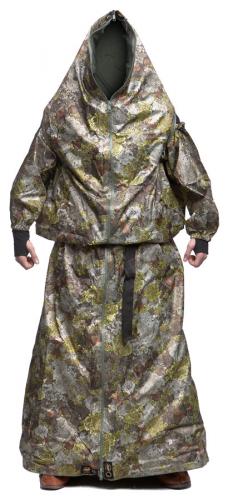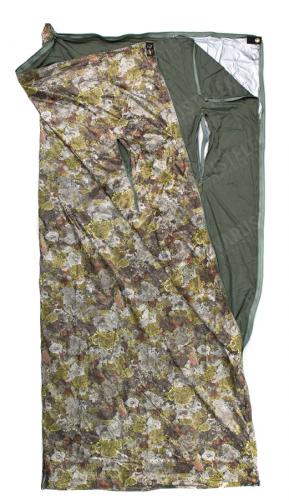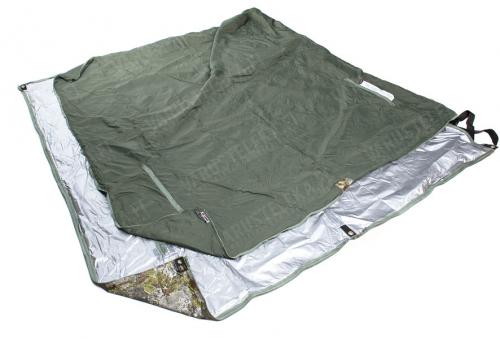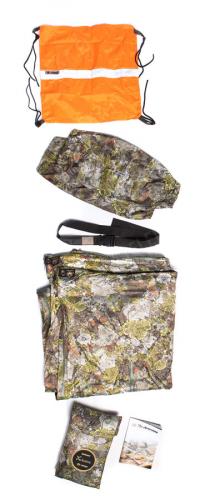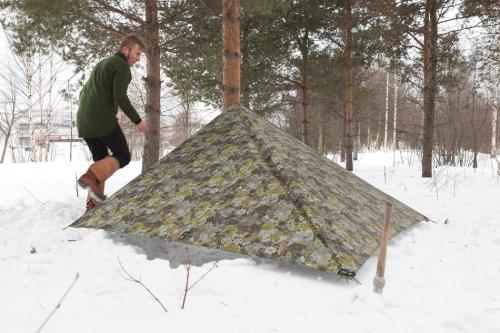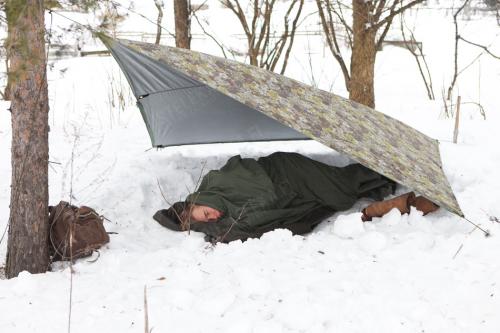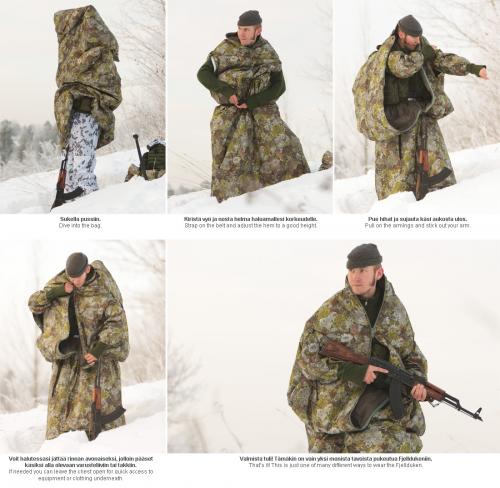 Jerven Fjellduken Exclusive
Price 217.99 USD 289.99 USD excluding VAT
The ultimate piece of outdoors kit, the Fjellduken Exclusive is truly worth its title. This is the shell of the Exclusive, combined with the therman lining you will have possibly the most versatile piece of multi functional sleeping and clothing kit available! Independentyl the shell functions as a tarp, wind sack, sleeping bag or poncho.10 year warranty!
This product is unlikely restocked.
Trouble with the metric system? Try our converter: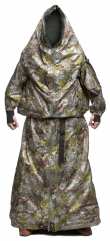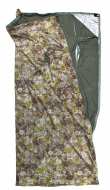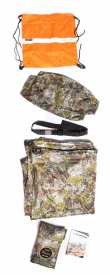 The ultimate piece of outdoors kit, the Fjellduken Exclusive is truly worth its title. This is the shell of the Exclusive, combined with the therman lining you will have possibly the most versatile piece of multi functional sleeping and clothing kit available! Independentyl the shell functions as a tarp, wind sack, sleeping bag or poncho.10 year warranty!
Attention: The thermal lining is sold separately!
The Fjellduken Exclusive represents the pinnacle of Jervens work, the two piece design gives you both a shelter and a separate sleeping bag, zipped together they form a fully weatherproof sleeping bag, wind sack or a warm cloak.
You won't find any hi-fi bullshit in your Jerven bag, the technical bits start and end at the zippers, that's it. All of Jervens products are made and developed by the very same people who use them. The unique design and materials make the Jerven bag an incredibly versatile and high performing piece of equipment. This is not your standard modern trinket, which relies on never ending lists of one after another more trivial properties and features to impress people, this is simple perfection at its best!
The package includes
The Fjellduk Exclusive itself, measurements opened up approx. 204 x 220 cm, weight approx. 750 g.
A carry pouch with belt loops and a outer pocket for a rescue flag.
A pair of Armings, sleeves made from the same stuff as the Jervenbag itself, aluminium coated and waterproof JervenTextile.
A 150 cm long belt, to secure the Fjellduken around your waist in its overcoat-like configuration.
A rescue flag, 50 x 50 cm in size. Never go out in the wilderness without this little life insurance in your pocket!
Removeable Primaloft liner sold separately!
Online user manuals
The good people at Jerven As have been so kind as to provide their user manuals viewable online:
Numerous applications

Many of the notes below apply to the Fjellduken Exclusive combined with its detachable PrimaLoft liner. This item here is just the shell. You'll get the most out of it by purchasing the one or both of the liner types.

Tarp and shelter

The 204 x 220 cm Fjellduken is just the size you need to construct just about any kind of windshield or shelter. Each corner has a leather reinforced grommet for pegs or lines. The aluminium coating reflects heat, the principle is the same that emergency blankets rely on. This means that heat from a fire, stove or your very body won't go to waste. We won't go into detail regarding every different setup there is, we trust you know this stuff.

When the shell of the Fjellduken Exclusive is set up as a tarp, the liner can be removed and zipped to form a sleeping bag!

Cloak or poncho:

Using the zippers and the belt you can turn your Fjellduken into a simple overcoat for sitting on watch. This loose fitting poncho style thing may look like something out of the Dark Ages, but performs very well. You can either keep your hands under the folds with your rifle, or stick them out through zippered openings and wear the Armings that come with the Fjellduken.

This is the perfect setup for a hunter or wildlife photographer, you can keep your hands and tools, be it rifle or camera, warm and ready under the Fjellduken, to be pulled out in an instant when the moment comes. The Fjellduken will keep your hands warm and trigger finger ready to feel the squeeze.

The Fjellduken is a treasured piece of kit in a soldiers pack - it is very popular among snipers, for apparent reasons. "From personal experience I can say that laying motionless on the wet moss inside a camouflaged observation post for hours on end through a freezing autumn night, staring at some bloody road through your NVG can really eat at you. That is one of those moments that I wish I'd had something like the Fjellduken."

This kind of a cloak is just the thing when stopping for a break, pull it on, zip it up, get out your field stove and get a cup of coffee going - all inside the Fjellduken! Zipping it up like a windsack around you let's you fiddle around inside with whatever you like, no matter the weather outside. You can also zip up the edges and wear the Fjellduken as a poncho, it's large enough to cover most backpacks!

Sleeping bag

The exclusive feature of the Exclusive is the removeable liner, which can be used as a sleeping bag on its own, or zipped onto the shell to form a totally wind and waterproof sleeping bag of extreme warmth.

Fold the Fjellduken and zip it up, you now have a 102 x 220 cm sleeping bag with all around insulation against wind, rain and cold, all zippers are two-way and double sided, so you can operate them from inside the bag. The large size means that you can easily fit kit and clothes inside. A special feature on the Exclusive: all zippers are silicone coated, giving them a very good resistance against water!

The PrimaLoft filling is great stuff, it doesn't absorb water and is highly effective even in thin layers. Choose the appropriate liner weight for the situation at hand and the Fjellduken Exclusive will perform perfectly all year round. With a 170 g/m2 liner attached and a 60 g/m2 liner inside as extra insulation you can safely watch from the warmth of your Fjellduken even as Hell freezes over. The air sandwiched between the two bags further add to the insulation, and even just a fleece liner makes a remarkable difference.
Materials
Shell: JervenTextile - 100% water and windproof, aluminium coated polyester. Really tough, a 5 cm wide strip can carry a 50 kg weight!
Filling: Polyester 200 g/m2 (old type), PrimaLoft 60 or 170 g/m2 - Primaloft was developed for the US military. It does not absorb water, thus keeping you warm no matter what the conditions are. PrimaLoft filling is a recent upgrade in Jervens inventory, they started using it in 2011.
Zippers: YKK - a high quality maker you can trust. These are sewn on with care, making it almost impossible for the zippers to snag onto the lining.
Care
Nothing lasts for ever, but the Fjellduken will serve you for decades if you look after it properly. A Fjellduken should never be machine washed, if you absolutely need to wash yours, do it by hand and air dry only. After washes or prolonged use it is recommended to treat the Fjellduken with a water repellant spray to keep it waterproof. If you stab a hole in yours there are patches available, contact us if the need arises!
Material limits
However wonderful the Jervenbag is it still obeys the laws of physics. The content of this section is probably self explanatory to most people interested in the Fjellduken, but let's make it clear.
Waterproof:JervenTexile is a 100% waterproof material, but the construction is not. Zippers and grommets can let in water, wind and snow, just like any sleeping bag. These matters are easy to overcome - fold the zips downwards and pinch in the corners, or just cover the grommets with tape! A special feature on the Exclusive: all zippers are silicone coated, giving them a very good resistance against water!
Condensation: The 100% waterproof JervenTextile doesn't let in water and neither does it let it out, this means condensation. "Oh no" you say, "no Gore-Tex?" Run and hide if you can't live with some moisture, the level of condensation within the bag is nothing to worry about.
This, however leads to maintenance - just like women, your Fjellduken requires some attention after use. Unlike women though, your Fjellduken is quite satisfied by simply getting hung out to dry over a door or line. Remember this before folding it onto the shelf after a walk in the woods, or else you will have a very expensive piece of smelly, moist cloth, still 100% waterproof and warm though!
The good people of Jerven have through decades of experience and testing come to the conclusion that a 100% waterproof material with some condensation is far superior to a breathable membrane, that will eventually let in water. Jerven products last for decades due to the strength of the materials used and high quality of construction, trust the Jerven staff when they say that this really can't get any better - they really know what they're talking about!
Some scientific facts

"The most extreme test was carried out in Finland in co-operation with Dr. Hannu Rintamäki at Oulu Regional Institute of Occupational Health. In the wind tunnels in Oulu the temperature was lowered to -40°C, and with the wind factor this corresponds to minus 80 degrees. During such conditions naked skin would freeze in 15 seconds. The test-persons therefore had to be inside the Jerven Bag before the fans were switched on."

Testin tulokset: "Inside the Jerven Bag Original: -20°C, a difference of 60°C outside/inside. Inside the Jerven Bag Thermo Extreme: +8°C!!, a difference of 88°C outside/inside."
10 year warranty
This is really something, Jerven offers their products a 10 year warranty, such trust in ones work is not found often, if at all, these days, even moreso when talking about kit for field use! The warranty covers manufacturing flaws in the textile and seams, not fires, stabbings or you losing your camouflage Fjellduken in the woods. The Fjellduken usually has a lifespan of 10-15 years, so we are really talking about something here that is worth the money!
Made by Jerven of Norway
Jerven bag, those are almost words of power among hunters, outdoorsmen and soldiers the world over. Jerven has been making the Fjellduken since 1982, besides the obvious hunting trips and hikes the Fjellduken has seen action in Afghanistan in the hands of Norwegian and Danish special forces and even the Finnish defence forces have recently adopted Jerven bags for arctic use.
Recommendations
Loading products...
Reviews
You have already submitted a review. You can edit your text by clicking on it.
Log in and write a review.
Remove filter
I would recommend for a friend
Tish T.

27.10.2018 (Edited 19.02.2019)
- To update my earlier post I used the Fjellduken Exclusive with the 170 mg primaloft liner over the last week. The temperature in Ontario was minus 30 to minus 34 degrees Celsius with windchill. The Fjellduken Exclusive / 170 mg liner performed well with an inflatable sleeping mat inside when I wore a full set of woolen long johns (with top), thermal socks, a fleece jacket, and a wool toque. I also wore a wool jac coat (from Bimidji Woolen Mills) which is a 30 ounce unlined wool jacket.My only complaint is that the Exclusive is a little too tight for sleeping purposes to wear winter kit inside if you are around 6 foot / 200 pounds (with kit). I wanted to try it with my Carinthia 4, but I felt like I was stuffed into a sausage casing. I will try the Exclusive / 170 mg Primaloft lining with upper body layers in the next cold weekend. To be honest, for extreme cold weather use, consider the Fjellduken King Size which is only 60 mg Primaloft, and wear a full parka, or 3 season sleeping bag inside. The extra room is very important for comfort and heat retention as you can adjust your upper body clothing as needed. I strongly recommend that Fjellduken considers developing a King Sized version of the Extreme (with the 170 mg lining).

- I purchased the 170 g/m2 liner some time ago and recently received the Executive. After some experimentation in my backyard, I found that the combination (Executive and lining) paired with a Carinthia Defence 1 sleeping bag was warm in 3 to 5 degree Celsius weather (with no wind or precipitation), wearing thin long johns. I look forward to testing the Executive, liner with the Defence 1 and Defence sleeping bags over the winter. I believe that the removable liner should work well after extreme cold nights when there may be some frozen water (from condensation) between the outside layer and the primaloft lining. The removable liner will certainly help in drying out the bag afterwards. My only concern is that the the size of the folded Executive with lining is a little tight for a full winter parka (and snow pants). I usually wear a size 46 - 48 (North America size) jacket in the winter. I recently found that the wider King Sized Fjellduken fit me very well inside a Finnish M05 (Finnish version of Carinthia Defence 4) sleeping bag (with long johns). The point I am trying to make is that the Executive and 170 g/m2 liner appears to be a little tight for anyone much larger than 6 foot, 210 pounds with full winter gear on. Overall though, I think the combination Executive / liner will work very well as a thermal cloak, emergency shelter, and bivy bag as long as a larger user realizes that it will be a little tight for sleeping purposes with full arctic kit.
4
0