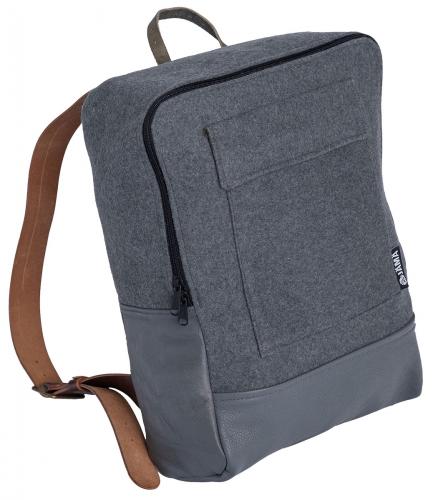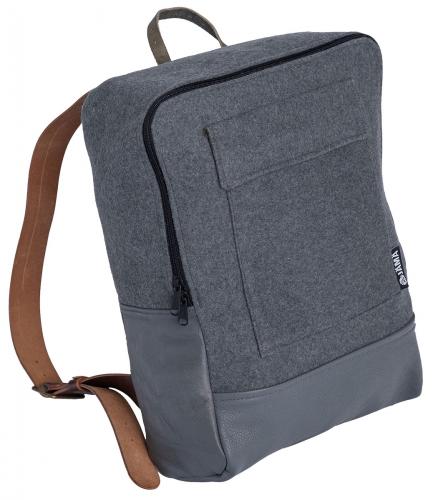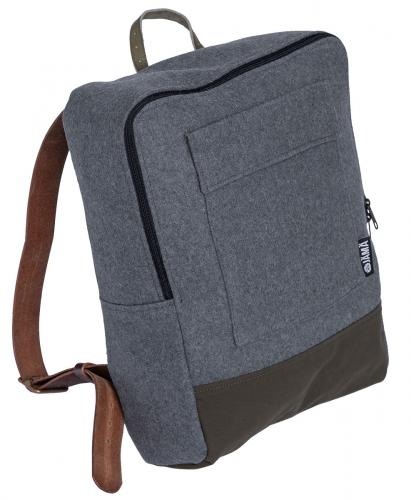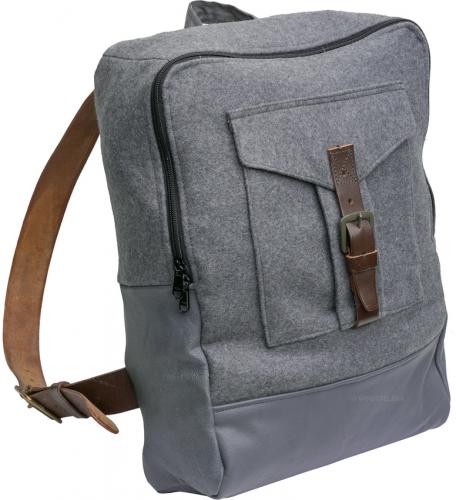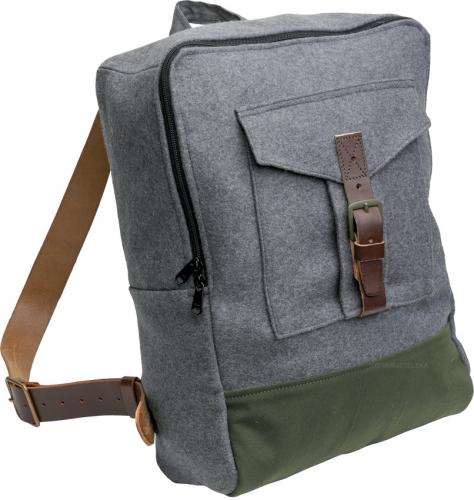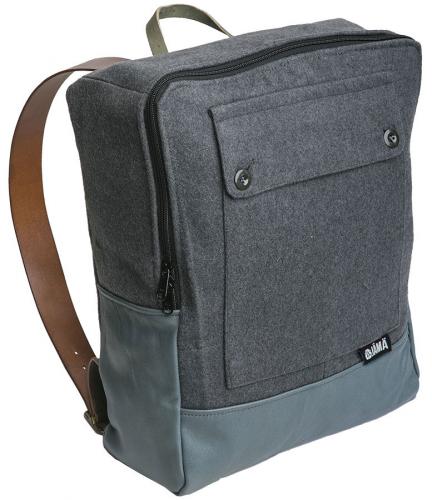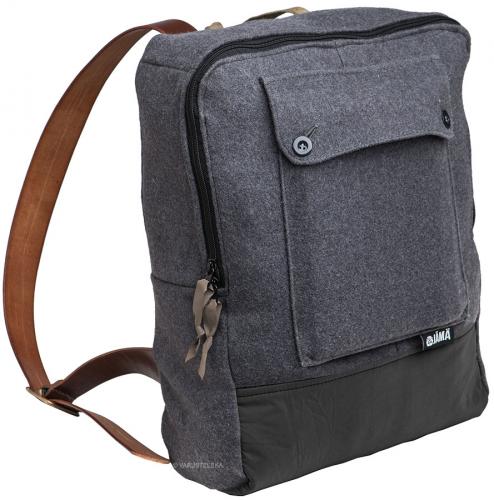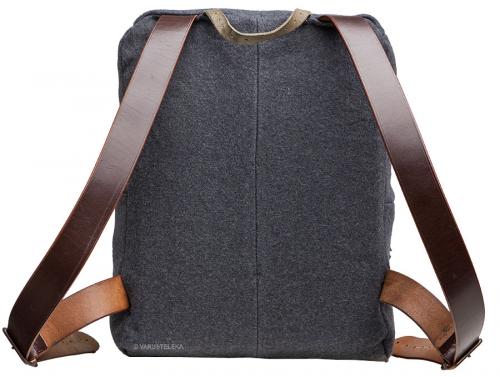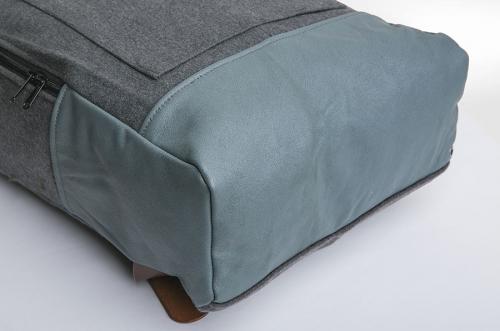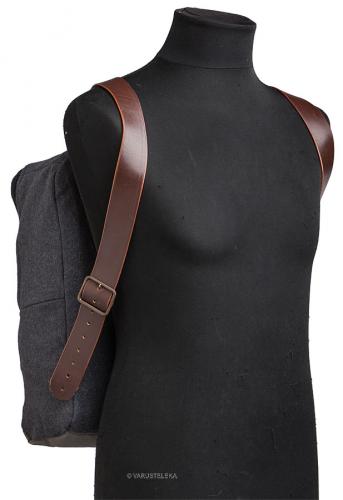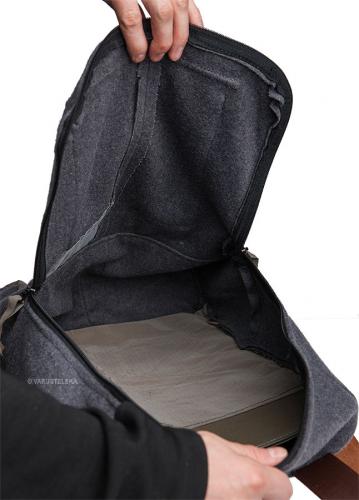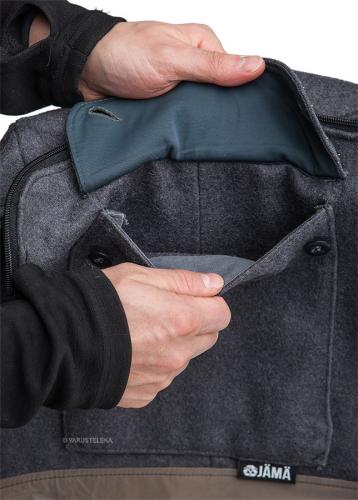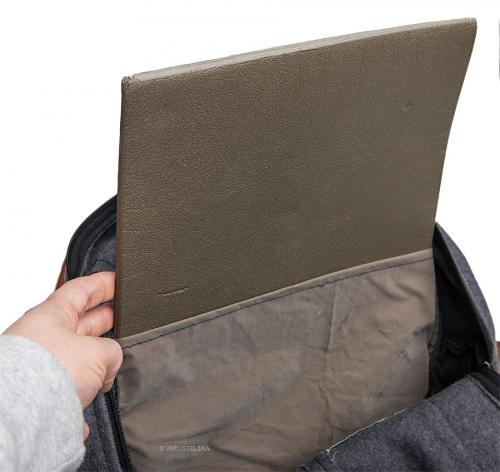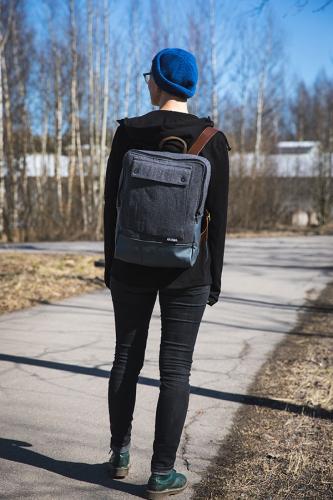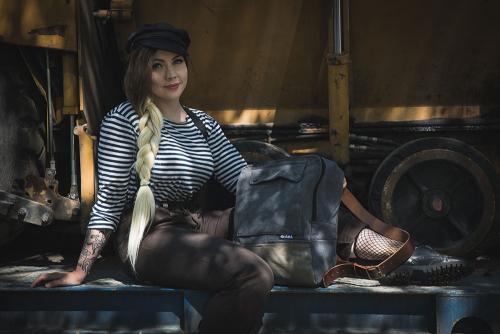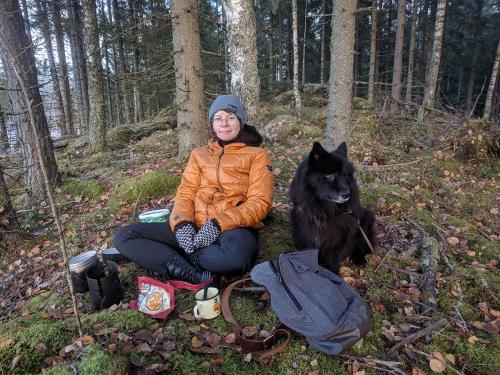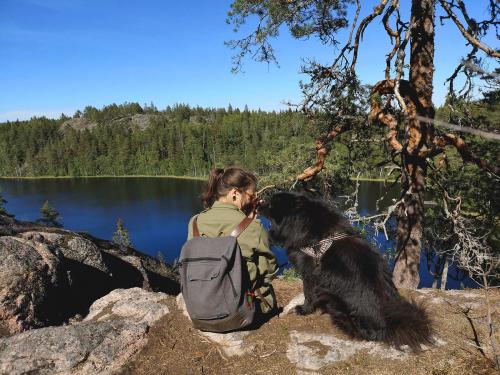 Show all: Jämä
Jämä wool backpack
Price 94.99 USD
excluding sales tax
Feeling the need to be strange yet stylish? Do you need to display your ecological values? Are you in your heart a peace-loving hippie, but still military gear has its strange allure to you? Look no further you hipster POS, here's a backpack for you.
Loading products...
Trouble with the metric system? Try our converter: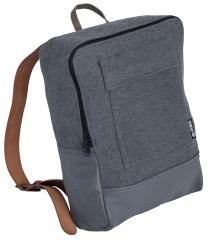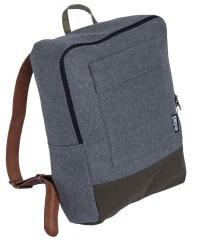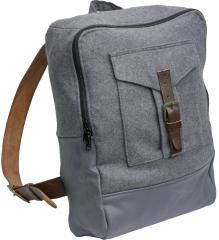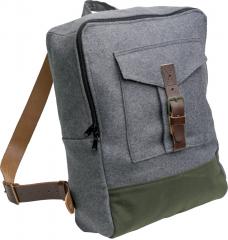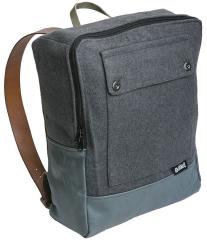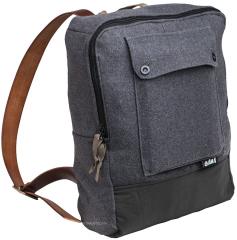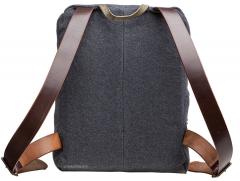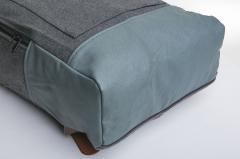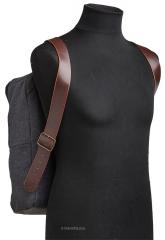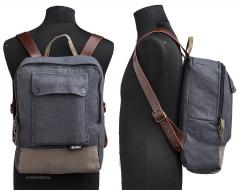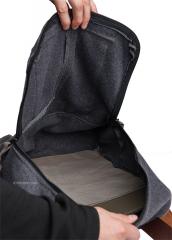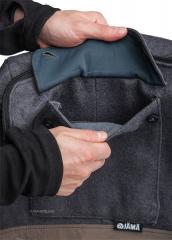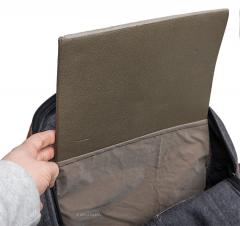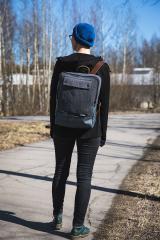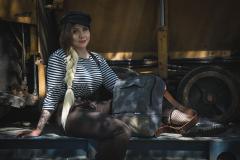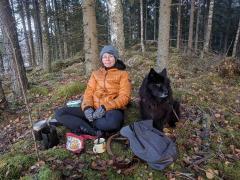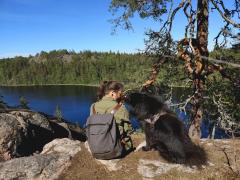 Feeling the need to be strange yet stylish? Do you need to display your ecological values? Are you in your heart a peace-loving hippie, but still military gear has its strange allure to you? Look no further you hipster POS, here's a backpack for you.
No, really, this is a good little pack for the urban dweller for their daily carrying needs. Definitely made in the same style as our ol' hipster bag (it's nowadays so underground that the masses don't even know what it is).
Recycled stuff
This daysack is made entirely of wool, leather and has a reinforced bottom. Included is a simple stiffener cut up from factory surplus foam mat material. The models with a flap closure with buttons are made from old children's size Finnish army trousers, which means gray wool. Flap closure with a buckle means the same stuff, which we found by the meter. Straps are made of Swiss army belts which were too short so no-one would buy them. You can punch more holes in them if needed.
Material and care
Wool does not only look and feel good, but it's also somewhat water repellent and very much stain repellent. It doesn't easily gather smells and airing out and some brushing usually is enough for cleaning. If waterproofness is required, fit a packsack inside!
Now, to be honest, wool is not an ideal fabric for rucksacks, it's not as strong in this area as Cordura or canvas. However the wool on these is THICK, so it will work fine for the intended purpose - we suggest other alternatives for hauling rocks into the woods, or whatever those outdoor survival types do anyway.
Dimensions from seam to seam about 30 x 40 x 12 cm.
Different models
Fabric bottom: bottom reinforcement made of light canvas shelter halves, usually Polish. Quite water resistant and durable.
Leather bottom: reinforcement made of West German submariner's leather trousers, dwarf sizes. Very strong and just as waterproof as you grease it up to be.
Button flap: These were Finnish trousers that were made so small no-one would buy them. For the same reason the condition was really good.
Buckle flap: These are made from the very same material, except they didn't become trousers first.
Simple flap pocket: The pocket flap is sewn on from the very top and sides.
Jämä is upcycled surplus
Jämä is a Finnish word meaning leftovers or scraps. It's also one of our house brands for equipment made from recycled or surplus materials. From time to time we accumulate stuff that doesn't sell well but is made out of outstanding materials. We've also got several capable seamstresses here, and the equation is pretty clear: cut that useless stuff apart and sew it back together to create something useful.
Because Finnish labor is one of the most expensive in the world, these are very simple, practical and rugged in design. Our development and prototype production remains in-house while most of the production is outsourced to Turku and other cities - still within Finland. Simplicity means strength: the fewer parts there are, the smaller the chance of breaking anything. Read more about Jämä.
Recommendations
Loading products...
Reviews
You have already submitted a review. You can edit your text by clicking on it.
Log in and write a review.
Remove filter
Suomi
(2)
English
(4)
I would recommend for a friend
BürgermeisterKäsekrainer

24.09.2017 (Edited 31.05.2021)
Erinomaisen mukava ja äärimmäisen tyylikäs kaupunkireppu. Lisäksi: just täydellisen kokoinen käsimatkatavara omaan lentokäyttöni.
3
1
I would recommend for a friend
riikka s.

10.08.2018 (Edited 01.06.2021)
Yksinkertaisen tyylikäs, juuri sopiva "käsilaukkukäyttöön" jos nyt moneen muuhunkin päivätoimintaan.
0
1
I would recommend for a friend
Richard R.

19.11.2018 (Edited 02.06.2021)
A bit of a honeymoon era review but..... I live in Moldova, I am an American, in the Peace Corps and I wanted a rucksack that would fit in back in Austin Texas, Graz Austria as well as the small village where I live in Moldova. I have bought stuff from Varusteleka in the past and they shipped to the States no problem, guess what they actually did the same to Moldova!

Now about the rucksackul/backpack/satchel. It is quality so far. I can carry all my materials/supplies for work as well some necessities. My laptop is safe in it, and I know for sure it is. Today it was snowing heavily and nothing in it was harmed not even paper products from water. I have a leather bottom version, I chose it because of the risk of someone slashing open the bottom so I wanted to make it a tad but more difficult. So far, after a month, it is great and exactly what I needed. The quality is high overall, and the looks rather snazzy in Chișinău while not being too far out of place. The stiffener is a bit odd, but it works great so no complaints other than my first impression.

My only complaint is the zipper, and I am getting petty with this complaint. Feels a bit cheap, and sometimes I get it caught more so than some other rucksacks I have had in the past.

So do I recommend this? Yes, depending on your situation. Read the description and it will tell you everything you really need to know. But, this is a lot of Moldovan lei to drop on a rucksack though I think it is/has been worth it for me. If that opinion changes I will update this review.
3
0
I would not recommend to a friend
Pablo V.

08.06.2019 (Edited 05.06.2021)
I loved the design, the idea, and the fabric. But, a year later, Särma's (or Varusteleka's) only flaw (bedeviling their great ideas) has made me stop using it: I'm talking about the quality of the stitching. First, it was the straps during an urban trip, and granted, I overloaded it a bit. So that one was on me, although it felt like the stitching should have been stronger. I took it to a seamstress, and all good.

But then, the stitching from the side of the pack started unravelling... For the 100€ I paid for this, I'm not going to be taking it to the seamstress all the time. I just casted it aside in disappointment.

A great idea and design, but, again, the bloody stitching.
0
0
I would recommend for a friend
Robert K.

07.08.2019 (Edited 05.06.2021)
I really dig the design of the rucksack. I also can't say anything against the quality of the product. After over one year of everyday use it's still fine.
0
0
I would recommend for a friend
Farasha E.

24.08.2019 (Edited 05.06.2021)
The leather on mine was a bit dry and needed some TLC, but that is nothing a bit of grease couldn't fix.
0
0