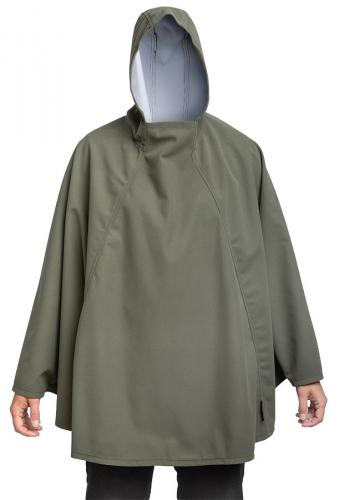 Jämä green Luhka
Price 89.99 EUR including VAT
In stock 145 pcs. Also available in our walk-in store.
Sold 8 pcs in the last two weeks.
Trouble with the metric system? Try our converter: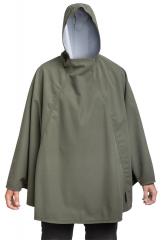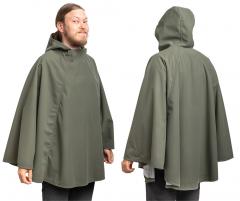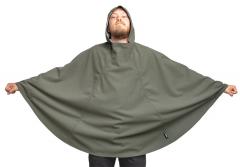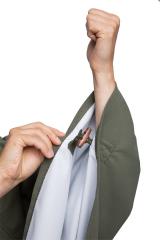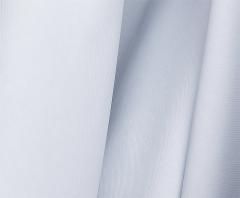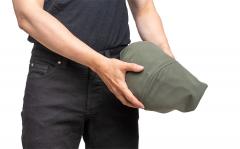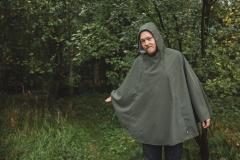 Essentially a short cape, in this case made of waterproof fabric! A compact, traditional alternative for protection from rain and wind. Not a thin shower curtain, but made of soft and fluffy PU-coated material. Rolls up to its hood and large enough to accommodate a small backpack underneath.
The good old "Laplander Cloak". The Luhka, or Luhkka, is an age old poncho style design that originates from the northernmost parts of Scandinavia. A simple and versatile piece of clothing developed by the indigenous peoples of the far north for outdoor work in a harsh climate. We got a batch of surplus hunting garment fabric from a clothing manufacturer and decided to put it in use.
A clever little detail we added is the simple toggle button "cuffs". By closing these toggles a sort of sleeves are formed at the outer edges of the cloak. These help keep the luhka in place and prevents it from flapping around wildly, quite handy when doing any kind of work with your hands.
The hood and collar area are sized to fit regular head sizes. The head hole and collar are quite tightly sized so that they cover up your neck properly for wind protection. We made the hole just a tad larger than on the woolen version.
Material
The fabric consists of a brushed, fleece-like polyester, with PU coating on the inside, making the fabric waterproof. Specs:
100% brushed polyester
PU-coating on the inside
Water resistance: 10000 mm - waterproof
Breathability: 10000 g m2/24h
Just as waterproof as regular rain capes, but we didn't opt for taped seams, those would have cost quite a bit more. However the way the seams are made is quite tight. The cape form helps with air circulation.
Care
Machine wash in 40 degrees Celsius when necessary. Hang dry.
One-size-fits-most
Since this is a poncho type cloak the only detail that is somewhat important when it comes to sizing is the hood. The hood is designed to fit "regular" size heads with a wool cap or even fur hat on. Bigger melons might be a tight squeeze with thicker headwear on.
Model's height 175 cm, width Medium.
Jämä, made in Turku
This product is NOT made here in Konala where we reside, but in Turku, 200 km West of here (it's still Finland). Manufacturer Turun Työkeskus ja Puvustamo. And the fabric is indeed surplus of clothing industry. Why don't they make Laplander cloaks from the surplus fabric by default?
These might also interest you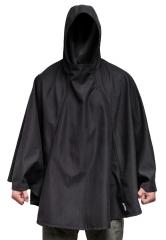 Jämä Softshell Luhka
89.99 EUR
Often purchased with.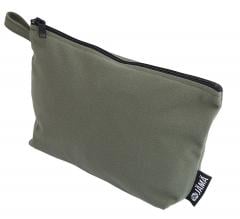 Jämä Toiletry Bag
16.99 EUR
Often viewed together.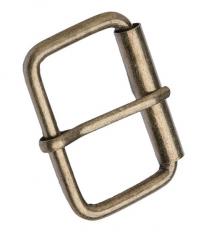 Särmä brass pin buckle, 45 mm
2.99 EUR
Often purchased with.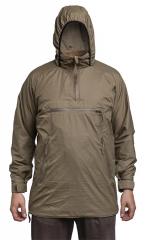 British PCS "Buffalo Shirt" thermal anorak, surplus
49.99 EUR
Often viewed together.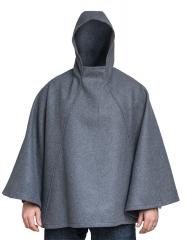 Jämä Luhka
89.99 EUR
Might be of interest. Temporarily out of stock.



Särmä Zip-off trousers
39.99 EUR
Might be of interest.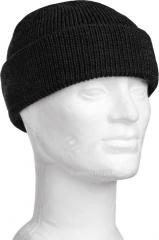 Särmä Merino Watch Cap
24.99 EUR
Might be of interest.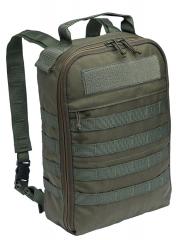 Särmä TST CP10 Mini Combat pack
99.99 EUR
Might be of interest. Temporarily out of stock.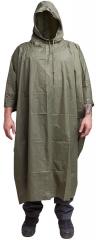 Särmä Rain Poncho
19.99 EUR
Similar product.
Log in and write a review.
Comments
Please send all questions regarding the product via e-mail to [email protected].