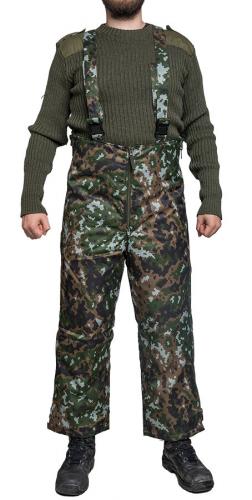 Inttistore M05 cold weather trousers
Price 49.99 EUR 119.99 EUR including VAT
Trouble with the metric system? Try our converter: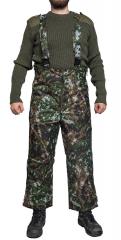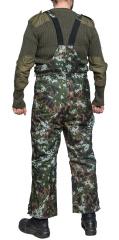 Finnish military issue model M05 cold weather trousers. Aside the non-existent army property tags these are the same stuff as issued to our soldiers. Dead stock from Inttistore Ltd., thus these go for a much cheaper price than normally!
High waist and adjustable elastic waist band.
Suspenders with side release buckles (see the pictures for the correct way to run the strap through the buckle).
Two-way fly zipper.
Two-way leg zippers, full length from waistband to leg end.
Polyester insulation.
Finnish MILSPEC materials
Filled wit the same polyester stuff as found on the army issue uniforms. While it does its job, we have to say our own Särmä TST cold weather trousers have a much better insulation layer.
The outer fabric (Viking by Carrington) is 70/30 polycotton, the exact same material used in the latest production runs of the official issue uniforms. Naturally the camo print is totally NIR compliant, so you don´t need to fear looking all lit-up when viewed through NVDs.
To make sure the fabric does not lose it´s NIR compliant properties we recommend careful wash using only detergents that are free of optical brighteners, basically the more natural you get the better.
Sizing
These are sized according to the official Finnish military system, the first digit of the three numbers stands for user height (6: 160-170 cm, 7: 170-180 cm, 8 180-190 cm, 9 190-200 cm) and the following two are the width (waist) according to the European system. After the size number we have have added the recommended user height and waist measurements in centimeters.
Regarding height: the user height windows (170-180 cm for example) are the official recommendations as determined by the Finnish military. The truth is naturally somewhere in between, if you are 180 cm long then a height size 7 will probably be just barely long enough for you. So if you are on the very edge between heights and really want to play it safe and like generous sleeve and leg length then we recommend choosing one size longer.
These are designed to be a bit oversized for wear over the summer or snow camo uniform. Using the adjustable elastic waist band and suspenders you can adjust the size for a custom fit.
Sewn in Estonia
These are sewn in Estonia, at a factory that has a long history of producing quality clothing for military, law enforcement agencies.
Dead stock from Inttistore Ltd.
A company called Inttistore went under and we bought the whole stock, that's where these are from. These are cheaper across the board than they originally retailed for, and present excellent bang for the buck.
These might also interest you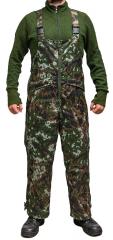 Särmä TST M05 cold weather trousers
139.99 EUR
Similar product.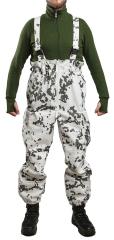 Särmä TST M05 snow camo trousers
69.99 EUR
Often viewed together.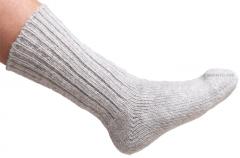 Helsingin villasukkatehdas woollen socks
9.95 EUR 18.95 EUR
Might be of interest.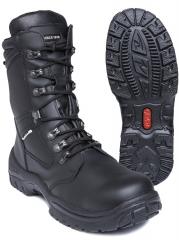 Jalas Fantom Drylock
159.99 EUR
Might be of interest.
Log in and write a review.