Hunters Element Sabre women's jacket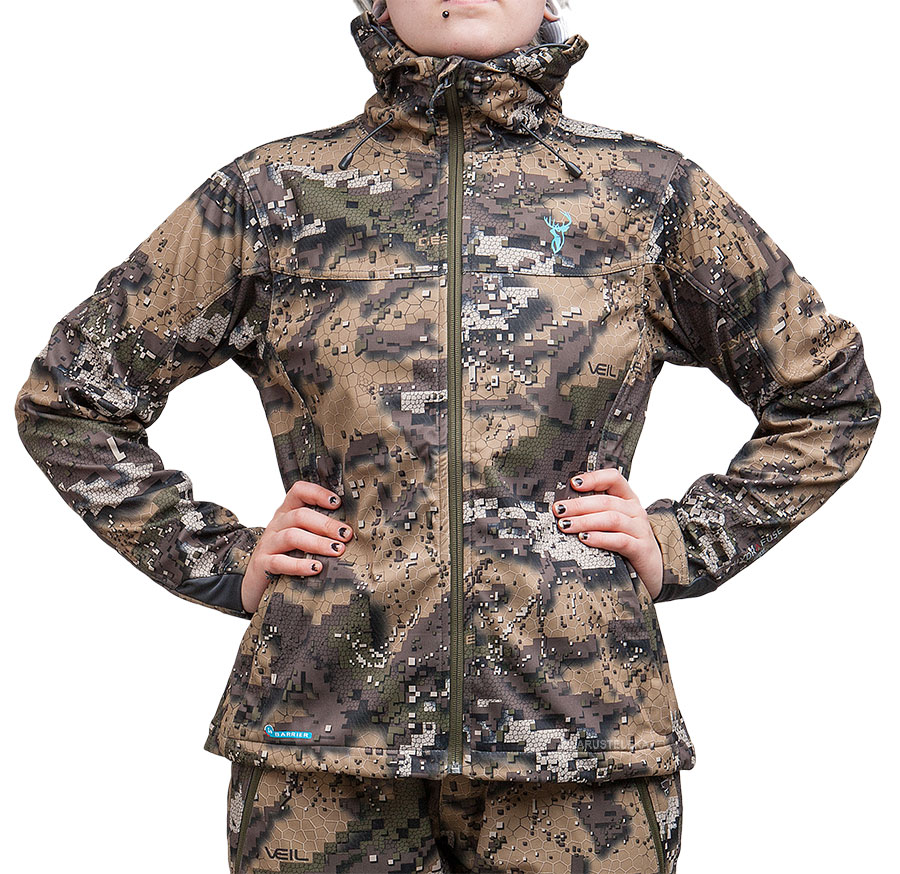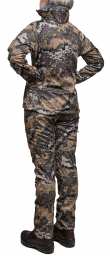 Trouble with the metric system? Try our converter:
These might also interest you
A water resistant, very breathable shell jacket, designed first and foremost for hunters, everything else coming second. That isn't to say this would not work in any use where you'd need a water & rainproof barrier, if you don't mind the camo, which is one of the major things in Hunters Element product range.
When we have the hunting season in Finland, the weather is usually wet, cold and/or nasty, just the best time for all kinds of membranes or water resistant soft shell fabrics like this one. This garment is specifically designed for hunting use - it doesn't rustle or shine and gives a total freedom of movement. A good unstable weather trick is to start with Merino wool underwear, then put anything in between (fleece/wool) and these always on top and you're good to go.
Features
Shortish hem, long sleeves and generous cut to allow for some warm clothing underneath.
Stretchy, water resistant soft shell fabric with lightweight lining. Excellent general purpose fabric for that uncertain autumn weather or winter.
Zippered front. The zipper is YKK made.
A well designed hood, can be adjusted from the sides. There's also a lightly stiffened visor.
Adjustments on the hem.
Two hem pockets, zippered.
Weighs about 700 g and packs small.
Camouflage
The "Desolve" camouflage line is one of the main things about Hunters Element gear. It's rather meticulously engineered to fool animal vision by using well thought out colours and contrasts, it's not designed to simply blend in the surroundings, but more to break up the general form of the wearer so the animal doesn't recognize you to be human. We sell the "Veil" variation, which tends to suit Finnish terrain and season better.
Size info
Sizes in a very simple S, M, L style system with a comparable US size in the brackets. These aren't too oversized, but you can pretty much pick by instict and upsize if uncertain. Lengthwise thewy fit most people - our model is 170 cm tall and the length was OK.
Hunters Element
Hunters Element is a company from New Zealand. Those guys are all fanatical hunters and outdoor maniacs so they do know what they're doing when designing this stuff. These are made by observing what really works out there and what doesn't. The gear is made in China but to high standard, as the prices suggest.
Log in and write a review.