Do-It-Yourself kit: webbing suspenders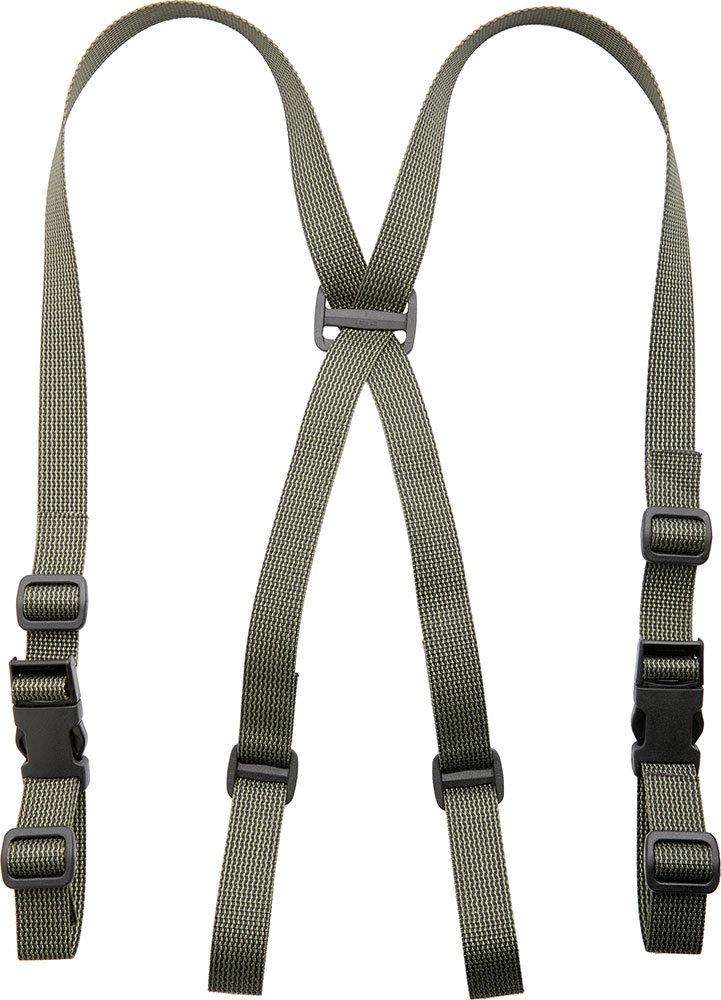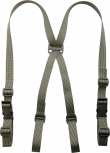 Trouble with the metric system? Try our converter:
These might also interest you
Here's an easy way to get everything you need to make your own webbing suspenders! If you're in need of a simple harness, look no further. Designed with the Särmä TST Equipment Belt in mind, these do work with virtually any belt.
Only materials are supplied, no printed instructions. Save the planet. Sling pads and Equipment belt sold separately.
Instructions
The product pictures have detailed pictures of weaving the webbing through the PALS rows and Tri-Glide buckles.
Cut two 30 cm pieces of webbing and melt the ends. Then cut the remaining webbing into two equally long pieces and melt the ends. Now put the lighter and scissors away: they are no longer needed.
Put one 25 mm Tri-Glide on each 30 cm piece and attach the female SR buckle to the front of the belt. The attachment point is up to you.
Weave both long straps through the 40 mm Tri-Glide and put one 25 mm Tri-Glide on each. Attach the straps to the back of the belt. Again: attachment points where you want them.
To finish put 25 mm Tri-Glides on each long strap, weave them through the male SR buckle and back through the Tri-Glide. Whether you want the SR buckle to lock the strap or not is up to you.
These are designed to fit the tallest person around, but regular people can use the excess webbing length in the back to attach gear to the belt.
Contents
4 metres 25 mm webbing strap (FDF spec, NIR-protected)
6 pcs 25 mm ITW Tri-Glide buckles
2 pcs 25 mm ITW SR buckles
1 pcs 40 mm ITW Tri-Glide buckle
If you have better ideas about the content, feel free to add what you like to the shopping cart. This is just a suggestion that can be used as a starting point.
Log in and write a review.