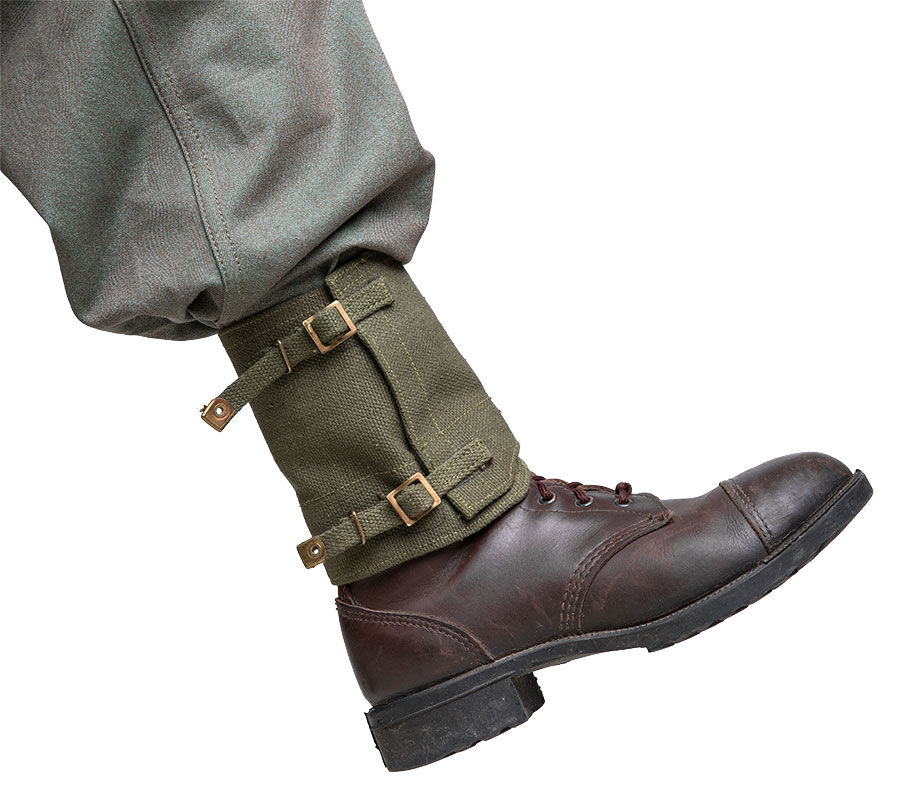 Price 7.99 USD. In stock 0 pairs.
Saatavana käytettynä!
Trouble with the metric system? Try our converter:
These might also interest you
Danish or maybe Norwegian version of the classic British style anklets. Although the Brits exchanged the anklets for wool puttees soon after the Second World War, some other Commonwealth countries and Nordic armies continued to use them. These are pretty good in their class, all in all a very gentlemanly pair o' spats!
Made of thick canvas with brass fittings. The holes are probably meant for your shoelaces to go through - this will keep the anklets better in place and ease donning. Who would have thought of that. Best used with ankle boots and moustache wax, of course.
Genuine army surplus
These were sold to us as Danish, but the have Norwegian written on them - and we've never seen Norwegian gaiters like this. Even after some pretty intense googling we couldn't find out anything definitive about them. However the condition is excellent and the dates seemed to revolve around the 60's.
Log in and write a review.