BW composite helmet cover, reversible, Flecktarn/white, surplus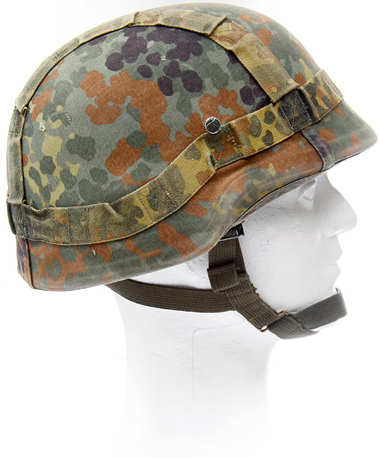 Product is out of stock and is unlikely restocked in the near future :-(
Trouble with the metric system? Try our converter:
These might also interest you
A cover for the German composite helmet. Reversible, Flecktarn and white.
Tightened with a drawstring and has textile straps on the Flecktarn side for attaching twigs and shit for extra camo effort.
Although meant for the German kevlar helmet, these fit most "Fritz" model helmets. Sizing should be taken into account if you're planning on using this with something else than a German helmet. German composite helmets come in four sizes, as do the covers:
Small fits poorly on anything else
Medium and Large fit PASGT and MICH helmets
XL is the only one big enough to fit an M1 steel helmet
Used German army surplus
In used but perfectly serviceable condition.
Log in and write a review.