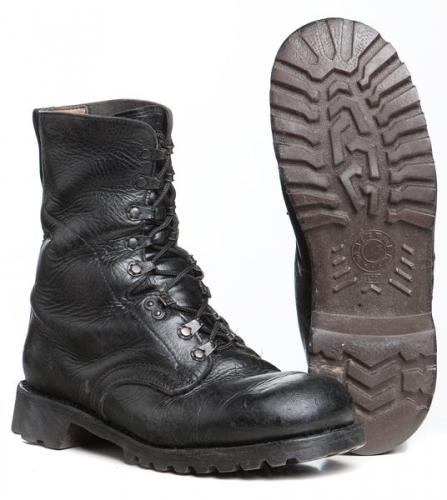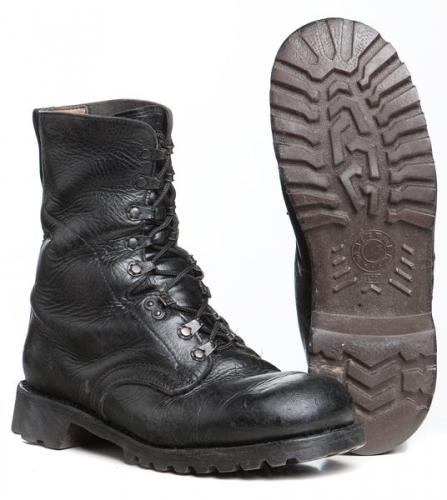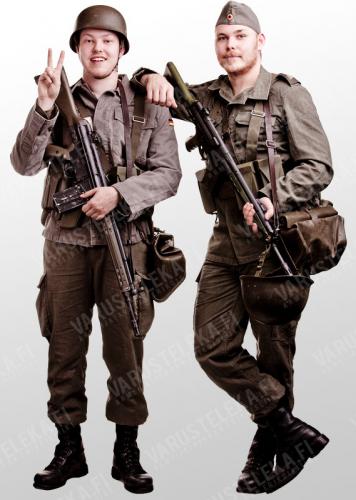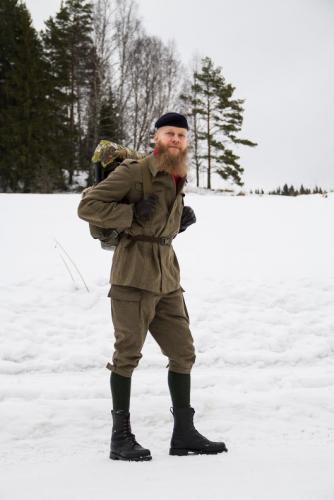 Germany
BW combat boots, old model, surplus
Price 59.99 USD
excluding sales tax
The older German combat boot. Used, but still in serviceable condition.
Loading products...
Trouble with the metric system? Try our converter: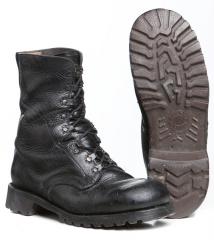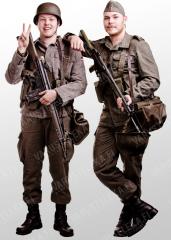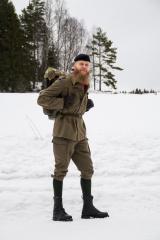 The older German combat boot. Used, but still in serviceable condition.
The boots feature a rubber sole (either the older type or model 2000) and speed lacing. The leather is of course military-grade and workmanship are proper all around.
Sizes in the Mondopoint system, with about corresponding French sizes in the brackets.
Please do note that insoles may not be included. We recommend getting new ones anyway.
All products: Germany
Recommendations
Loading products...
Reviews
You have already submitted a review. You can edit your text by clicking on it.
Log in and write a review.
Remove filter
Suomi
(1)
English
(5)
I would recommend for a friend
Tomi Y.

18.01.2018 (Edited 31.05.2021)
Hyvät monot kaikin puolin mutta yksi tähti pois koska ja lekallahan ei ole arpaa tähän kun joku kiero silmä sakemanni oli korko lapun hionnut vinoon jonka jouduin töissä suoristamaan. Mutta tuon prosessin jälkeen ehkä parhaat saksalaiset varsikengät mitkä omistan.
3
0
I would recommend for a friend
Salwador L.

22.06.2018 (Edited 01.06.2021)
I own the first version of these boots (the one here are the second version) but theyre pretty much the same except for some minor detail changes. First of i can say that these boots are extremely durable. The sewing work done on the soles is done very well, with additional glued under-sole. This makes the sole extreme durable and is almost impossible to be torn of the boot, unlike the newest only glued soles used in most militaries today. The comfort of these boots depends of course on many factors, and i recommend using normal wool summer socks during summer and thicker wool socks during winter, especially if theyre not used yet because the wool fills the space inside the boot (the standard BW wool socks are an great example). Getting these boots used to my feet was quite fast, but mines were used so it can be different to each individual. Also, it may take longer getting used to them for running and walking fast, since theyre pretty heavy weight for the feet.

Overall i can recommend these boots to anyone looking for good old school durable military boots, you wont find many modern boots nowdays following the good old cold war era army design.
11
2
I would recommend for a friend
Jaiden N.

06.02.2020 (Edited 06.06.2021)
I decided to buy these over the newer KS2000 boots because of the problems some people had with the soles. I was not disappointed with these older boots. They are in great condition with only a few scuffs and scratches, and mine came with brand new soles, The only thing missing was the insoles but i would have replaced them anyways. My boots are dated May 1987 so they have held up over the years. I am a size 10.5 US so i got a pair of 285 (44) and they fit perfect and are nice and snug with thicker socks.
I tested these in moderately cold conditions (-20C) and with a pair of wool socks they kept my feet dry and very warm. My feet adjusted to them pretty quick when walking though these are pretty heavy boots so i imagine running in them won't be so easy.

I would recommend getting a pair of these boots when they are in stock if you get the chance and i would personally take these over the newer KS2000's purely because of the bad soles that many of them seem to have.
6
0
I would not recommend to a friend
Michael V.

02.09.2020 (Edited 06.06.2021)
I was very excited to see that there were old model Bundeswehr boots in my unusually large size (47), and bought them immediately. Unfortunately, the boots that arrived were of the wrong type. The boots that I received were of the KS2000 design. It wasn't just the soles, but the entire boot was a KS2000. Rather disappointing, as I had hoped to use the boots to complete my 1980s Bundeswehr uniform. Still, the boots that I did end up getting were good enough, and high quality for $60 and used.
1
0
I would recommend for a friend
Peter C.

24.07.2021 (Edited 27.07.2021)
I've been wanting a pair of these for years. So when I recieved an e-mail from Varusteleka telling me they had been restocked in my size I bought a pair immediately. Using DHL courier exactly four days from the day of purchase to arrving at my house in Phoenix AZ. USA. Excellent service from Varusteleka once again. As for the boots. I am delighted. I really got lucky with this pair. They arrived tied together with the same initials inside. So whoever M.M. is, thanks, becuase he took great care of them. Very minimal wear just barely visible on the back of the heel. No scratches, or damage that I can see anywhere on them. And they even look like they were recently polished!. I have a problem with my feet being quite wide. They are 27cm long by 11 cm wide. I think my ideal US size would be 10 wide, or extra wide. But I can never find that so I wind up with 10.5. This usually works for me but sometimes I still find my feet being pinched across the width. So I have two pairs of Austrian surplus boots that are US size 11.5 (285 according to the Varusteleka sizing chart). These are perfect in width but almost a little too long. So I have to wear an insole, and two pairs of socks and sometimes still find my self tripping up over their length. So for these German boots I ordered 280, size 11. They seem to be an almost perfect fit. Maybe slightly tight across the width but I'm sure that will fix itself as they wear in to my feet. These even have good insoles in them. So good in fact that I'm not sure I'll even replace them. I have never had a pair of surpluss boots fit me as percectly as these and from walking around in them for a while they seem really comfortable as well. The speed lacing system works great and I really like the loop on the back to help with pulling them on. Extremely happy with the purchase. A pity these are so old and will not likely be available for much longer. They will now take over from my Austrian boots as my daily use footware. They are great boots. Oh. And I forgot to mention. Mine have the same kind of browish looking sole as pictured on the website. Not the newer KS2000 style.
1
0
I would recommend for a friend
Mark H.

03.08.2021 (Edited 03.08.2021)
Ordered 2 pair . One had been resoled, reissued and the leather is in good condition. It had non military 100% PU soles with no rubber cap strip on them and writing in English . The soles have crumbled from hydrolysis.
The other has the original rubber Metzeler Berghaken soles which is what I wanted. Metzeler had the softest sole and Continental had the hardest. It has a little wear on the heel and still feels nice and soft. The leather is very good. All adhesives fail eventually and the soles have started to separate from the boots. Too bad they stopped stitching them to the boots.
Are they worth it? Both pair can be resoled, if you want to spend more money on them. They don't make boots like this any more. Lower half inside is leather lined, lower half of the tongue is padded as is the area around the ankles.
German boots with rubber soles that last forever compared to German boots with Pu soles that crumble. Reminds me of the picture of the Polizei on the Bundespolizei jacket page. Rubber before, Pu after. What happened there?
2
0