British PLCE rucksack, olive green, surplus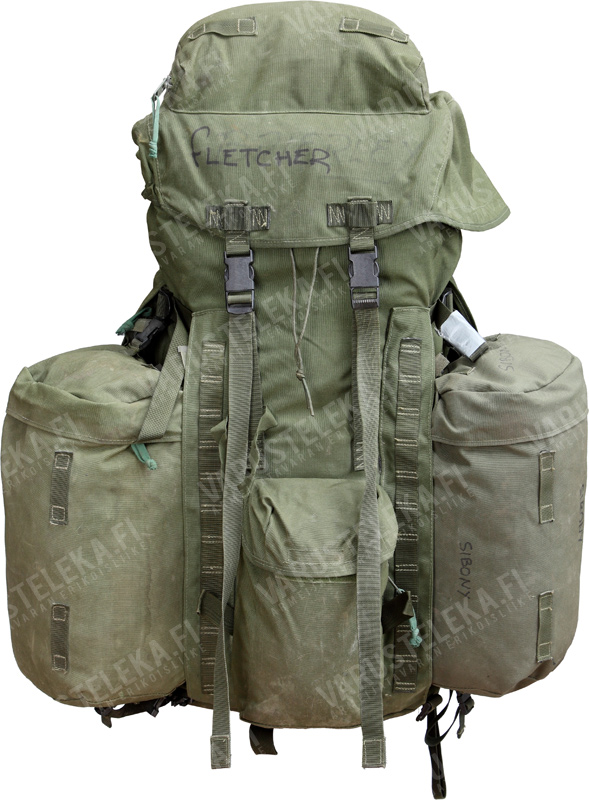 Trouble with the metric system? Try our converter:
These might also interest you
British design at its best. The PLCE ruck is a giant leap forward from the old Pattern 58 Large Pack and the GS rucksack. This is the older, olive green model, which is pretty fackin' nails! And getting more scarce all the time.
British 20th century kit development in a nutshell:
In the first decade Mills Woven Cartridge Belt Company of London created the Pattern 1908 Large Pack, and Field Marshal Douglas Haig saw that it was "Adequately satisfactory."
In the third decade Mills created the Pattern 1937 Large Pack, and Sir Winston Churchill saw that it was "Proper hard wearing kit!"
In the fourth decade Mills created the Pattern 1944 webbing, and all saw that it was "Inferior to the Patt. '37 in durability."
In the fifth decade the Army Ordnance Research Group in collaboration with the Devil himself summoned the Pattern 58 Large Pack from the underworld, and all who saw it said "The Army seem to have taken leave of their senses."
In the eighth decade Margaret Thatcher said "Bollocks!" and issued her boys bound for the Falklands with shiny new Berghaus bergens, and the moustached gentlemen saw that these were "Fackin' nails!"
The PLCE ruck was designed together with civilian manufacturers, and combines the comfort of civilian rucksacks with the robustness of military gear. The result is naturally an excellent rucksack; a large main compartment, two removable side pockets (of varying models, some are PLCE, some are older Berghaus style, amybe even reproduction) and very comfortable padded shoulder straps & waist strap. Additionally, more stuff can be attached outside with suitable 1" (2,5 cm) straps.
The pack has a very simple aluminium frame, which is easy to repair or even fabricate yourself if the need arises, it looks like the letter T with two legs. We sort these out - if there's no frame, you'll get it cheaper.
Condition
Used, but in serviceable condition. Expect some repairs and all kinds of markings from the previous users.
Log in and write a review.