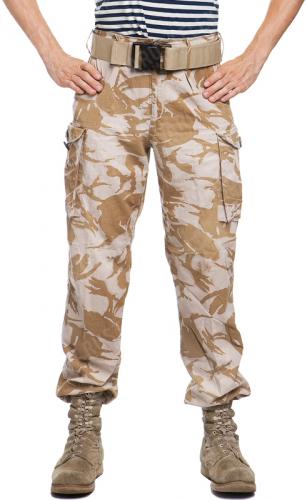 British CS95 trousers, Desert DPM, surplus
Price 27.99 USD excluding VAT
Flat Rate Shipping to USA $9.99
100 % recommends
Army surplus
Sold 3 pcs in the last two weeks
Loading products...
Trouble with the metric system? Try our converter: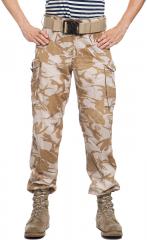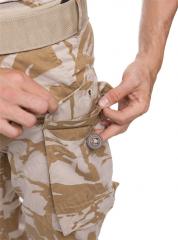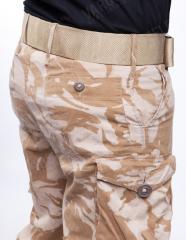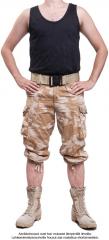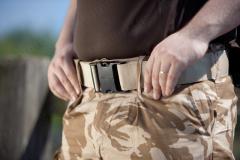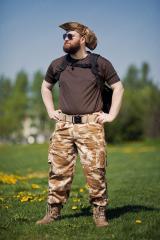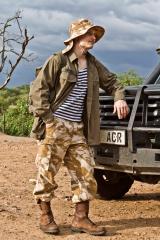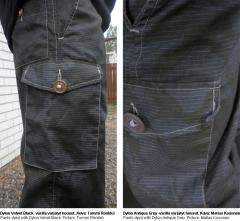 Desert version of the best field trousers we sell: just a while ago issued British Army Combat Soldier 95 trousers. Get them, they're good!
These are durable, which is a very necessary feature because they are so comfy you won't want to wear anything else.
The trousers have regular side pockets, large side pockets with button closure (and an ingenious security flap: The mouth folds down with the flap, so nothing can fall out!) and a single back pocket. Really wide belt loops (use a pistol belt if you please), tightening tabs at the waist and a soft rope-like thing as an internal belt. The belt in the product pictures is a British trouser belt, not included. We used to sell them but availability is poor. Zip fly and tightening cords at the cuffs.
Lightweight - comfortable and fast-drying
Exceptionally good cut
Really, one can't emphasize enough the cut and material of these trousers. The cut allows for true freedom of movement and correctly sized, the trousers stay up without belts or braces. The superb cut and lightness makes these the most comfortable trousers ever. The lightweight fabric also breathes well and dries fast.
Size info
Sizes: inseam / waist in centimetres. Please note that trousers are usually the other way around, but these are indeed inseam first, then waist. Convert centimetres to inches: divide by 2.54 or use our converter. We get a lot of small sizes and they do not move easily, so they are priced dirt-cheap.
Genuine army surplus
In used, but serviceable condition.
Recommendations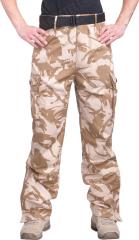 British CS95 Windproof trousers, Desert DPM, surplus
45.99 USD
Similar product.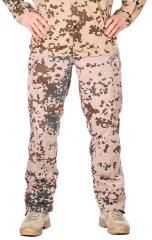 BW desert trousers, Tropentarn, surplus
27.99 USD
Similar product.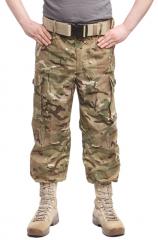 British CS95 Windproof trousers, MTP, surplus
45.99 USD
Similar product.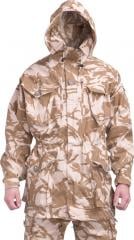 British CS95 Windproof Smock, Desert DPM, surplus
31.99 USD
Often viewed together.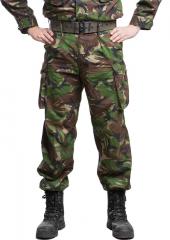 British CS95 trousers, DPM, used, surplus
27.99 USD
Similar product.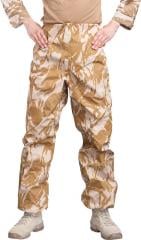 British MVP rain trousers, Desert DPM, surplus
18.99 USD
Often viewed together.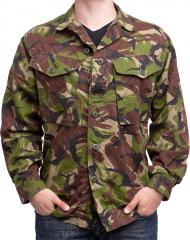 British CS95 field shirt, DPM, surplus
9.99 USD
Often viewed together.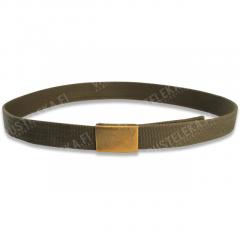 BW trouser belt, canvas, surplus
9.99 USD
Might be of interest.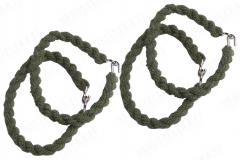 Mil-Tec elastic trouser blousers, two pairs
2.99 USD
Buy also.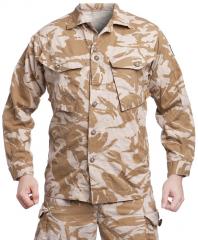 British CS95 field shirt, Desert DPM, surplus
9.99 USD
Buy also.
Reviews
You have already submitted a review. You can edit your text by clicking on it.
Log in and write a review.
Remove filter
Suomi
(3)
English
(3)
I would recommend for a friend
Dimitri R.

15.12.2016 (Edited 20.12.2016)
Olen käyttänyt varmaan useita kymmeniä erilaisia reisitaskuhousuja. Nämä on parhaat. Ihan leikiten. Kuten Valtteri ja Jarno ovat maininneet, kangas on henkäyksenkevyttä, mutta pitää yllättävän hyvin tuulta - nyt on joulukuu, ja näillä pärjää muuten myös -11 asteessa ihan vaan pitkien kalsareiden kanssa. Taskut on isot ja niitä on tarpeeksi. Vyötäröllä on nappitampit, joista tämmönen kaponen poika voi kaventaa housun itselleen sopivaksi, ja lisäksi on puuvillanaru, jolla voi vielä kiristää. Ei tarvii vyötä. Mutta näihin mahtuu vyö. Ihan mikä tahansa vyö. Vyölenkit on niin isot, että näihin saa vaikka varustevyön kiinni. Ostin taannoin toisenlaiset reisitaskuhousut ja havaitsin taas, miksi NÄMÄ ovat PAREMMAT: lahkeiden kiristys. Näissä lahkeen suut kiristetään ohuella (n. kengännauhan paksuisella) nyörillä, joka on helppo piilottaa kengän varteen, JA JOKA EI SIELLÄ HIERRÄ. YHTÄÄN. Äärettömän tärkeä seikka. Huokoinen kangas on myös mukava kesällä. Näitä kannattaa ostaa kolmet ja värjätä yhdet vaikka mustiksi, niin voi pitää juhlissakin. Totta se on: rakastan näitä pöksyjä.
4
0
I would recommend for a friend
Juuso K.

02.05.2017
Hinta/Laatusuhde 5/5 löytyy kahdet normaalit, yhdet mustaksi värjätyt ja kesää varten lahkeesta lyhennetyt 3/4 sortsit.
1
1
I would recommend for a friend
Marko N.

22.05.2017
Minulla on 110cm vyötärö ja minulla on tällaiset jalassa, joiden vyötärö on ainakin kokolapun mukaan 100cm, ja mahtuvat hyvin,
eivät kiristä ollenkaan. Joten näissä on pelivaraa kokonumeroa hieman leveämmällekin vyötärölle ainakin muutama centti.
Muuten nämä ovat mukavat pitää, ja taskut ovat melko hyvät.
1
0
I would recommend for a friend
Jean N.

28.05.2017 (Edited 23.05.2019)
what belt is used here in the picture? do you sell those belt?
4
1
I would recommend for a friend
Thomas L.

19.07.2017 (Edited 19.07.2017)
Excellent condition, could very well be unissued. But unfortunately I look very silly in these. Ordinary CS95 DPM is for me.
0
0
I would recommend for a friend
Matthieu N.

13.09.2017 (Edited 14.09.2017)
Had mine for three years now, looked and felt unissued. The fabric feels slightly more rigid than its DPM counterpart and surprisingly enough offers better wind protection without sacrificing breathability; they also dry up faster. The extra velcro pockets are a neat feature on those trousers, and as for me I didn't look silly at all wearing them though I could not find a socially acceptable use for the small upside-down pouch down the right leg. I just found them to be slightly less resistant to abrasion as the friction from my absurdely large wallet tore two small holes in the rear pocket; that being said the ripstop fabric held good around aforementioned holes so no big deal durability-wise. Also my wallet would've been lighter if I had bought more of these great trousers. 4.5/5
0
0
Army surplus
Military equipment is traditionally excellent stuff; it combines durability with very affordable prices. Army surplus finds its way to the civilian market in the following way: the armed forces of one country or other decides to get rid of big batches of perfectly serviceable gear due to cuts in military budgets, said gear becoming obsolete or redundant or some other similar reason. Some of this stuff then finds its way to our storehouse, sometimes directly, sometimes through a third party. Every once in a while we even get random batches of collectibles and rarities from obscure corners of the world.