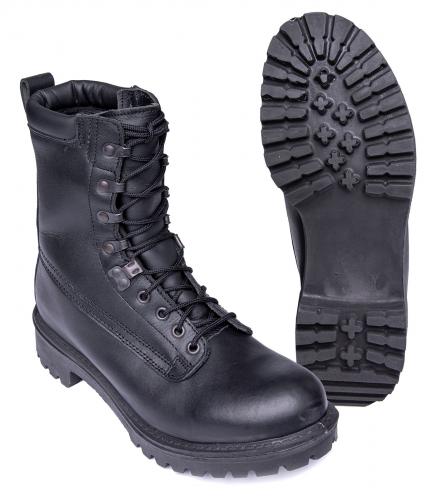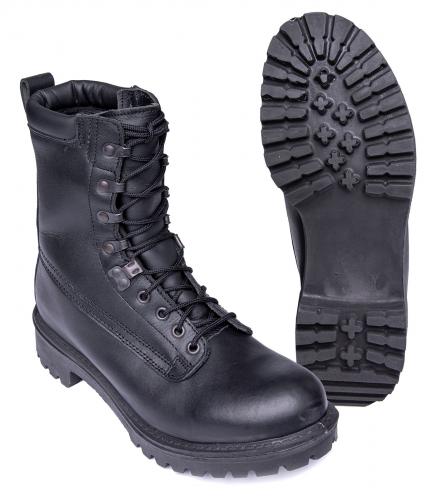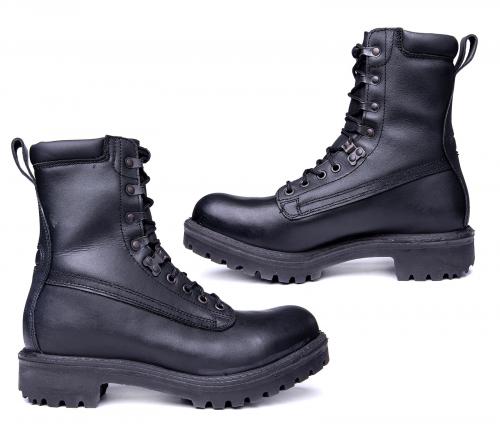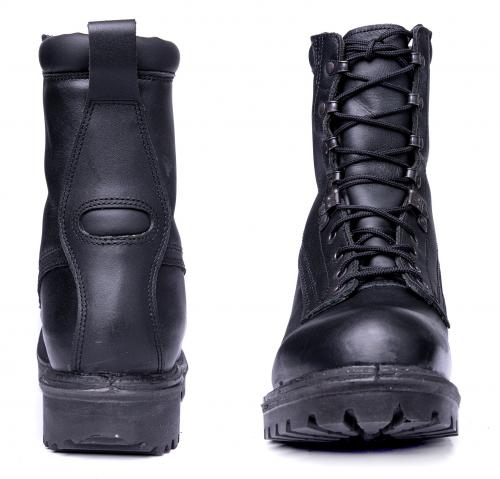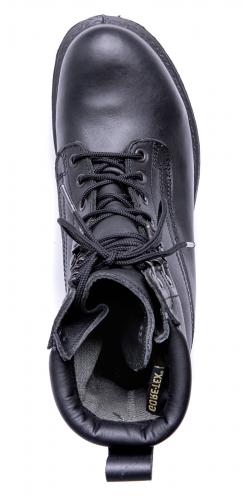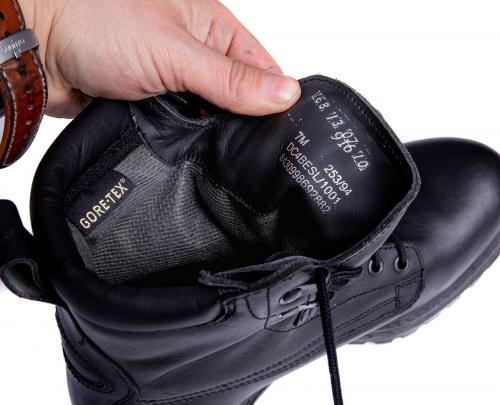 British Cold Weather Combat Boots, Gore-Tex, surplus
Price 45.99 USD 73.99 USD excluding VAT
Winter is coming, embrace it! These Cold Weather Combat Boots with Gore-Tex lining are a top choice for winter conditions. Narrow sizes available! All in unissued shape.
Loading products...
Trouble with the metric system? Try our converter: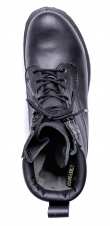 Winter is coming, embrace it! These Cold Weather Combat Boots with Gore-Tex lining are a top choice for winter conditions. Narrow sizes available! All in unissued shape.
Håplaa! These must make room for other models and our warehouse space for shoes is really tight, so get get get!
When the ground is cold, your feet can lose quite a bit of heat by conducting it to the surface. These military boots feature a thick PU outsole with insulating layers to keep your feet warm. The tread is coarse with a soft compound to maintain grip in freezing conditions. Apparently the soles are meant to be used on snow only - walking in normal conditions will wear it out very fast. If you have concerns about the sole, one option is to take the shoes to a cobbler who can grind down the tread pattern and glue on harder rubber for more durable traction surfaces.
The instep has regular grommets, followed by locking tunnels (not hooks!) and speed tunnels. This allows you to adjust the boots quickly to your feet. The shaft ends in comfy padding and has a sturdy leather pull-loop.
The toebox has a semi-rigid reinforcement and the tongue is thick for further comfort.
Size info
These shoes come in three last widths: Small, Medium and Large. They are the same as the US-designated Narrow, Regular and Wide.
In a nutshell, narrow versions have the width of one size down on the regular scale, wide ones have the width of one size up. I.E. a pair of boots in size 9S are as long as a 9M but as wide as an 8M. A 7L is as long as a 7M but as wide as an 8M.
If you regularly try to fit boots and shoes and feel that they don't hug your feet tight enough, and when you finally get a good fit your toes hit the front, then you'll probably be happy with the narrow S-lasts.
UK Size
US Size
EU size
Foot length
Foot width
UK 7S
US 8N
40
253 mm
91 mm
UK 8S
US 9N
41 1/3
260 mm
94 mm
UK 9S
US 10N
42.5
270 mm
96 mm
UK 10S
US 11N
44
278 mm
99 mm
UK 11S
US 12N
45 1/3
287 mm
101 mm
UK 12S
US 13N
46.5
295 mm
103 mm
UK 7M
US 8
40
253 mm
94 mm
UK 10M
US 11
44
278 mm
101 mm
UK 12M
US 13
46.5
295 mm
106 mm
UK 7L
US 8W
40
253 mm
96 mm
Care info
These boots are lined with Gore-Tex, so be sure to avoid just any leather care products you might have laying around. Use only shoe polish made for Gore-Tex footwear to avoid blocking the pores on the membrane.
Being full-leather boots, these are easy to clean with lukewarm water, mild soap and a brush. Treat with an impregnation spray while damp, let dry and finish the job with the creme or polish of your choice.
The service life of any footwear can be extended by alternating between two pairs of boots to let one pair dry for a full night and day before wearing them again.
British army surplus
Made to very high standards with a genuine Gore-Tex membrane, high-quality leather and painstaking double-stitching all around. Unissued condition, most of the boots came to us in their original boxes.
Recommendations
Loading products...
Reviews
You have already submitted a review. You can edit your text by clicking on it.
Log in and write a review.
Remove filter
Suomi
(3)
English
(6)
I would not recommend to a friend
Jude S.

03.11.2019
A very sturdy and comfortable boot. excellent at keeping your feet dry. but it's weakness is the soles. they will crack crumble and this can happen very quickly at very inopportune time( being there have the teeshirt) spend extra on meindle or low as. it's worth it in the long run
11
0
I would not recommend to a friend
N.N.

10.11.2019
Muuten hyvät popot, mutta niin kuin kaikissa vanhoissa ylijäämäkengissä pohja on se on heikko paikka. Näitä on hillottu hyllyissä yli 10 vuotta eli pohjan alkavat murenemaan aika nopeasti. Sääli.
Pidän tällaisen tavaran myymistä hieman "moraalittomana" ainakin tuohon hintaan.
16
0
I would recommend for a friend
Pasi N.

11.11.2019
I would not recommend to a friend
ARISTIDIS R.

13.11.2019 (Edited 19.11.2019)
The boots were received yesterday. I 've tried them on for a couple of hours yesterday and for a couple more today, indoors. The soles are of horrible quality they started crumbling and falling apart today. I believe it's a cheap repro and definitely not an original British army surplus.However the store has excellent customer service. I have bought several items from them. This is a one-off.
9
0
I would recommend for a friend
Toni K.

11.12.2019
Kuukauden päivät olleet kengät sisäänajossa ja pieniä murusia lähtenyt pohjista irti(tuotekuvan kengän kengänpohja on enemmän kulunut), mutta ei mitään hälyttävää. BW kenkälankilla useamman kerran käsitellyt ja Jalaksen Fx2 viimeistelee hyvän käyttökokemuksen. Tukevat, mukavat ja lämpimät varsikengät, parhaimmillaan nämä on metsässä, pohja on melko jäykkä ja kenkä painava mutta kokonahkaisen rakenteen ansiosta oletettavasti kestävämpi kuin nailonilla kevennetyt serkkunsa
1
0
I would not recommend to a friend
Seán M.

16.12.2019
Boots arrived and fit well, easily broken in but after very little use the soles began to crumble and break apart.
Only worn 5 times. Disappointed.
6
1
I would recommend for a friend
Joseph G.

05.01.2020
I love my boots and I wear them almost daily. These boots have gone on snow and ice, gravel, grass and wood land. They have seen very limited use on concrete and asphalt. The fit is perfect with a light pair of socks and they keep my feet warm and dry. They provide excellent support for my ankles and the soles are holding up very well with no problems to report.
1
1
I would recommend for a friend
Bastian G.

09.03.2020
My boots where in perfect condition, very happy with them until now!
1
0
I would recommend for a friend
Gary H.

31.03.2020
Prefect fit, am well happy with them and the delivery was really quick, placed order on a Thursday received them the following Tuesday
0
0