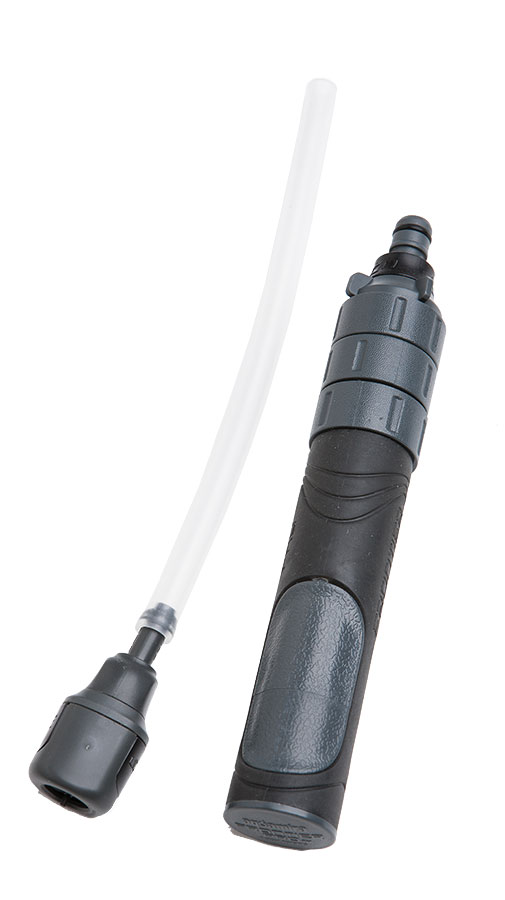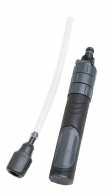 Trouble with the metric system? Try our converter:
These might also interest you
When it comes to portable water filtration systems, bigger is not always better. That's why the Frontier Pro is a must-have for travelers, hikers, campers, backpackers — anyone who needs safe, clean water to drink when the available water isn't.
The Frontier Pro is a highly effective water treatment system that fits in your pocket. You can drink directly from virtually any water source, or fill up a bottle or bladder, attach the filter and start drinking. It can also be used as a hanging drip filter.
The Frontier Pro is effective for up to 189 litres of water and uses Aquamira's advanced Miraguard antimicrobial technology to suppress the growth of algae, fungus, mold and mildew in the filter. The Frontier Pro removes more than 99.999% of bacteria, Cryptosporidium and Giardia as well as dangerous micro-organisms from source water, without tablets or waiting.
Drinking bad water can lead to all kinds of problems you don't need when you're far from home. Get Aquamira's Frontier Pro portable water filter system and you'll always have safe water.
Connects to any bottle with a standard 28 mm opening
Connects to hydration systems with a Quick Connect adapter
Can be used as a gravity filter
Removes more than 99.9999% of bacteria, Cryptosporidium and Giardia
Also removes chlorine, chemicals and bad odors
Replaceable 189 litre filter (replace with any Series III GRN Line Bacteria Filter)
Activated coconut shell carbon filter
Miraguard™ Antimicrobial Technology suppresses the growth of bacteria, fungus, mold and mildew within the filter
Patented BiteMe™ valve
Cap strap keeps mouthpiece clean and contamination free
Replacement pre-filters lengthen filter life
Includes: filter housing with BiteMe valve, replaceable 50 gallon filter, removable UQC adapter, tube/hose attachment, 5'' drinking straw and 3 pre-filters.
Made in USA
Log in and write a review.