Finnish Brutality 2018
Score

Attention Warriors!

Despite the all Mega Grand Opening stuff going on, we managed to compile final result lists. Please check out the overall match results as well as division results. We had a slight hick-up in initial result counting and announcement, that part of the RO results was missing. Those have now included into the final result listing and this slightly changed ranking from the initial one. Because we are all winners in Finnish Brutality, there should not be a major issue with this.

In near future, we will send out the feedback survey in order to improve possible future Finnish Brutality...

Thank you for attending the match!
Fire to the balls! Do you have the guts to challenge InRange TV's Ian and Karl in a bit different shooting match? Varusteleka and InRange TV proudly presents first time ever 2-Gun Action Match on a Finnish soil. Match is held at Loppi range 8-9.2018. If you are not familiar with the concept, check out the Desert Brutality 2018 videos. Fun, challenging and safe.
What: 2-gun match pushing shooters to the limit. Six stages of agony (3 + 3)
Where: Loppi range, GPS 60.72539, 24.32889 (Lopen ampumarata - site available only in finnish)
When: 8-9.8.2018
Schedule: 8.8.2018
Registration: 14:00 - 14:45
Safety briefing: 14:45-15:00
Fire! 15:00 - 21:00
Schedule: 9.8.2018
Squads at stages 14:45
FIRE! 15:00 - 20:00
Results and award ceremony 20:00-21:00
Who should participate: All folks interested in 2-gun action matches with valid SRA or IPSC status.
International Participant?
For more info, you can contact our Customer Service. Before you contact us, we are unable to help you with:
Bringing your weapons to Finland
Reserving ammunition for you
Arranging transportations
Other: Organizer has not insured individual shooters. Every shooter is responsible of their own insurances.
Spectators
Want to come and see the match as a spectator? That is possible, but there's limited amount of parking space and all the shooters and staff are first priority. All spectators must have eye and hearing protection and are under the command of RO's!
Prizes
Participants successfully completing the match will get nice goodies:
Best three from each division will get special edition Finnish Brutality 2018 patch
All participants completing the match will get Finnish Brutality 2018 patch
Overwhelming prize table to loot
Fame and glory
Buy a ticket
Match fee: 60€ including match, legendary Finnish Brutality patch and surprise.
Buy your ticket from here!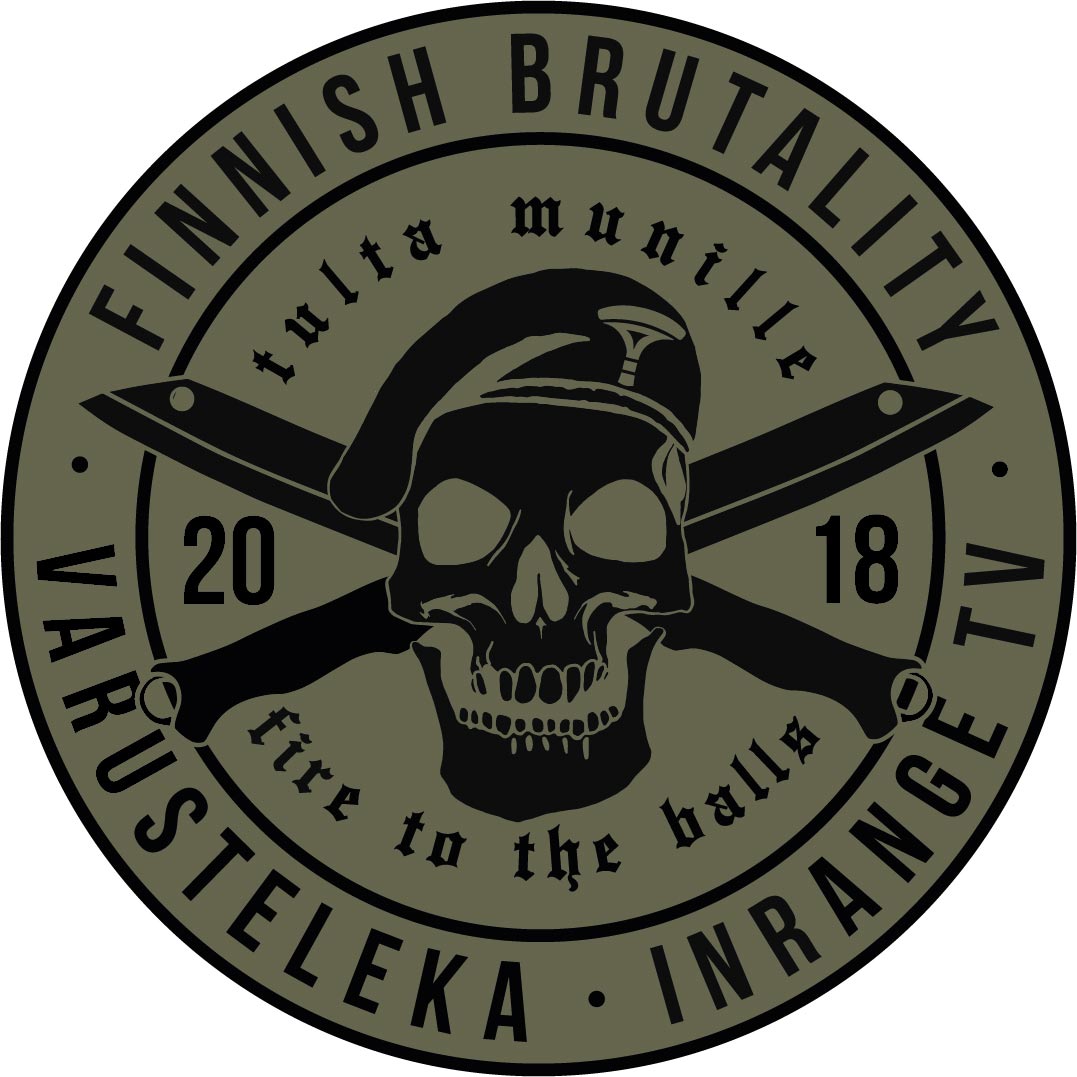 Additional information
Divisions
Rules
Related products